SEC Delays Robinhood IPO Due to Crypto Ties: Report
The American securities regulator has reportedly been questioning Robinhood over its crypto pursuits.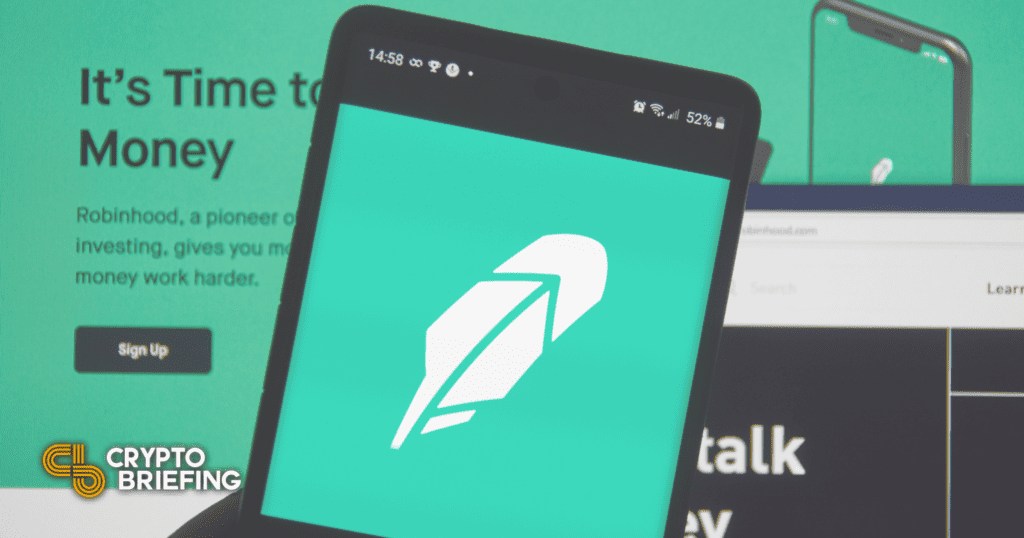 The SEC has reportedly delayed Robinhood from holding an IPO due to concerns over the trading's app crypto business.
Robinhood IPO Affected by Crypto
The Securities and Exchange Commission (SEC) has stalled Robinhood from holding an IPO due to the firm's crypto pursuits, Bloomberg has reported.
According to sources quoted in the report, the U.S. firm has engaged in discussions with regulators over the last few weeks.
The report added that the questions presented to Robinhood were focused on the firm's crypto operation. The names of the personnel were withheld as it is an ongoing private matter.
Robinhood currently allows trading in seven cryptocurrencies: Bitcoin, Ethereum, Litecoin, Bitcoin Cash, Dogecoin, Bitcoin SV, Ethereum Classic.
According to the company's latest financial report, it surpassed 13 million users in 2020, with a 500% increase in revenue since 2019. The growth of the firm has continued into 2021. In January, the company added 3 million users to its crypto arm. The trading app was at the center of the GameStop squeeze led by Reddit group WallStreetBets, as well as an orchestrated Dogecoin pump, at the same time.
The company had initially planned to go public via an Initial Public Offering in June. The listing was then delayed until July because of the holiday season. According to the Bloomberg report, the proposed IPO may now be delayed until fall.
Before the pandemic, Robinhood had raised funds at a valuation of $11.7 billion. The current projected valuation of the firm in secondary markets is $40 billion.