Central Bank of China May Regulate Bitcoin as "Investment Alternative"
China is analyzing the potential of cryptocurrencies as an investment tool.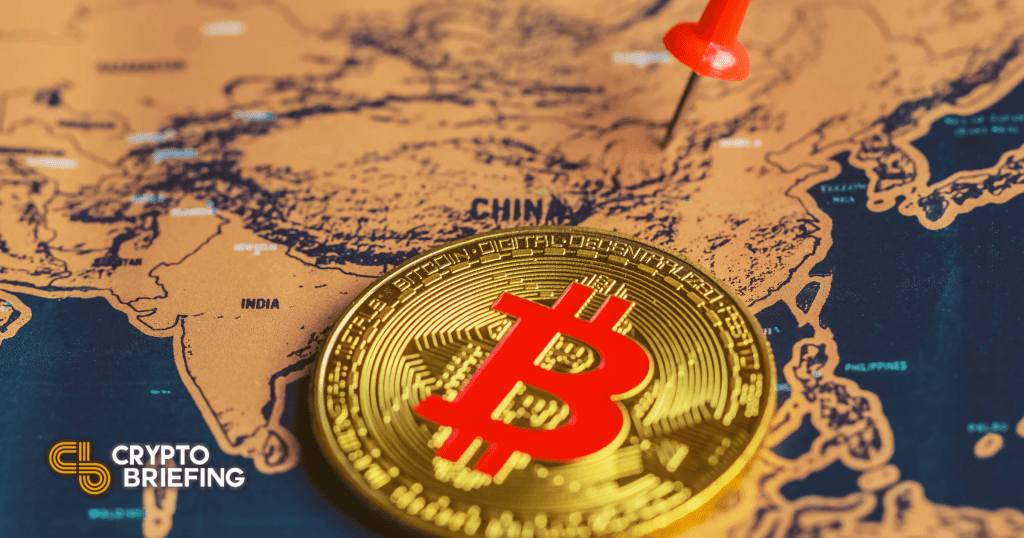 Key Takeaways
Li Bo, the deputy governor of the People's Bank of China (PBOC), said Bitcoin was an "investment alternative."
This is the first time a high-ranking regulator in China has referred to Bitcoin in these terms.
Speaking at an economic conference, deputy governor said private stablecoins needed stronger regulation than Bitcoin.
China's alpha bank has released a statement calling Bitcoin an "investment alternative." The comments fly in the face of the country's years-long opposition to the leading cryptocurrency.
Central Bank Official Hints at Bitcoin Regulation
Li Bo, deputy governor of the People's Bank of China (PBOC), spoke at Boao Forum for Asia, an economic conference attended by various government leaders, including China's President Xi.
"We regard bitcoin as crypto assets. Crypto assets are investment alternatives, and they are not a currency per se. The main goal we see for crypto assets is mainly investment alternatives."
This is the first time a high-rank regulator in China has referred to Bitcoin as an investment, distinguishing it from its currency use.
Breaking: Li Bo, deputy governor of the Central Bank of China, said that crypto assets such as Bitcoin should be used as investment tools or alternative investments. This is the first time that the Chinese government has recognized the asset value of cryptocurrencies. pic.twitter.com/bgDIVA1eMJ

— Wu Blockchain (@WuBlockchain) April 18, 2021
For years, the People's Bank of China (PBOC) has opposed using cryptocurrencies in its economy, citing their illicit use like money laundering and tax evasion. Chinese regulators banned initial coin offerings (ICOs) in 2017 and imposed a complete ban on cryptocurrency trading a year later.
According to reports, stablecoins such as Tether (USDT) have been used on a massive scale in China for money laundering and illegal gambling.
In response to the popularity of cryptocurrencies, China also rolled out the digital yuan, its official central bank digital currency (CBDC).
Deputy governor Li suggested that China's central bank seems to be more concerned about private-issued stablecoins. He said stablecoins used as payment solutions needed stronger regulation than Bitcoin and be strictly regulated like a bank.
"Going forward, any stable coin which has the ambition to become widely accepted payment solution will need very strong regulation, same as a quasi-bank to serve that kind of function."
Analysts from the crypto community have also added that a stablecoin ban could be more likely than blocking Bitcoin. What's more, this ban could be happening much sooner than expected. Eliezer Ndinga, a research associate at 21Shares, told Crypto Briefing that:
"The reason this ban might happen in this decade is due to fact that the adoption of stablecoins occurs underground, they might be used for capital flights and therefore could represent a threat to Digital Yuan efforts if the financial activity of stablecoins occurring in China reached significant volumes going forward."
In addition to hinting at a potential regulation of Bitcoin in China, deputy governor Li clarified that the speculative nature of cryptocurrencies remains a risk to China's economic stability.
Therefore, the central bank would continue to adopt strict measures and practices on cryptocurrencies until clear regulations are finalized, Li added.
Despite the ban on crypto trading, China remains a leader in mining operations, contributing to more than half of the hash power on the Bitcoin network.