CEO of Cred Has Big Plans to Help Everyone Earn 8% on Their Bitcoin
Dan Schatt brings a wealth of experience and knowledge to the crypto space.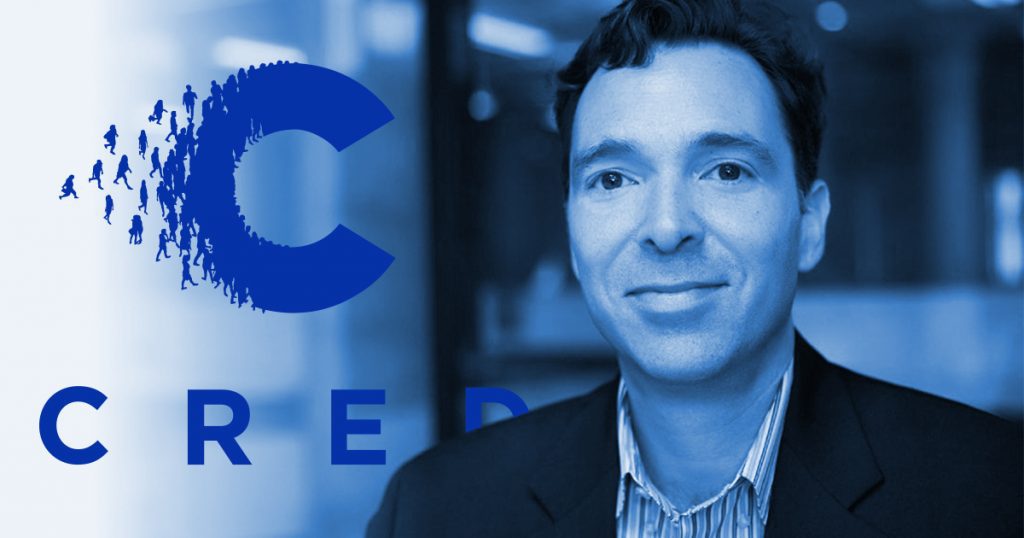 Key Takeaways
The former PayPal GM started Cred to improve financial inclusion around the world.
Users can earn up to 8% interest on their Bitcoin holdings.
Earning is the first step, and Dan Schatt is aware of the power of blockchain technology to change all of finance.
The co-founder and CEO of the popular crypto lending and borrowing platform, Cred, has seen it all.
From traveling the world, working as PayPal's GM of Financial Innovations, and even writing a book on financial services, Dan Schatt, brings a wealth of experience to the budding blockchain sector.
Cred's goal is simple: make it easy for users to earn some of the highest rates on their crypto holdings. And besides the industry-leading services, the company has partnered with some of the bigger names in the industry.
From top media publications, custodial services, and even an NBA star, Cred is bringing crypto and the future of finance to everyone.
Interview with Dan Schatt, Cred's Co-Founder and CEO
[Crypto Briefing]: Cred serves retail customers through partners like Crypto Briefing, and also serves institutional customers. Can you explain the different services?
[Dan Schatt]: We are an enabler of crypto banking services. We've integrated with media sites, wallets, exchanges, even foundations and token issuers to help them offer valuable services to their communities — namely the ability to earn interest on digital assets.
We've deployed hundreds of millions of dollars in capital, serving our partners and customers across 190 countries.
Blockchain technology allows us to support customers with no minimums, and we have 24/7 customer support to service these customers. For high net worth customers, we have an experienced sales staff who devotes one-on-one attention and provides a high level of individualized service.
https://twitter.com/ihaveCred/status/1268958525373415424?s=20
For retail customers, the standard initial term is six months, with fixed monthly interest payments. This demographic can also choose an option to compound their interest over the life of the program.
Customers who have a minimum of $100,000 to pledge can work directly with a wealth management associate and have a more extensive range of tokens they can pledge with more customized terms.
Cred selects quality companies who borrow and pay interest for corporate credit facilities on a fully collateralized or guaranteed basis. Cred also generates a yield from a moderate risk asset allocation strategy.
[CB]: Cred's website doesn't say much about service details. What can users expect in terms of interest rates, contract durations, and service fees?
[DS]: We believe that everyone should have the opportunity to earn, so there are no minimums or fees to get started. Cred offers some of the most competitive rates in the industry.
Customers receive fixed interest rates for up to six months, which is very different than other services that may change rates daily. Many factors go into determining Cred's rates, such as the cost of hedging, the volatility of the asset, and the ability to generate returns in a low-risk manner, among other considerations.
Customers have the option of receiving payouts in simple or daily compounded interest. Users can choose the currency they'd like to receive for interest payments.
Users on Uphold can also receive payouts in USD. I believe we are one of the only crypto financial service providers to offer such flexibility.
[CB]: Cred has an extensive list of partners. Can you tell us more about recent partnerships or any upcoming partnerships that have not officially been announced?
[DS]: Yes! We currently have over a dozen partners that range from non-custodial wallets like Bitcoin.com and Edge to custodial wallets and exchanges such as Uphold.
Cred also partners with media publications, and with NBA superstar Spencer Dinwiddie. Our most recent partnerships are with Crypto Briefing and CryptoSlate – two leading blockchain media publications.
Spencer Dinwiddie has partnered with Cred (@ihaveCred) to offer alternative to traditional banking/ opportunity to earn 'interest on stablecoins & other crypto assets.' Portion of revenue generated goes to Dinwiddie's foundation, which gives scholarships to disadvantaged youth: pic.twitter.com/ZDis9u8J7p

— Ian Begley (@IanBegley) March 20, 2020
This was an exciting partnership where we offer media publications the ability to earn revenue outside of ad sales by delivering earning and borrowing services revenue share.
This is a win for media publishers, and valuable for their readers who can manage their crypto and read about it in the same place.
Other recent announcements were crypto portfolio tracker Coinstats and popular exchange Virtuse Exchange, a leading crypto commodity exchange. We are continuously looking for opportunities to align with companies that share our belief in fair financial services.
[CB]: Cred maintains control over user funds through trusted custodians. What is your view on decentralized competitors like Compound and bZx, which have less control over user funds?
[DS]: Some things are incredibly valuable and efficient about smart contracts, but the question remains as to who would entrust 100% of their money to a fully decentralized custodian.
We're basically on this continuum from centralization to decentralization. It's a really exciting time in blockchain. We are at a point where "the rubber meets the road" in terms of how blockchain technology can and will deliver on its ability to democratize financial services.
There are parts of the technology which are fantastic at driving efficiencies that are decentralized, but there are others that still have a ways to go. At Cred, we are leveraging blockchain to make the financial services much more efficient, but what is still needed are experts that know how to hedge volatile asset classes, to do the risk-management in underwriting, and to understand components of finance that are important to instill trust.
[CB]: Recently, Cred expanded its support for stablecoins and added support for more U.S. states. Does the company have plans to expand in other ways in the future?
[DS]: Yes, through our partnership with Uphold, we currently support six stablecoins, including the four most popular by market volume, Tether, TrueUSD, USD Coin, and DAI, as well as the transparently substantiated coins from the Universal Protocol Alliance, UPUSD, and UPEURO.
As for Cred's services, we are operational in 35 U.S. states. Our General Counsel is working diligently to expand our services into the final 15 states.
We actively engage regulators and compliance advisors to further our mission of inclusive, equitable lending and borrowing practices globally!
Although we are operational in most states, obtaining the last dozen or so licenses will give us the flexibility to offer lending and borrowing to more people.
[CB]: You are also the co-founder and chair of the Universal Protocol Alliance, which aims to provide seamless transfers across different blockchains. Will retail investors be able to make use of this platform through Cred or another platform?
[DS]: The Universal Protocol Alliance addresses some of the key challenges impeding the growth of blockchain – the lack of interoperability and mainstream financial safeguards.
In addressing these issues, we are bringing very practical use cases to market, such as the ability for merchants to settle credit card payments in real-time, city tax officials to receive their tax payments in cash-intensive industries, and customers to receive a line of credit backed by crypto assets to make payments on any credit card network around the world.
Disclosure: Cred is a sponsor of Crypto Briefing.