Earn up to 8% Interest on Your Bitcoin, Ranking the Top Four Lending Services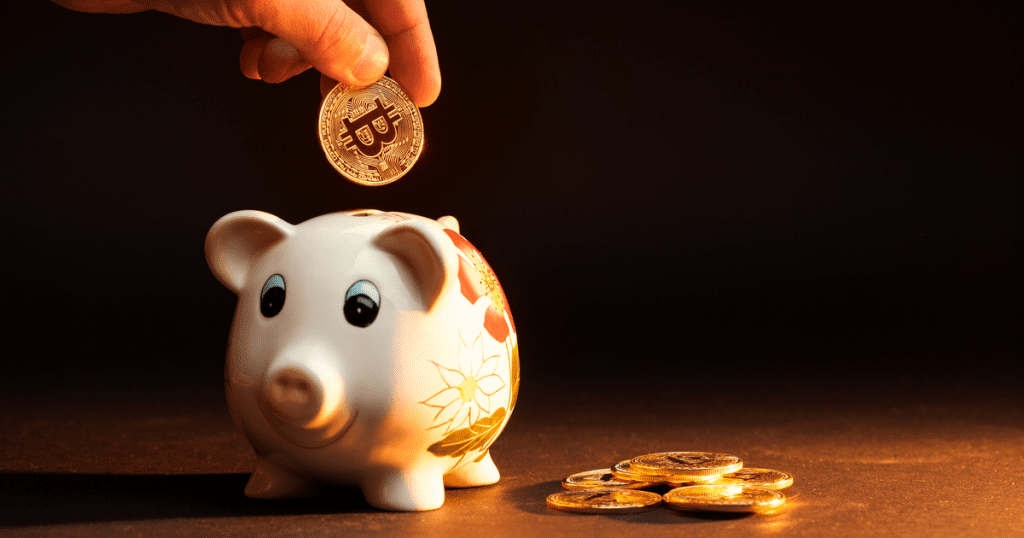 Key Takeaways
Cred offers the highest preferential rate on Bitcoin, with an 8% annual percentage yield.
Crypto.com provides 6.66% APY, with a competitive cashback card and convenient mobile app as bonuses.
Celsius offers the highest no-lockup interest rate of 6.2% for people willing to accept payouts in its utility token.
BlockFi provides 6% interest with no fancy requirements, but the better rate is limited to the first five Bitcoin deposited.
Are you invested in Bitcoin? Instead of having your coins sit idle, you could earn up to 8% per year by lending your BTC to one of these companies.
Bitcoin lending and borrowing has matured substantially since 2018. Today, several major companies are competing for cryptocurrency deposits—and competition means more favorable interest rates for Bitcoin holders. Companies like Cred, Crypto.com, Celsius Network, and BlockFi are all credible platforms to earn high returns on your cryptocurrency.
In the following guide, Crypto Briefing invites readers to learn the ins and outs of lending and borrowing BTC using each of these four services.
Why Are Companies Paying Interest on Bitcoin?
Lending and borrowing services make money by providing collateral-backed loans. Each of these companies take on deposits and lend them out to hedge funds, crypto exchanges, money managers, and even retail traders.
Borrowers who take on these loans have to provide collateral equal to 100% of their loan in crypto or cash. They also have to pay annual interest upwards of 15%. In return, these borrowers get access to leverage (more money) to make big trades. If one of these borrowers fails to repay their loan, then the collateral is sold to recoup any potential losses.
It's a profitable business to be in. As such, Bitcoin holders who are willing to trust a third party with their coins can turn a tidy piece of the profit⁠—to the tune of 3-8% per year. Here are the places offering the highest interest rates on your coins.
Highest Yield Bitcoin Lending Services
1. Cred (8% APY)
Cred was founded in 2018 by PayPal veterans Dan Schatt and Lu Hua. Based out of the San Francisco Bay Area, Cred aims to "harness the power of blockchain to allow everyone to benefit from low-cost credit products."
Cred is backed by big names like Arrington XRP Capital, BlockTower Capital, FBG Capital, and Binance Labs. Though the company appears to focus on large lenders and borrowers, it is available to anyone with an Uphold account.
Cred Earn offers a standard annual percentage yield (APY) of 4% and a preferential rate of 8% on Bitcoin. Coins are locked-up for a minimum of six months, with optional three-month terms after that.
To get access to the 8% interest rate, it is necessary to purchase and stake 10,000 of Cred's utility token, "Lend Borrow Asset" (LBA). At press time, 10,000 LBA are worth about $110.
Currently, Cred Earn is available in 183 countries and 30 states in the U.S.
2. Crypto.com (6.66% APY)
Crypto.com was founded in 2016 by Bobby Bao, Gary Or, Kris Marszalek, and Rafael Melo. The company aims to make it easy for anyone to earn, trade, borrow, and pay in crypto.
Crypto.com was funded through an initial coin offering (ICO) conducted in May 2017, raising $26.7 million. Although the Hong Kong-based company is best known for its prepaid crypto Visa card, it also offers some of the best interest rates on Bitcoin through its mobile app.
Crypto.com Earn offers 4.58% APY on Bitcoin and a preferential rate of 6.66% for holders of Crypto.com's MCO token. With Crypto.com Private, high net worth investors enjoy an additional 2% of bonus interest, equivalent to an effective annual interest rate of 8.77% on BTC.
The best interest rates on Crypto.com require a three-month lockup, but this is optional. Lower interest rates are also available on 1-month and no-lockup terms.
To get access to preferential rates on Crypto.com, it is necessary to buy and stake 500 MCO, worth about $2,700. The stake also unlocks a crypto debit card with 3% cashback. To get access to the bonus 2% interest and Crypto.com Private, it's necessary to stake 5,000 MCO, worth roughly $27,000. The larger stake unlocks a 4% cashback card.
Crypto.com is available in Singapore, most of Europe, and all states in the U.S., excluding New York.
Note: Interest rates on Crypto.com are denominated in "per annum" (p.a.) yield. Rates are converted to an annual percentage yield under the assumption that interest is reinvested.
3. Celsius (6.2% APY)
Celsius Network was founded by serial entrepreneurs Alex Mashinsky and S. Daniel Leon in 2017. The network was mainly funded by an ICO conducted in March 2018, raising $50 million.
More so than other services, Celsius is vocal about its goal of dislodging big banks and financial institutions by improving legacy financial infrastructure. Celsius is also unique in that it pays out dividends to holders of its CEL token.
Celsius offers 4.03% interest on Bitcoin with a preferential rate of 6.2% for those willing to accept payouts in CEL. The company also offers bonus interest of up to 35% for those who keep more than 5% of their holdings in CEL tokens on the Celsius app. Celsius does not have a minimum lockup time.
Those who hold at least 15% of their holdings in CEL tokens can get an effective annual interest rate as high as 8.37% on BTC. It is worth noting that preferential rates paid out in CEL are not available in the United States as of April 2020.
Celsius is available worldwide and in all states in the U.S., excluding Washington state and New York.
4. BlockFi (6% APY)
BlockFi was founded in 2017 by Zac Prince and Flori Marquez. The company aims to be the "most trusted financial services provider in crypto." Given its high profile backers, the company's more conservative branding makes sense.
More so than any other lending service, BlockFi has backing from major institutions like Susquehanna, Valar, and SoFi, as well as crypto funds like ConsenSys, Winklevoss Capital, Arrington XRP Capital, Castle Island Ventures, and Three Arrows Capital. In total, BlockFi has raised an estimated $108.7 million.
BlockFi offers 3.2% APY on Bitcoin, and a preferential rate of 6% for the first five Bitcoin held on the service. BlockFi does not have a minimum lockup time.
BlockFi is available worldwide and is the only Bitcoin lending service available in all U.S. states.
5. Our Recommendations
When it comes to picking a service to earn interest on your Bitcoin, there are three main factors to consider: the trustworthiness of the service provider, the interest rates they're providing, and the requirements for their best interest rates.
Each of the four companies above is licensed to operate across the United States. However, comparing the nuances behind their compliance regimens is more complicated, so Crypto Briefing recommends that would-be users investigate the founders and backers of each company to determine which one they're most comfortable with.
If you're looking for high Bitcoin returns without too much investment in another utility token, and you're in one of their supported regions, then we recommend Cred for their outstanding 8% interest rate. Crypto.com is another excellent option if you value a convenient mobile interface and want a competitive cashback debit card.
If you want flexibility with your investment (and you're outside of the United States), then Celsius offers the best rates for Bitcoin holdings without a lockup period. It also uses a well-designed mobile app. However, the service requires that its users accept payouts and invest a large percentage of their portfolio in CEL.
Finally, if you want a no-frills option, then BlockFi offers competitive rates with a simple web interface, especially for account holders with fewer than five Bitcoins.
It is also worth noting that there is no free lunch. Holding coins in any of these services can result in the loss of some⁠—or all⁠—of your BTC should one of these companies fail. Please consider your own risk tolerance before opening an interest-bearing Bitcoin account.
Ultimately, the best strategy may be to diversify your risk by depositing Bitcoin between several of these companies. Barring a catastrophe, those who can stomach possible losses will be rewarded with sizable interest on top of their expected gains from holding Bitcoin.
For an extra 8% APY on Bitcoin's already outstanding returns, this may be well worth the risk.
Disclosure: Cred and Crypto.com are sponsors of Crypto Briefing. Team members at Crypto Briefing have interest-earning accounts at all of the companies listed above.