Chainlink Attracts More Long-Term Holders as Its Network Expands
Chainlink's network is growing despite the global financial meltdown. Despite such growth in the face of uncertainty, LINK may be in for a short-term correction.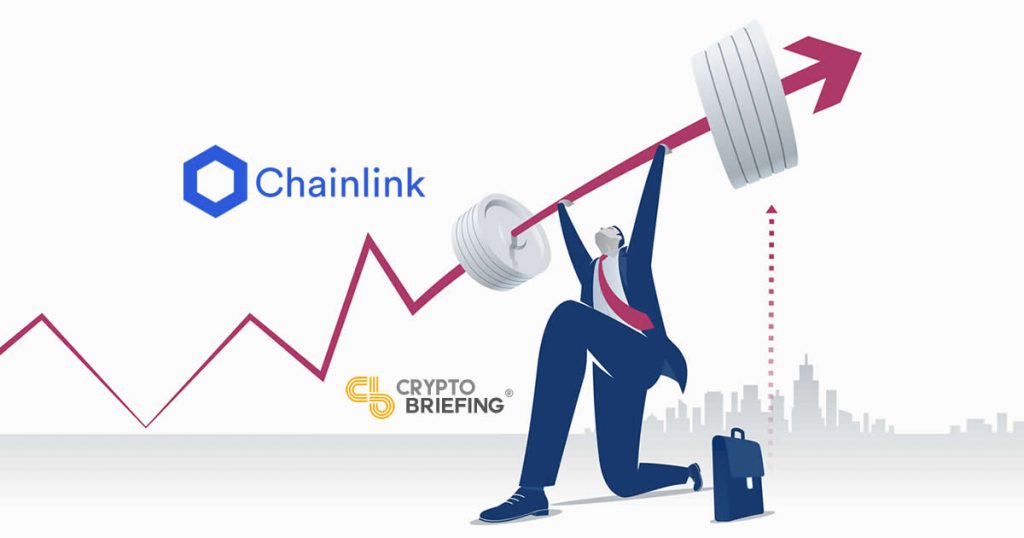 Key Takeaways
Chainlink's network is growing at a steady rate with spikes of over 2,000 new addresses in a single day.
Meanwhile, the number of LINK holders is increasing with a linear behavior.
Despite the optimism given by these on-chain metrics, technical indexes estimate that a correction is underway.
Chainlink's network continues to grow despite the financial havoc caused by the ongoing Coronavirus pandemic. Different technical indexes show that this altcoin could still go through a bearish impulse before continuing its uptrend.
The Chainlink Network Grows
Throughout the year Chainlink has been characterized for its high levels of volatility. Since January, the decentralized oracle service surged over 1.9x reaching an all-time high of nearly $5 in early March.
Nonetheless, as the global financial meltdown intensified, investors rushed to exchanges to profit from the substantial price increase and to protect their capital from adverse market conditions.
The sell-off saw LINK take a 70% nosedive pushing its price down to $1.5 only nine days after the peak.
Despite the massive drop, Chainlink has been able to recover a big portion of the losses incurred and is currently hovering around $3. In addition, on-chain metrics reveal that its network continues to grow regardless of the global economic turmoil.
IntoTheBlock's "Daily Active Addresses" model reveals that Chainlink is going through a steady increase in the number of new addresses being created on the network. Network growth continues to reach higher highs each month.
In February, there was a spike of over 2,000 new addresses created in a single day while in March it crossed the 2,500 mark. This fundamental metric seems to be heading to similar heights as it is currently hanging around 2,000 new addresses per day.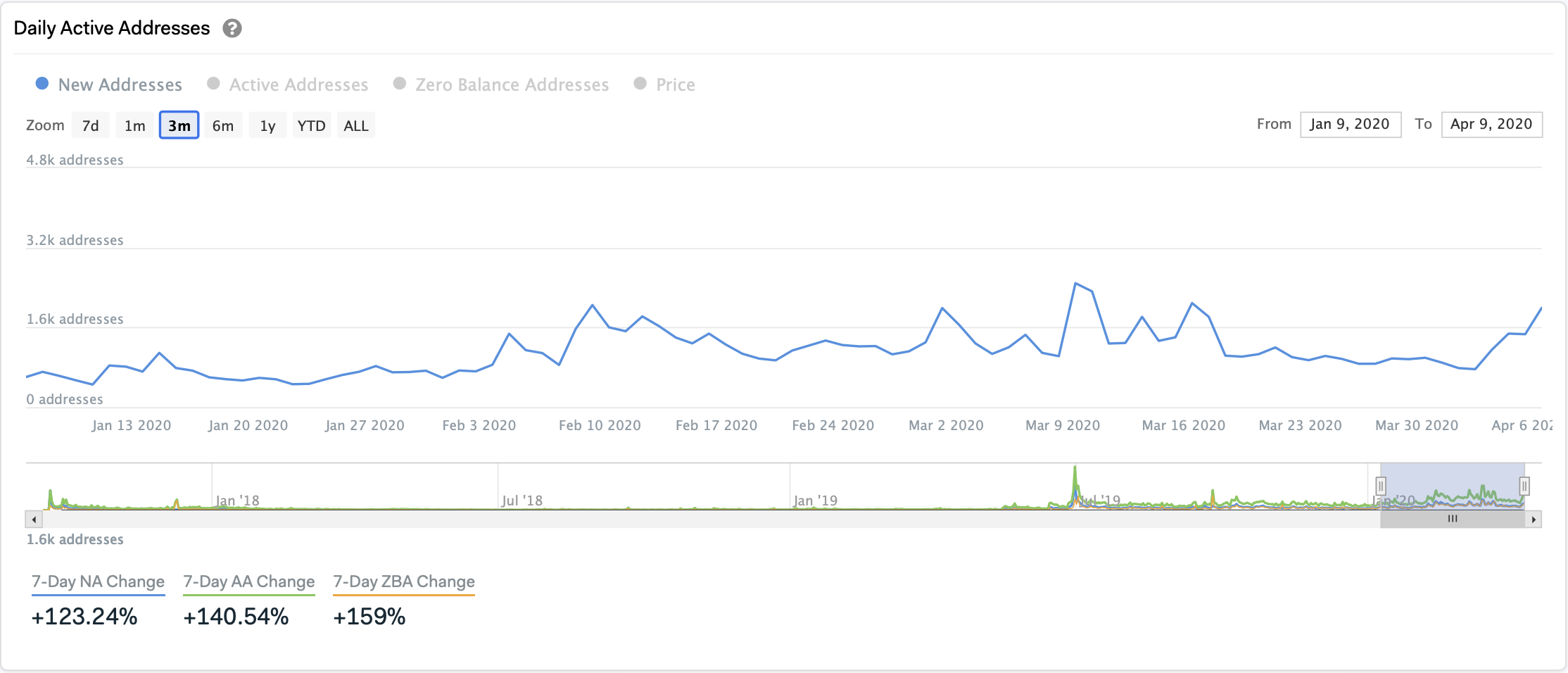 Moreover, the number of addresses that have held the token from one to twelve months, which IntoTheBlock defines as "cruisers," is increasing with a linear behavior.
The data firm maintains that such a parabolic rise can be interpreted as a good sign of faith and trust that investors have shown for this project.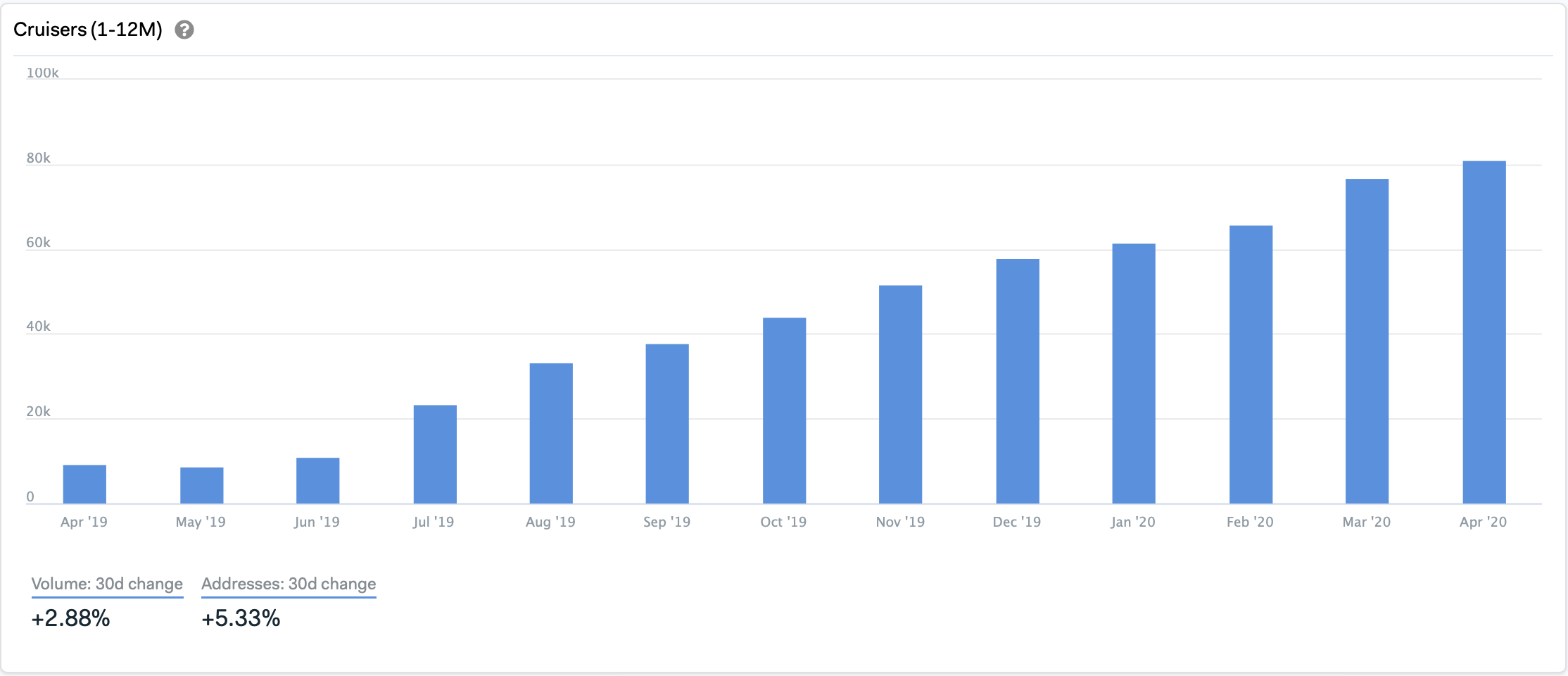 Although these on-chain fundamentals show that Chainlink's network is growing strong through the current uncertain financial environment, multiple technical indicators estimate that a retracement is underway.
Bearish Momentum on Chainlink's Horizon
The TD sequential indicator is currently presenting a sell signal in the form of a green nine candlestick on LINK's 12-hour chart. This bearish formation forecasts a one to four candlesticks correction before the continuation of the uptrend.
A spike in the selling pressure behind this altcoin in combination with a red two candlestick trading below a preceding red one candlestick could serve as confirmation of the pessimistic outlook.
Additionally, a candlestick close below the 200-twelve-hour moving average could trigger an increase in supply that sends Chainlink to look for support around the 50-twelve-hour moving average. This support barrier is currently sitting around $2.5.
Overall Sentiment
Putting aside the high probability of the above-mentioned bearish impulse, the fact that the network continues to grow shows that user adoption is increasing over time.
Brian Quinlivan, Market and Social Media Director at Santiment, believes that network growth is one of the most accurate price "foreshadowers."
Quinlivan argues that network growth usually leads to price appreciation while declining network growth in most cases indicates a price drop.
Under this premise, the bearish momentum that LINK could go through may represent an opportunity to let sidelined investors back into the market, subsequently, pushing its price back up. Nevertheless, market participants must pay attention to how the global pandemic continues to evolve since it could severely impact the inflow of capital in the crypto market.
For more key market trends, subscribe to our YouTube channel and get weekly updates from our lead bitcoin analyst Nathan Batchelor.