Oracles Are The Missing Link For Business Adoption, Says Chainlink CEO
Many companies still rely on a sixty-year-old programming language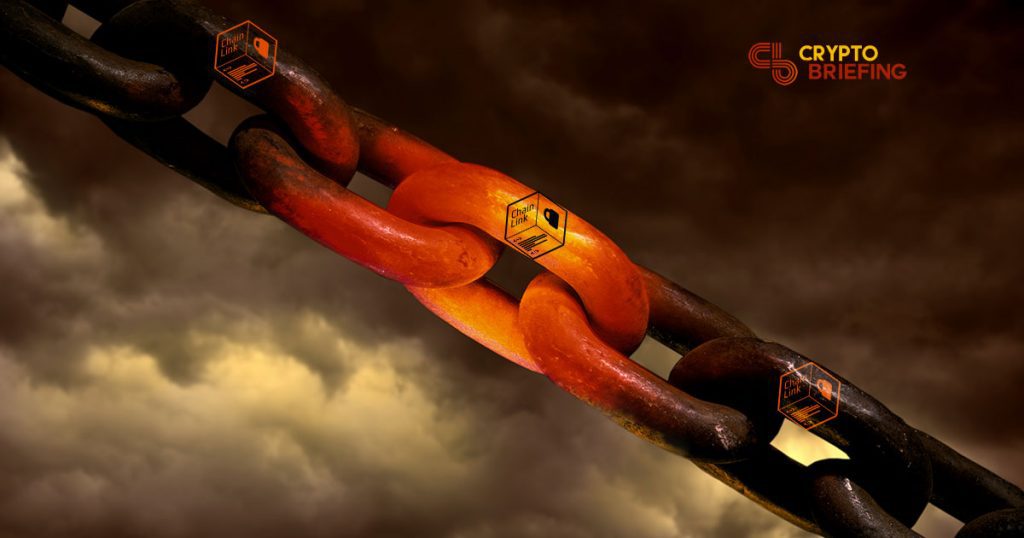 Secure oracle mechanisms are the only way to bring established companies onto the blockchain, according to the founder of Chainlink (LINK). In an interview with Crypto Briefing, Sergey Nazarov explained that many companies are interested in using the technology, but are nervous about adapting to new infrastructure.
"If you take some time to talk to these people and try and sell them a system, you realize that they literally run servers on COBOL," Nazarov told Crypto Briefing.
COBOL is a business-oriented programming language first designed in 1959, which is still widespread in many systems. Companies may not be in love with it, but moving onto a new system is dangerous. "They have so much money on these systems that re-architecturing produces its own risk," Nazarov explained. If anything goes wrong, the results could be catastrophic.
"The question is, how can enterprises quickly start using these blockchain systems without having to throw out their infrastructure or their current workflows and backends?" Nazarov said. "Because the reality is that most of them won't do that."
Oracle mechanisms, like Chainlink's, can provide reliable data and information from external sources to blockchain smart contracts. They represent an ideal compromise for mainstream companies that are interested in leveraging DLT, but reluctant to transition to a radically different and unfamiliar system.
"We're selling this idea of decentralization to these folks," Nazarov said. The way to do that, he emphasized, is through oracles, which allow companies to only use as much of the new technology as they feel comfortable with.
---
Chainlink Keeps Good Company
Nazarov is not certain how many partners his company now has. "I think it's past fifty," he guessed. "It's hard to keep track."
Following the mainnet launch at the end of May, even companies that have never spoken with Chainlink have unexpectedly announced new LINK integrations. It's a sign, according to Nazarov, that more people are taking security seriously, "to show people their systems are secure end-to-end."
Many of Chainlink's integrations have been with dApps. DeFi, in particular, has been a high growth space, and businesses in that sector need provably secure and reliable oracles to provide price feeds and market data. Chainlink has also announced collaborations with platforms such as Polkadot and Hyperledger.
It takes roughly half a day for most projects to integrate Chainlink's oracle mechanism, effectively outsourcing the problem of how to make those projects interact with the wider world.
By helping projects interact with real-world data, Chainlink allows companies to free up resources for more productive purposes.
"All these types of platforms don't really want to solve this problem," explained Nazarov. "It's not a core base layer-one type of problem, but it is going to be something that stops developers building certain types of applications that people are excited about."