Chainlink Endures Spam Attack: Congestion, High Fees
Chainlink was subjected to a spam attack this Sunday but extraordinary measures allowed the network to overcome the incident.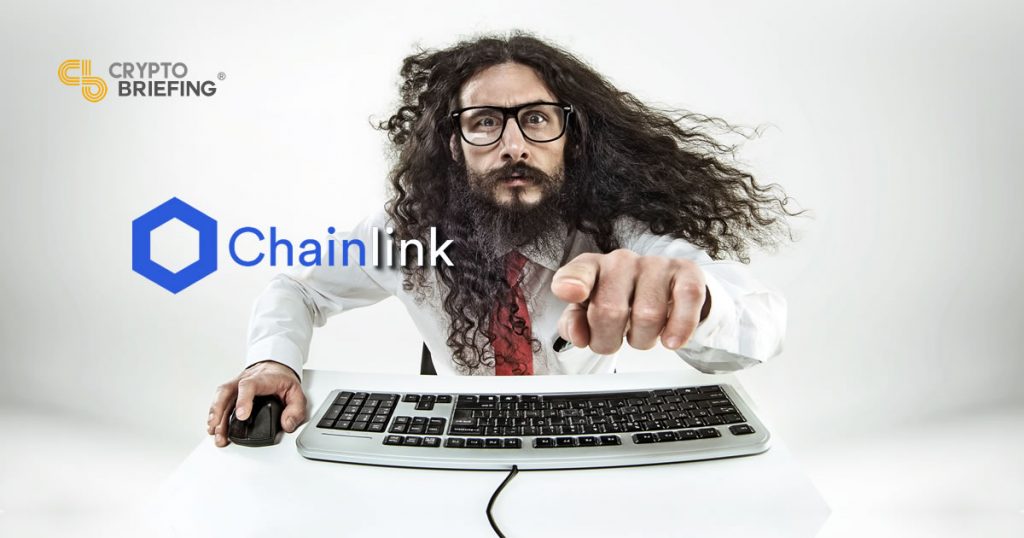 Key Takeaways
Attackers bombarded Chainlink with data requests last Sunday
The attack congested the network and imparted high fees on node operators
Manual whitelisting and compensation controlled the damage from the attack
The oracle platform Chainlink was targeted by a spam attack on Sunday, Aug. 30, congesting the network and preventing nodes from providing data to blockchain app developers.
Spam Attack on Sunday
Rory Piant, Director of Community at Chainlink Labs, originally announced the news on Telegram. He explained that Chainlink was "successfully able to overcome its first large scale on-chain spam attempt," adding that the network was able to continue operating normally and within expected parameters. During the incident, an attacker attempted to spam Chainlink with excessive requests. Piant says that the attack lasted for "a few hours" but did not impact the network's performance.
Chainlink nodes had to pay higher ETH fees (or gas fees) in order to continue operating during the attack. According to Piant, node operators were willing to pay those costs to maintain their reputation in the long-term despite higher costs in the short term.
More to the Story?
Though many node operators were willing to pay higher fees to support Chainlink's continued operation, it seems that the solution to the spam attack is more complex than Piant suggests. Other sources have suggested that Chainlink and node operators whitelisted certain data requests in order to handle the large number of requests. This means that only select, high-profile applications were able to request data during the attack.
Chainlink also reimbursed some node operators who were forced to spend an excessive amount in fees; node operators lost over 700 ETH (~$335,000) in total due to the higher gas fees. Reportedly, Chainlink compensated node operators directly through auto-refill scripts and newly issued grants.
In light of these possibilities, it is not entirely clear whether Chainlink mainly solved the spam attack automatically through its fee model or by meeting the network's needs in real-time.
Chainlink Market Conditions
Sunday's spam attack did not attract much attention, and as such, it has not affected market prices dramatically. The price of LINK fell by 14.4% over the past week compared to Bitcoin's 7.2% drop over the same period. It remains to be seen whether wider publicity around the attack will affect prices more dramatically.
That said, LINK has performed exceptionally well in recent months: its price has risen by 570% over the past year. Though LINK's price has fallen since it reached an all-time high in August, LINK remains a top-five cryptocurrency by market cap.
The reasons for Chainlink's above-average performance are not entirely clear—but partnerships, applications, and general market activity may all be behind the coin's popularity.