Chainlink Expands Price Feeds to Cover 25 Trading Pairs
Developers can make use of more market data.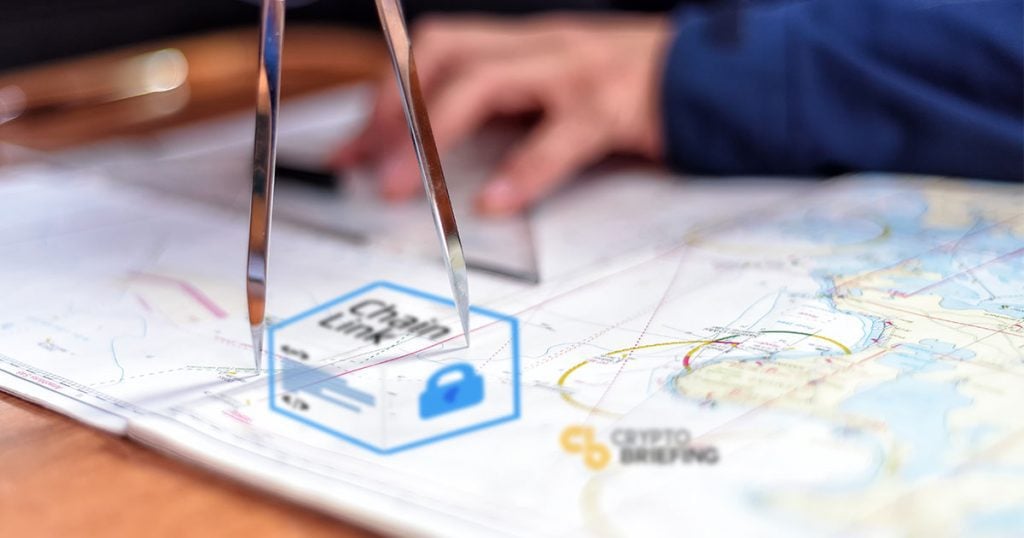 Chainlink has announced that it now offers price reference data for more than 25 trading pairs. These kinds of feeds are vital for decentralized finance applications.
As of today, Chainlink's list includes data on 16 Ethereum trading pairs and nine USD trading pairs. Notable trading pairs include ETH/USD, BTC/USD, and EUR/USD.
So far, three sites have integrated Chainlink's data. Synthetix, an asset backing platform, is supporting USD trading pairs. Meanwhile, the lending platform Aave is supporting ETH pairs. Loopring has also added support for one pair in each category.
This development marks a significant expansion for Chainlink: until recently, the platform only offered price data for seven trading pairs.
Now, Chainlink's data collection is the largest of its type, according to the project itself.
How It Works
Unlike CoinMarketCap and other market aggregators, Chainlink does not gather its data from exchanges. Instead, it gathers data from independent node operators.
These node operators are given incentives to provide accurate data. They also undergo security reviews and are resistant to Sybil attacks that could disrupt reporting.
This means that the data can be audited and verified for accuracy and integrity. It is possible to do so simply by visiting the project's website.
In the image below, Chainlink shows which data sources are online and displays the time of the next update. Ethereum's average price is shown in the center: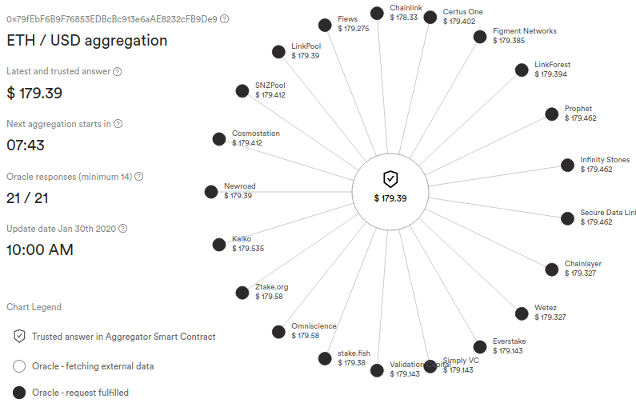 The Importance of Oracles
As Chainlink has noted, decentralized finance (DeFi) services require reliable access to market data in order to execute transactions and to swap assets.
Though some DeFi services can make use of basic on-chain data, that option is not practical for the vast majority of services. "Obtaining the most reliable price for an asset requires aggregation from multiple off-chain data sources," Chainlink explains.
That is precisely the role that Chainlink provides as an oracle provider, along with other comparable platforms such as Aeternity and Band Protocol.
Of course, the fact that oracles require strict data handling means that they are not comprehensive. Though Chainlink may be the largest oracle platform, it offers far less data than market aggregators, which track price data for thousands of assets.
However, as demand for DeFi grows, it is likely that demand for oracles will grow along with it — and Chainlink is by far the top-performing project in its category.