Chainlink Loses Key Price Support as Bitcoin Shatters $10,000 Resistance
After a steep 10% drop, Chainlink is poised to decline further despite the team's efforts to stay true to their long-term roadmap. Enthusiasm around Bitcoin's current bull rally is shaking out weak hands in LINK.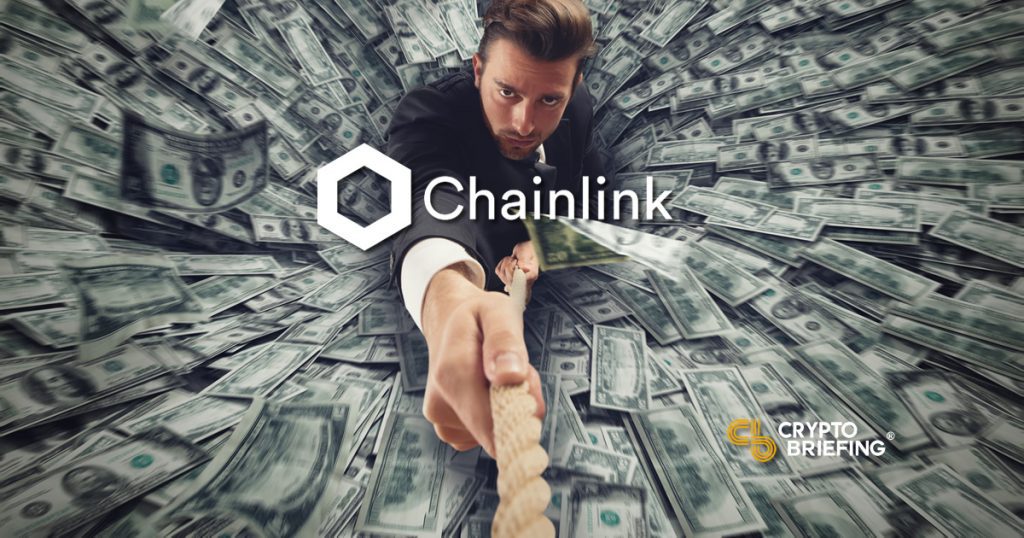 Key Takeaways
Chainlink secured a partnership to showcase its technology in the banking system
A new Chainlink partnership failed to spark interest among investors with LINK to breaking below a key support level
If selling pressure continues to rise, then LINK would likely drop to support at $6
Chainlink is set to build a bridge between the banking system and the DeFi space thanks to a new partnership. Despite the significance of the announcement, traders are dumping their LINK for BTC to catch a piece of the current bull rally.
Chainlink Aims for the Korean Banking System
Chainlink made the headlines after joining forces with Hyperledger based project CenterPrime. The idea behind the partnership is to share foreign exchange rate data from some of the top Korean banks with the DeFi market sector.
By implementing LINK's decentralized oracles technology, blockchain-based fintech applications will be able to build their own projects priced in the South Korean won, KRW.
"This integration with Chainlink marks a major breakthrough for the Korean fintech industry. For the first time in history, applications will be able to access decentralized foreign exchange rates compiled by the best banks in Korea," reads the press release.
Sergey Nazarov, the CEO and co-founder of SmartContract.com, affirmed that CenterPrime is focused on working with the Korean banking industry. Therefore, the cooperation will prove that banks have a real opportunity to join the "smart contract revolution."
"I think banks can participate in the smart contract revolution and blockchain. How they are going to reinvent the global financial system is by the providing of various data and services to these financial products," said Nazarov.
While the announcement generated a lot of buzz around Chainlink, it failed to put a stop to LINK's downtrend in the wake of Bitcoin's 8% spike over the last 24-hours.
LINK Prices Look Ready to Decline
Ever since the all-time high of nearly $9 on July 15, the decentralized oracles token entered a corrective phase where its price declined by 27%. The sudden drop in LINK prices coincides with Bitcoin's break out above $10,000. Right now, BTC is on a tear, gaining $1,000 over the last 48-hours. Traders are dropping their Chainlink tokens to get a piece of the action on Bitcoin.
The downward price action seems to have been predicted by the TD sequential indicator. This technical index presented a sell signal on LINK's 3-day chart that was validated by an increase in sell orders; intense selling pushed Chainlink below the 23.6% Fibonacci retracement level.
Losing this crucial area of support would likely translate into further losses since the next layer of support behind this altcoin sits around $6. Here, IntoTheBlock's "In/Out of the Money Around Price" model reveals that over 4,400 addresses had previously purchased more than 12.4 million LINK.
Holders within this price range would likely help Chainlink rebound since they may try to remain profitable in their long positions by doubling down and buying. A drop to the $5.9 to $6.1 price range would likely be followed by recovery and consolidation between $5.9 and $7.7.

If this scenario plays out, Chainlink could rise again towards the most significant resistance barrier that sits between $7.52 and $7.73. The IOMAP cohorts show that nearly 10,800 addresses bought approximately 16 million LINK around this price level.
For more key market trends, subscribe to our YouTube channel and get weekly updates from our lead bitcoin analyst Nathan Batchelor.