Charity Chiefs Reveal Power Of The Blockchain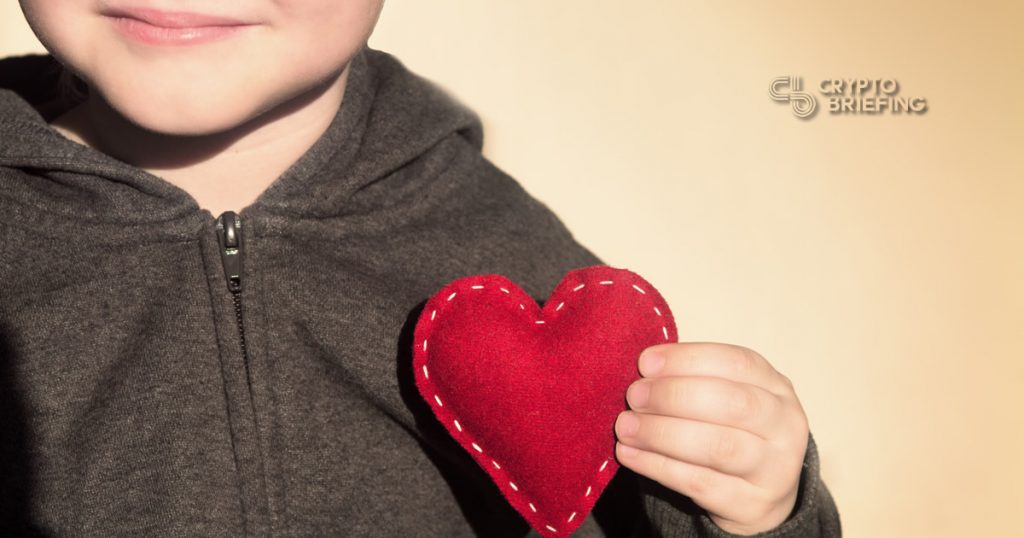 On the International Day of Charity, a panel of leading experts revealed how the blockchain can help transform the sector and be a force for good.
Public confidence in charities is at an all-time low thanks to a series of exposes that show just how much of every dollar donated actually filters through the chain. It isn't an impressive figure in most cases and much of the $410 billion donated in the US alone last year was simply wasted.
In 2017 the Federal Trade Commission took action against the Cancer Fund of America and challenged its status as a charity when it revealed that just 3% of donations reached their final destination. In the wake of the devastating 2010 earthquake in Haiti, The Red Cross collected $488 million in donations and four years later it was reported to have built just six houses to help the 100,000 left homeless.
How Can The Blockchain Change Charity?
The blockchain has the potential to change the face of charity and put the donor in direct contact with the recipient. It provides accountability throughout the chain and let's everybody know just where there money has gone. Smart contracts can trace your money from the moment you donate to the moment it changes a life. It doesn't just instil confidence, it also provides that 'feelgood moment' that could encourage more charitable donations.
It's a vital step-change for charities around the world, and a series of startups and ICOs are focused on bringing clarity to a relatively murky industry. The blockchain can also unite disparate charities that are working towards the same goals. That can eliminate waste, streamline administration and logistics and help more good causes.
A number of charities are working on blockchain-based solutions and here are what two leading lights have to say about the future of giving.
Social Alpha Foundation founder Nydia Zhang:
Charity is the way we, as individuals, can help improve our society for the better through the power of giving. By leveraging blockchain and crypto for philanthropic purposes, the technology has the potential to positively impact the charity sector in many ways.

The blockchain will also allow charities to track and trace what other organizations are doing, allowing them to tailor campaigns to complement each other. That will lead to a greater philanthropic impact which can be better evaluated.

Charities, such as The Red Cross and Save the Children, have also started to accept bitcoin donations, and it will be exciting to see whether others follow suit.
Connie Gallippi, Founder and Executive Director of Bitgive:
The benefits of donations in crypto are:

We can raise funds globally without high transaction fees, transfer fees, and fluctuations of local currency rates between countries.
We can receive money faster to those in need on the ground, reducing time spent held up in financial institutions. That can be up to 60 days in developing countries.
Reduce corruption by enabling non-profits to control and see how money is spent throughout its organization.
Donors benefit from knowing that more of their donations will be used for those in need, and less on financial institution fees and administration costs.
Donations can be released more quickly and transparently to those in need.
These are just two of the charities that have embraced the blockchain. UNICEF is currently working on blockchain tech and IBM and Global Citizen launched a competition in May to find the best charitable blockchain solution. The goal is always the same: to ensure that every cent possible achieves a positive outcome and doesn't get swallowed up by administrative bloat.
Platforms like GiveTrack and Alice have set out their stall with transparency as the main objective and can be used to donate to a number of different good causes. Some charities have even launched their own tokens and you can buy and donate the Giftcoin, Cleanwatercoin and AidCoin.
There's a long way to go and these charities need to refine their blockchain, processes, co-ordination with kindred spirits and their public profile. This will all come with time and the world of charitable donations will soon be a different place. It will be a better world that encourages us all to give that little bit back, and to follow our donation through the chain for that feelgood moment that will make us do it again next time.
The author is not currently invested in digital assets.