China Bans Create Crypto Refugees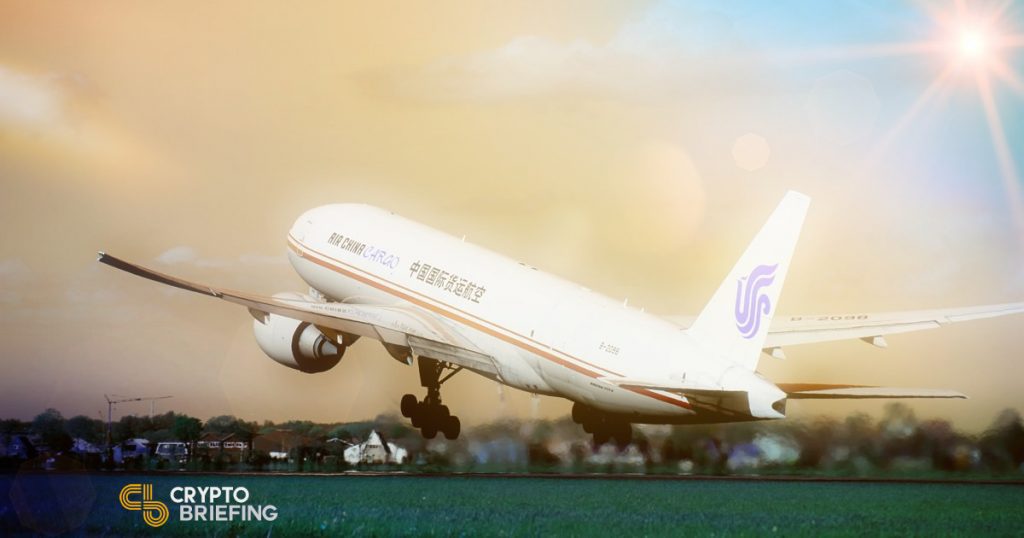 China's latest crackdown on cryptocurrency trading won't stop the determined few. China is set to lose the best and brightest of its current digital crop as they head off as crypto refugees. There is just one problem: they're taking the keys to the blockchain with them.
They set up shop in Singapore, Tokyo, New York, London and Paris. A laptop and a smartphone are all that's required to become a crypto trader or blockchain developer these days. The funds to buy residence or a permanent tourist visa on foreign soil make it that much easier and the successful crypto traders have no problems there.
Last year, the enterprising island of Vanuatu in the South Pacific even set up a scheme where you could buy citizenship in Bitcoin for the equivalent of $280,000. Inevitably, you were free to trade when you arrived in paradise. Coingeek advertised a similar scheme in Antigua.
China Gets Even Tougher
Now China's latest crackdown on the crypto market, which includes banning access to all foreign exchanges with the 'Great Firewall', is set to send a fresh wave of tech savvy youngsters out on the road. Some of the country's best digital minds may well get out of Dodge.
China is enthusiastic about blockchain technology and even invested $3 billion in blockchain projects recently, but then it cuts off its blood with draconian legislation on the token side. It has made similarly left-field decisions before, banning Google, Facebook and Youtube. That cleared the path for Baidu, WeChat and YouKu and a domestic, State-backed currency, could follow a similar path.
NEO Was Great, And Then…
But everything was already in place, from the exchanges down to the coin. NEO was the right tech at the right time, until it was decimated by last year's ban on cryptocurrency trading. It's a cautionary tale for its successors.
Other entrepreneurs have seen the devastating effect and have taken their ICOs and blockchain technology elsewhere. OKCoin and Binance were forced out of their home market, and relocated their Asian operations to Japan and Singapore. China even imposed travel bans on several prominent executives, implying that it could prosecute them.
Kicking Out A Corporate Giant
Binance is a vast operation and the world's largest cryptocurrency exchange, with a 24 hour trading volume in excess of $4 billion. The founder, known as CZ, became a billionaire in less than seven months.
It's a huge employer, a success story and an international player, yet China showed Binance the door. The company undoubtedly took a vast amount of tax Yuan, investment, and some of China's best blockchain engineers, when it left.
When the legislation came in last year, tokens rushed for listings on Hong Kong exchanges like Gatecoin, traders moved accounts and entire offices closed. Online wallets were emptied and shipped to foreign shores.
The Blockchain Needs Cryptocurrency
Trading and the blockchain are two sides of the same coin – at least, in the period during which mass adoption is the goal. If the next generation NEO cannot rely on Chinese funding to support its vision, then it may focus its technical efforts on the international community and forget its home country.
Underground trading is still rife in China, but that is money that has been driven on to the black market – and even WeChat, previously used for OTC trading, is now subject to strong anti-crypto measures.
Simple legislation could have netted the Chinese government billions of dollars in personal and corporate taxation. It could also have laid the foundations for a blockchain-based future and reinforced China's position at the head of the international table.
China isn't even the worst. Bangladesh is hunting bitcoin users and can imprison them for up to 12 years for money laundering violations. So Bangladesh is probably the worst place to own bitcoin right now. It's also a crime to trade in Iran and it tends to have a pretty hard-line stance on crime in general.
Traders either live in the shadows, or they leave. Increasingly they are headed overseas for a new life in a crypto friendly zone.
A Different Kind Of Economic Migrant
We are so used to people fleeing abject poverty that it's hard to even consider that there is a different breed of economic migrant. They are the tax exiles, the expat specialist workers chasing big money and the new breed of cryptocurrency millionaires that are outlaws in their home nation.
Bangladesh and China's cryptocurrency community have found kindred spirits in Singapore, Tokyo, and Hong Kong. The tech tends to follow the money and the blockchain community and cryptocurrency crowds are never far removed. So, that's where the blockchain is likely to blossom first.
A New Force Emerging in Singapore?
Singapore is turning into a hub for the cryptocurrency world and provides platforms for Chinese and South Korean ICOs that are banned in their home countries. The former British colony with just 5.7 million inhabitants is famous for its business-friendly approach and is a global financial center.
It's among the richest nations in the world per capita and the Index of Economic Freedom ranks the country second in the world. Those two things may just be connected.
South Koreans put at least $270,000 into the Singaporean economy with every new ICO, according to figures provided to Finance Today by one South Korean entrepreneur. These ICO refugees simply have no choice.
Malta has become a European stronghold for the big exchanges, and the traditional anonymous tax havens like the British Virgin Islands are attracting cryptocurrency traders.
So, China won't stop the traders that are making out like bandits, but it will force them overseas. That can only be a net loss for the nation as it kisses goodbye to personal taxes and some of the nation's sharpest minds. If it doesn't change soon, the consequences could be far more severe.
It could cost the country a place at the top table in the blockchain revolution.
The author is not currently invested in digital assets.