Chinese Payment Giant Alipay Launches NFT Sales
Over 16000 NFTs issued on Alipay's private blockchain sold out within 24 hours.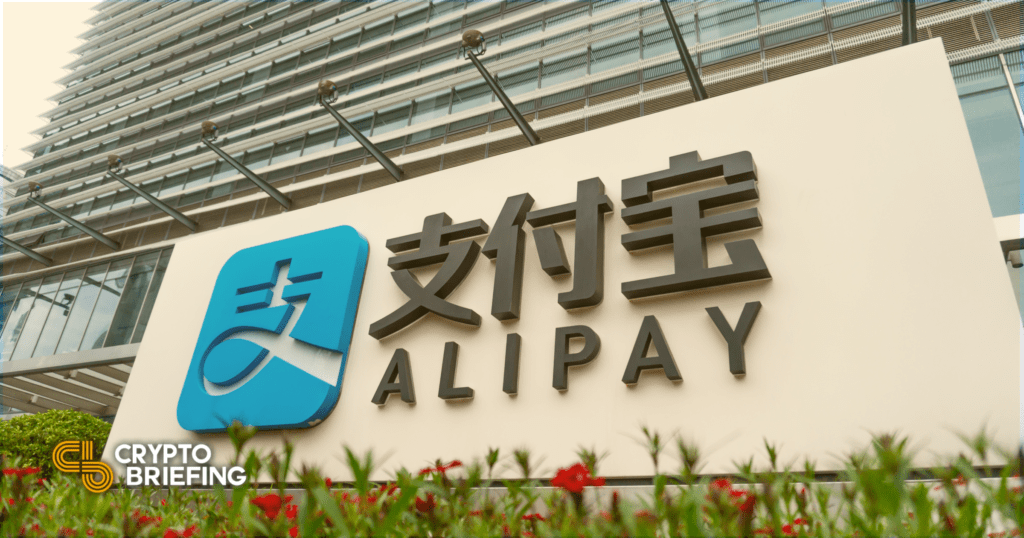 Key Takeaways
Alipay launched two limited-edition NFTs on its private blockchain project called AntChain.
The NFTs were did not involve any cryptocurrency, and were sold using fiat money.
Using private blockchains to issue NFTs raises concerns over their value and long-term provenance.
China's largest digital payment platform, Alipay, sold non-fungible tokens (NFTs) on its own permissioned blockchain service network called AntChain.
NFTs Issued on AntChain
According to reports, Alipay, an affiliate of China's e-commerce giant Alibaba, launched 8000 limited-edition NFTs based on two pieces of artwork to commemorate the ancient artwork of Dunhuang Caves.
The artwork featured flying "apsaras" or spirits along with sacred deer from the Caves of the Thousand Buddhas, or Mogao Cave, in the Chinese city of Dunhuang.
After issuing "King Dear" and "Flying Heaven" #NFTs of Dunhuang frescoes, the world cultural heritage, based on #Antchain, @Alipay of China's Alibaba Group, the 2nd largest internet company in China, will open another NFT sale of a popular cartoon tomorrow. This is huge.#NFT pic.twitter.com/vbmpyC1zCw

— Tokencan Exchange (@Tokencan) June 23, 2021
Each NFT is limited to 8,000 copies and was issued on AntChain, a private blockchain started by Alipay's parent company Ant Group.
Valued at $200 billion, Ant Group is one of the largest financial companies in the world. The firm is also a leader when it comes to research work in the blockchain space. According to available data, Ant Group has filed the highest number of blockchain-based patents between 2017 and 2020.
Now the company has entered the fast-growing NFT market. Over the last year, NFTs have exploded in popularity. Many digital artists, celebrities, musicians and athletes have launched digital collectibles in the form of NFTs celebrate their work with fans.
Explosive Growth in Non-Fungible Tokens
NFTs represent ownership of unique digital collectibles by recording them on a public blockchain like Ethereum. Since most NFTs today are minted on Ethereum, they are traded with ETH, the native cryptocurrency of the blockchain.
This puts Ethereum-backed NFTs in direct contradiction with Chinese restrictions on cryptocurrency trading and crypto-based fundraising. Unlike blockchains like Bitcoin or Ethereum, private blockchains grant a single entity authority over the entire network.
Because of their highly centralized nature, private blockchains do not involve the use of any cryptocurrency. For instance, Alipay sold each of its NFT for 9.9 Renminbi (RMB), plus 10 Alipay credits.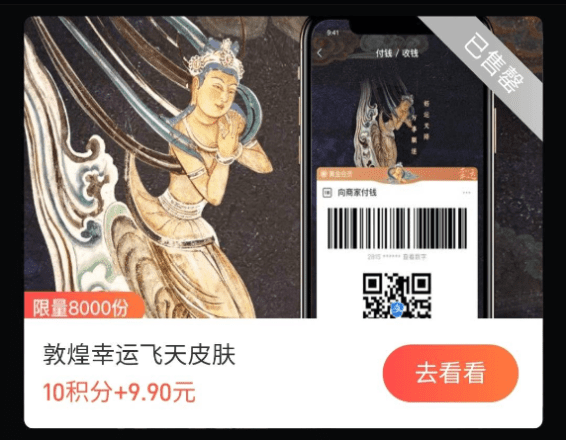 At the same time, using private blockchains to issue NFTs may raise concerns over their provenance and real value. However, these concerns didn't stop Alipay's Dunhuang-based NFTs from selling out within 24 hours of release.
The team behind AntChain also recently signed a five-year partnership with The Union of European Football Associations (UEFA) to use the blockchain in football. For instance, the Top Scorer trophy for EURO 2020 uses AntChain to permanently honor the player's stats.
AntChain says its blockchain service has been deployed across over 50 businesses, in areas like supply chain management, finance, banking, and cross-border payments.