Civic Partnership Puts Business ID On Blockchain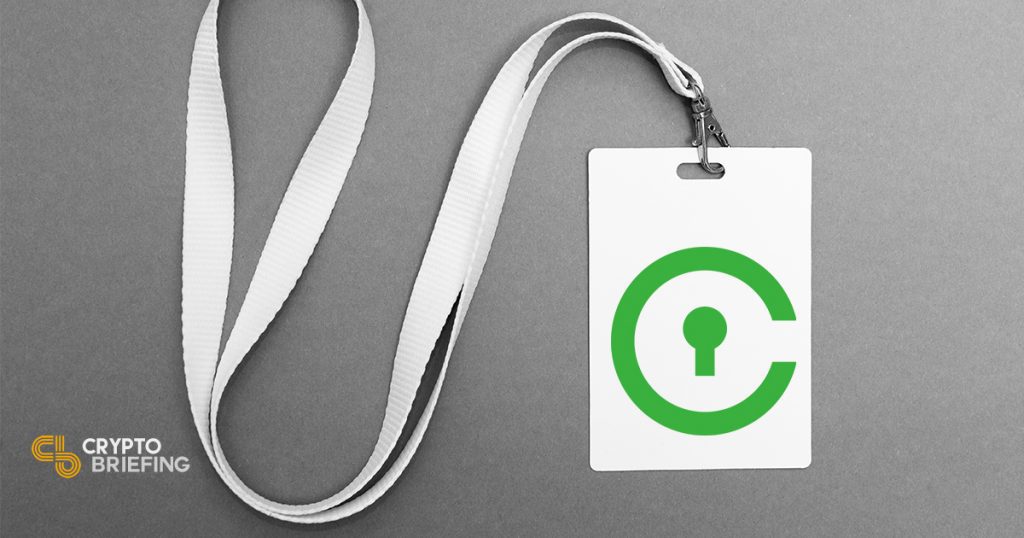 Corporate America is adopting blockchain technology everywhere, as evidenced most recently by a partnership between industrial giant Johnson Controls and a blockchain startup. The Fortune-500 company, based in Milwaukee, will incorporate the Civic app into the company's access management system. That means that tens of thousands of visitors to Johnson Controls buildings will gain exposure to the blockchain and protect their identities via the Civic app in a giant leap for decentralization.
It's a deal that has been in the works for the past year, and it will be deployed in Q1 2019 at which time "the first visitors will be able to use their Civic Apps to prove their identity in Johnson Controls buildings," Crypto Briefing has learned. A further expansion is planned for mid-2019.
No doubt they have worked through the details over this time, such as how to educate visitors outside of the blockchain community about the app. A Civic spokesperson says the company will focus on "the building reception area, where visitors need to sign in. If visitors have not downloaded the app, we will guide them through the process, making sure they get verified and get to their meeting on time."
The partnership is kind of a big deal, yet you wouldn't know it by looking at the Civic (CVC) price, which is down by approximately 5% today on CryptoCompare. That's because altcoins continue to follow the bitcoin price instead of on their own positive developments, like being selected by a $30 billion company in revenue as the flagship technology for identity verification.
Mechanics of the Partnership Unveiled
The integration is a product of Civic's Secure ID Platform (SIP) and Software House's C-Cure 9000 Security and Event Management Systems. By integrating Civic's technology, Johnson Controls is giving visitors the opportunity to protect their privacy and save time by not having to dig into their wallets for a driver's license or another form of ID to gain access to the premises.
Instead, they can skip the line and prove their identity at a kiosk, by scanning a QR code with the KYC-fueled Civic app on a mobile device. The app will provide access to a trio of Johnson Controls New York customer buildings, where the number of monthly visitors tops 20,000.
Civic Co-founder and CEO Vinny Lingham stated in a press release:
Today, we all carry various items to identify ourselves, from government-issued IDs to fobs that grant us building access. By integrating the Civic App, anyone who needs to visit a C-CURE 9000 secured building will have the opportunity to identify themselves with their Civic App.
These individuals will now have their personal data "stored locally" and secured by the blockchain where Civic secures personal data by biometrics. Johnson Controls Director of Cloud Services George Martinez stated:
The ability to digitally identify the people coming in and out of C-CURE 9000 secured buildings, without needing to store excess personal information, offers incredible compliance and security benefits. We're looking forward to integrating Civic as a part of our access management technology and to offering solutions that help our customers and the guests that use and visit their facilities.
The potential for Civic and the blockchain is huge considering that the Fortune 500 company boasts customers across more than 150 countries and 120,000 employees who are dedicated to "intelligent buildings." And while Johnson Controls may be the biggest partnership yet, it's not Civic's only deal, as they also count Anheuser-Busch InBev, Brave Browser, Rivetz, Telefonica, and wikiHow as partners as well.
The Civic spokesperson explained:
"Civic-enabled access management solutions could be adopted in many different ways. Think about checking into an airport, conference, or hotel with your Civic App or using it to get into a bar or a concert hall. You simply need to scan a QR code with the Civic App to prove your identity, and now, that the Johnson Controls use case is live we expect to hear more access management to be a focus moving forward."
It could catch on like wildfire for other industries, but for now, you'll still need to wait in the airport security line.
The author is not invested in any digital currencies mentioned in this article but does hold investments in cryptocurrencies.