Irony: Coinbase Pushes Binance Launchpad Project MATIC To New Heights
Interest by both Binance and Coinbase suggests this under-the-radar project may have been a steal.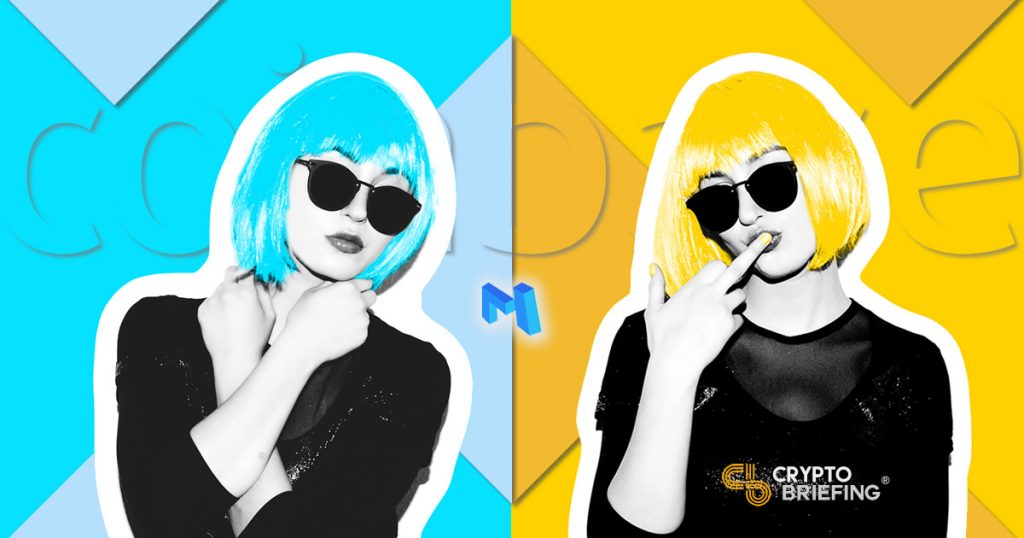 Scalability is one of the biggest issues in cryptocurrency, and several leading blockchains are throttled at a handful of transactions per second. High-throughput networks like EOS, which can process 4,000 payments every second, have been able to capitalize – to the tune of a few billion dollars – on the sector's unmet demand for fast and cheap transactions.
This has often been to the detriment of Ethereum, which has experienced a significant outflow of dApps and developers in the past year. Of the fifty most popular dApps, only a handful run on the ETH network.
But that might be about to change. Coinbase and Binance, two of the biggest names in cryptocurrency, have both placed solid bets on the Matic Network: a new layer-two payments protocol for fast, scalable transactions between Ethereum-based dApps.
As Jaynti Kanani, Matic Network CEO, announced earlier today in an official blog post, Coinbase Ventures has become an investor in the project's seed round – purchasing tokens at $0.00079 each. Matic's wallet will also integrate a new plug-in with the Coinbase wallet, allowing users to trade and transfer tokens seamlessly with one of the most popular wallets. Matic will also add USDC as a featured stablecoin.
Kanani wrote: "This investment is aligned with our goals to achieve adoption through better usability alongside scalability and will help us realize our vision to achieve scale for decentralized applications."
---
The Matic Network IEO
Matic uses Plasma-based sidechains for scalable and secure transactions, allowing users to create faster dApps and improving the overall user experience. Although currently only operational on Ethereum, the team have said they will be looking to expand to other platforms sometime in the future.
The Matic wallet, designed as a mobile app and currently undergoing testing, will allow users to easily connect and transact on Matic-based dApps.
Last week, Binance Launchpad hosted an IEO for Matic Network. 19% of the total token supply was sold at an individual token price of $0.003, raising more than $5M for the project.
It's not certain if Binance themselves have invested in Matic, as it has done with other projects like TravelbyBit and Trust Wallet. However, the exchange is known for rigorously screening applicant projects to ensure that all offerings are at a mature stage of development, as well as having a clear, viable use-case.
Crypto Briefing approached Binance for comment but had not heard back by press time.
Tokens sold in last week's IEO have not yet been distributed to investors, but the market has risen 66%, to $0.005. Although there is a tendency for Launchpad sales to create short-term spikes in price, the Coinbase investment has pushed MATIC prices still higher.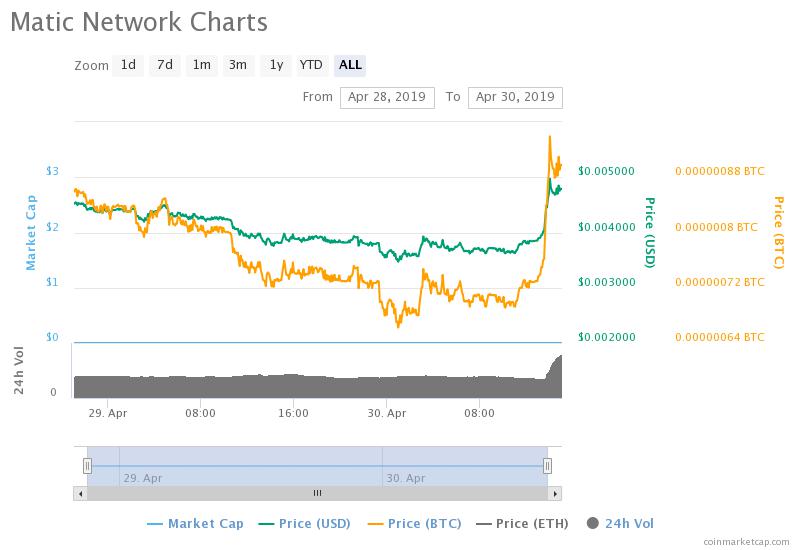 Today's news shows that Coinbase is explicitly interested in supporting Ethereum-based scaling solutions. Although there are still questions over Binance's involvement, the Launchpad sale suggests that the world's leading crypto exchange sees high potential in the Matic project.
Meanwhile, IEO euphoria is on a decline; the Matic Network IEO barely made a splash last week. That may be a loss for retail investors; the involvement of crypto's two largest leviathans could turn this unnoticed tokensale into one of the biggest offerings of the year.