Coinbase Gift Card: An Irrelevant Crypto Distraction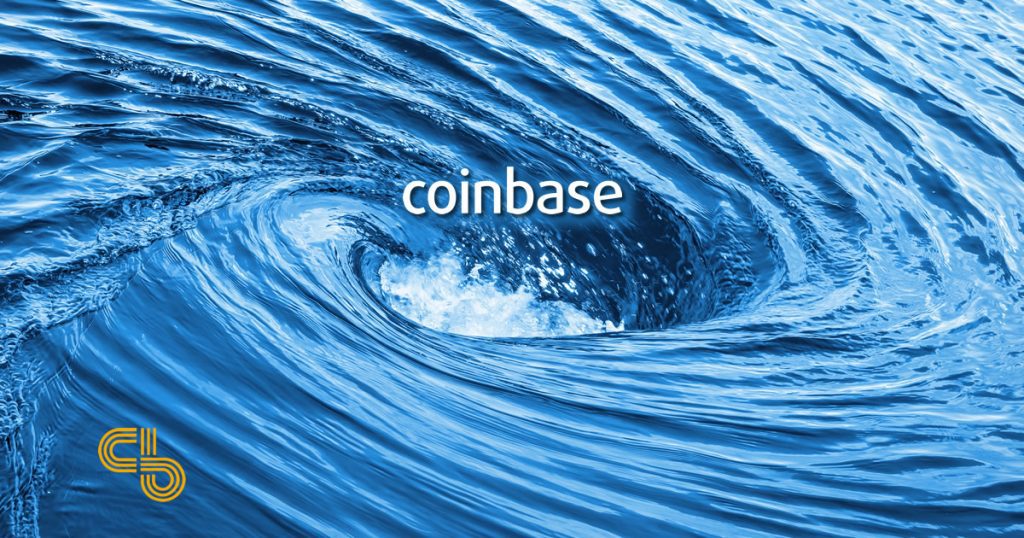 A Coinbase gift card is the next weapon in the exchange's arsenal, as it announced today that it is partnering with the UK online platform, WeGift.
According to a Bloomberg report, Coinbase will integrate its wallet with WeGift, enabling users to purchase over 120 different gift cards, including brands like ASOS, Nike, Google Play, Tesco, and Uber with its listed cryptocurrencies: Bitcoin (BTC), ether (ETH), Litecoin (LTC), Bitcoin Cash (BCH). Although currently restricted to customers in Western Europe and Australia, Coinbase plans to roll-out the service to the rest of the world as soon as it can.
"Making crypto easier to use, trade and spend is a core part of our efforts to improve the customer experience," said the CEO of Coinbase UK in a statement. "With the launch of e-gift cards, customers now have the option to spend their crypto balances, realising its value to buy tangible things or experiences."
---
The Coinbase Gift Card Gimmick: Recentralization At Work
Uber is a popular tool to get around with, and ASOS is a convenient place to buy trendy clothes, but both are middlemen. Their business model works by linking suppliers to potential buyers and compensating themselves with a hefty slice of the profits.
In the United States, Uber takes a 20% commission from each fare and charges a booking and service fee on top; drivers are self-employed and responsible for supplying and maintaining their own vehicles as well as paying for the petrol. By transferring the annoying overheads onto the drivers, Uber managed to rake in $2.6bn in the first quarter of 2018 (and only managed to lose $312M, excluding the sale of its Southeast Asian and Russian business).
There have been multiple attempts over the past five years for large companies to incorporate cryptocurrency into their business structure. One of the most high profile was the travel booking website Expedia which started accepting Bitcoin for flights and hotels in 2014.
Expedia takes commission for linking holidaymakers up with hoteliers and airlines, like Uber, it is essentially a middleman. Pre-blockchain, going through websites such as these was the only viable model available. Someone, or some company, had to be responsible for the network, it couldn't be shared between all parties.
However, an important feature about blockchain is it cuts out Uber-esque middlemen. Buyers and sellers can link up independently on a decentralized network. As the database is shared between all those involved, there is no singular administrative party that either maintains or owns the network. Not having to recompense a third party helps keep administrative costs to a minimum.
Cryptocurrency isn't fully decentralized yet. There are companies that with significant influence in the sector. CoinMarketCap is one of the most visited websites on the internet and Coinbase had well over 13m users at the end of last year; when it announced it was listing Ethereum Classic (ETC), the coin's total value increased by $300m.
It's important to remember that Expedia quietly dropped its Bitcoin payment option just last month, citing a sustained lack of interest. To some extent a vindication, using crypto to purchase Uber-rides or ASOS clothes is essentially funding third parties that will become surplus to requirement. If blockchain enables buyers and sellers to link up directly, what use are the old companies who do so for a fee? A Coinbase gift card is basically irrelevant.
The news today means that you can now pay for an Uber ride using Bitcoin, or get the weekly shopping in with Litecoin. But this is nothing more than a gimmick, cynical in design and intention. Bread and circuses. Instead of paying into the same old model, cryptocurrency holders should use their assets to fund projects that embody decentralization.
After all, that's what cryptocurrency is all about.
The author is invested in BTC and ETH, which are mentioned in this article.