Coinbase Custody Lists DeFi Project BarnBridge
BarnBridge has been added to Coinbase Custody. Institutional investors can now deposit and withdraw BarnBridge's BOND token on the platform.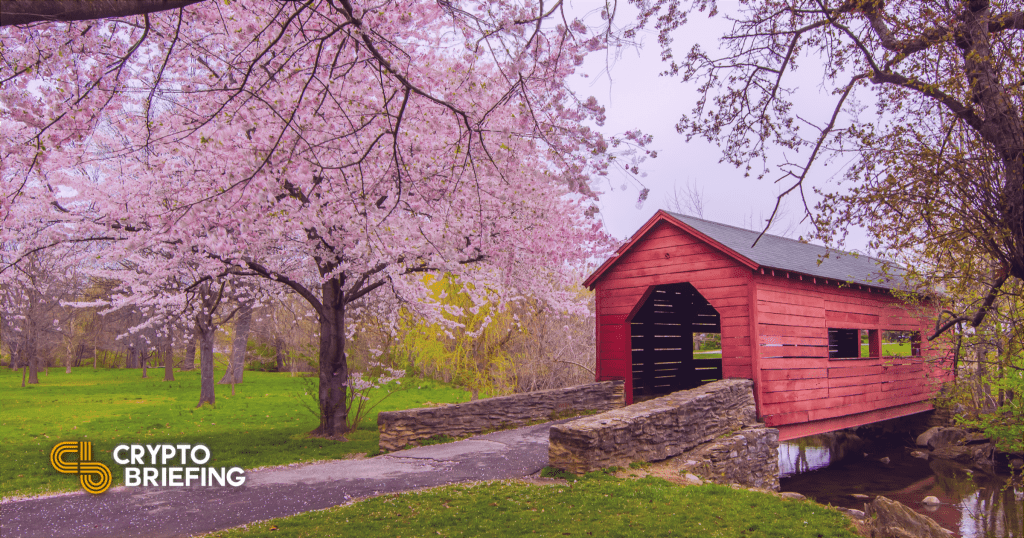 Coinbase Custody has enabled deposits and withdrawals for BarnBridge's BOND token. As of late, Coinbase Custody has been adding DeFi tokens on their platform at a rapid pace.
Coinbase Custody Now Supports BarnBridge
BarnBridge is the latest DeFi project to be added to Coinbase's custodian service, becoming the first project listing in 2021.
Coinbase Custody offers institutional investors the ability to store their crypto assets safely and securely. The service already supports many of the "DeFi bluechip" tokens such as AAVE, SNX, YFI, UNI, and more.
BarnBridge focuses on splitting crypto risks into buckets (tranches), so that market participants can invest in various products or assets depending on their risk profiles. On Jan. 8, 2021, the BarnBridge team revealed their roadmap for 2021. Their staking feature is set to go live sometime in February.
Coinbase Custody has been adding support for DeFi projects rapidly. On Dec. 3, 2020, they added support for CRV, REN, wBTC, and tBTC. On Dec. 23, 2020, they added support for Injective Protocol's INJ token.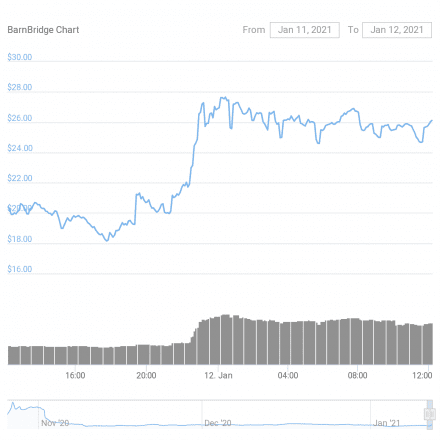 Since its addition to the platform, BarnBridge has seen a spike in the price of its native BOND token. At press time, the token was trading at $26.12, up 27.7%.
Disclaimer: One or more members of Crypto Briefing's management team owns INJ. The company (Decentral Media Inc.) owns INJ.