Coinbase Announces Crypto-Powered Visa Debit Card For UK Customers
Instant conversions could make spending Bitcoin as easy as swiping a card.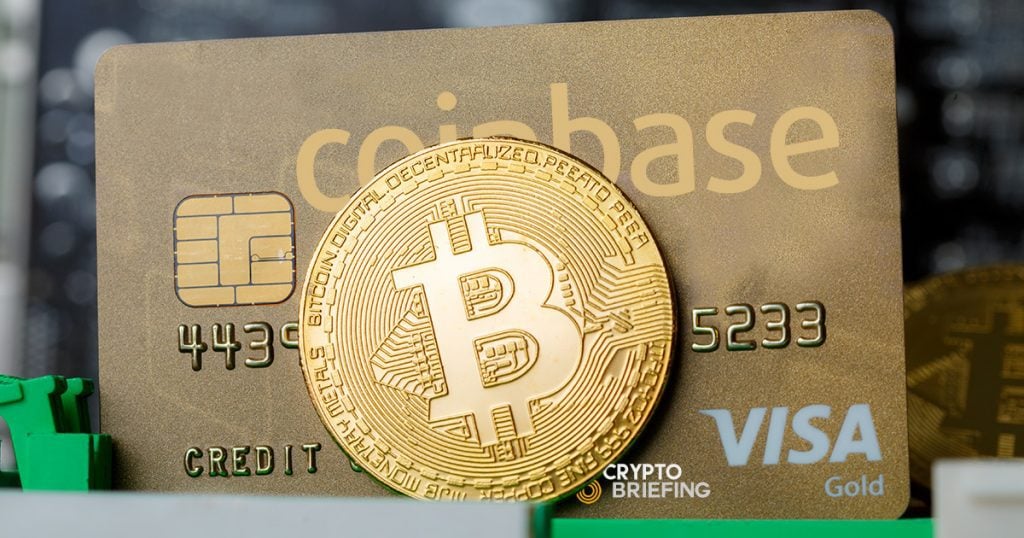 Coinbase has announced new debit cards, allowing users to spend Bitcoin, XRP, Litecoin, and Ether directly from the users' Coinbase account. The new "Coinbase Card," to debut in the United Kingdom, will allow holders to spend their favorite cryptocurrencies "as effortlessly as the money in their bank."
According to an announcement on the Coinbase blog, the new debit card allows users to spend any digital asset which Coinbase currently supports. Working in conjunction with the Coinbase app, users will also be able to fund their cards as well as view instant receipts, transaction summaries, and spending categories through the app.
The card allows customers to spend their crypto "in millions of locations around the world, making payments through contactless, Chip and PIN, as well as cash withdrawals from ATMs," said Coinbase UK CEO Zeeshan Feroz, in the announcement. "When customers use their Coinbase Card, we instantly convert crypto to fiat currency, such as GBP, which is used to complete the purchase."
Currently, the Coinbase Card will only be available in the UK. However, following a successful launch, the exchange will look to expand its services across the continent. The exchange is offering a special promotion, which will waive the card issuance fee (approx. $6.48) for the first 1000 customers.
Like many crypto businesses in 2019, Coinbase is riding market momentum to roll out new services or expand existing ones. Currently the largest crypto exchange in the U.S., Coinbase continues to extend its global outreach, and enable greater functionality for incoming users. The latest offering, and other recent platform updates bring the exchange's role in the U.S. ever closer to that of a crypto bank.