CoinGecko Can Now Tell You Which Bitcoin Exchanges Are the Most Secure
CoinGecko is set to improve its Trust Score algorithm that measures the security of cryptocurrency exchanges.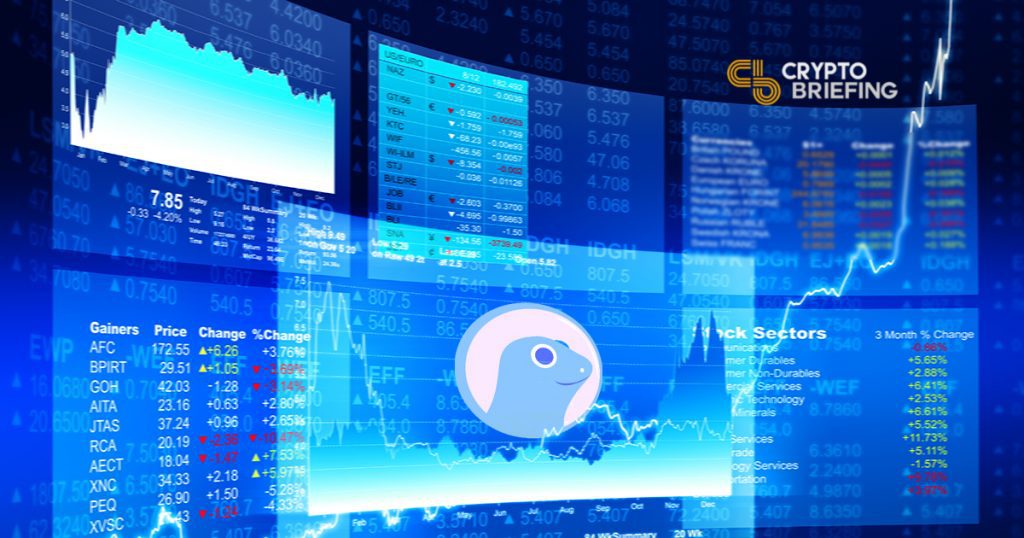 Key Takeaways
CoinGecko will improve its exchange security rankings.
The data agregator will partner with Hacken to rank exchanges by how secure they are.
CoinGecko was the first to rank exchanges for security.
CoinGecko, the world's leading independent cryptocurrency data aggregator, has pioneered another initiative with the latest update of its Trust Score algorithm by incorporating Hacken's CyberSecurity Score.
CoinGecko's Exchange Rankings to Improve
The new algorithm update improves the robustness of the exchange ranking algorithm on CoinGecko to have a more holistic overview of cryptocurrency exchanges.
With centralized cryptocurrency exchanges holding millions of dollars of user funds, they are prime targets for sophisticated hackers.
Exchanges' proactive measures to ensure their cybersecurity practices are using the best methods to reduce vulnerabilities are vital for the health of the ecosystem. With this new integration, CoinGecko intends to highlight the efficacy of these exact measures.
As CoinGecko CEO TM Lee said:
"We are excited to be partnering with Hacken to get data on cryptocurrency exchanges cybersecurity practices. With Hacken's expert help in evaluating exchanges' cybersecurity practices, we hope to bring awareness on the urgent need to improve cybersecurity and protect user funds through the abolition of unsafe cybersecurity practices."
Measuring Trust Scores
Hacken's Cybersecurity Score (CSS) measures the ability of an exchange to maintain a secure operating environment for both the platform and its users.
Exchanges are evaluated every month from 1 – 10 through a combination of server & user security, bug bounty for crowdsourced preventive measures, as well as historical hack cases. Cybersecurity now has a 20% weight in CoinGecko's Trust Score algorithm.
On the partnership announcement, Hacken CEO Dyma Budorin said:
"Cryptocurrency exchanges are the most complex and advanced financial platforms. They are pioneers and main targets of the growing black hat hackers community. We are proud to align forces with CoinGecko to raise awareness of cybersecurity practices when selecting where to trade crypto assets."
The crypto industry struggles with the issue of wash-trading and falsified volumes among cryptocurrency exchanges. CoinGecko's Trust Score combats this by determining an exchange's real liquidity by measuring liquidity, trading activity, web traffic, the scale of operations, technical expertise, and more.
Building on the success of its two earlier iterations, CoinGecko's partnership with Estonia-based Hacken is another step forward in improving transparency in the crypto space.