CoinGecko: Exchange Hacks Are Increasingly Sophisticated
Decentralized exchanges are becoming more popular.
A new report by cryptocurrency aggregator site CoinGecko suggests exchange hacks have become increasingly sophisticated in the first half of 2019. The report also noted these vulnerabilities could be addressed by developing decentralized trading platforms.
The report, which was published today, said that the exchange market has "grown significantly" in the past two years. Until the end of 2017, CoinGecko only tracked the thirty largest exchanges. But a concerted effort in the past eighteen months has seen the number of platforms, monitored by CoinGecko, ramp up to nearly three-hundred.
But just as the industry expands, so too have exchange hacks become "increasingly sophisticated". The report found an estimated $83M in digital assets was stolen by hackers from exchanges throughout H1 2019. That includes the Binance hack back in early May – the sixth largest exchange hack of all time – when more than $40M worth of Bitcoin (BTC) was stolen from its servers.
It also includes the Cryptopia – an exchange which has subsequently closed – and Bithumb hacks, where thieves made off with $16M and $13M respectively. In all, CoinGecko estimates more than $1.3bn has now been stolen from exchanges.
"Due to the increase in demand for a more secure trading platform, decentralized exchanges have risen in popularity as a way to combat the risks of centralized exchanges," reads a CoinGecko statement, accompanying the report.
As a result, there are now more than forty live DEXs, with an approximate market share of 11.5%, according to CoinGecko. Binance DEX, which launched in April this year, already has an average 24h trading volume of $5.2M.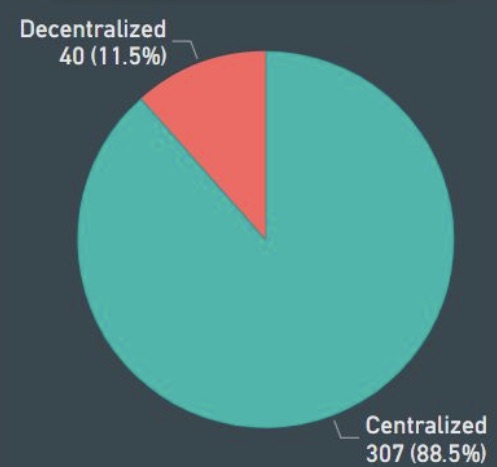 But it's not all bad. The report also highlighted that the number of active Lightning Network nodes has doubled to nearly 4,600 since January, with a surge of new nodes coming at the beginning of the year. The amount of Bitcoin held in the network has also increased by 87%, with a slight drop in June, when BTC surpassed $13,000.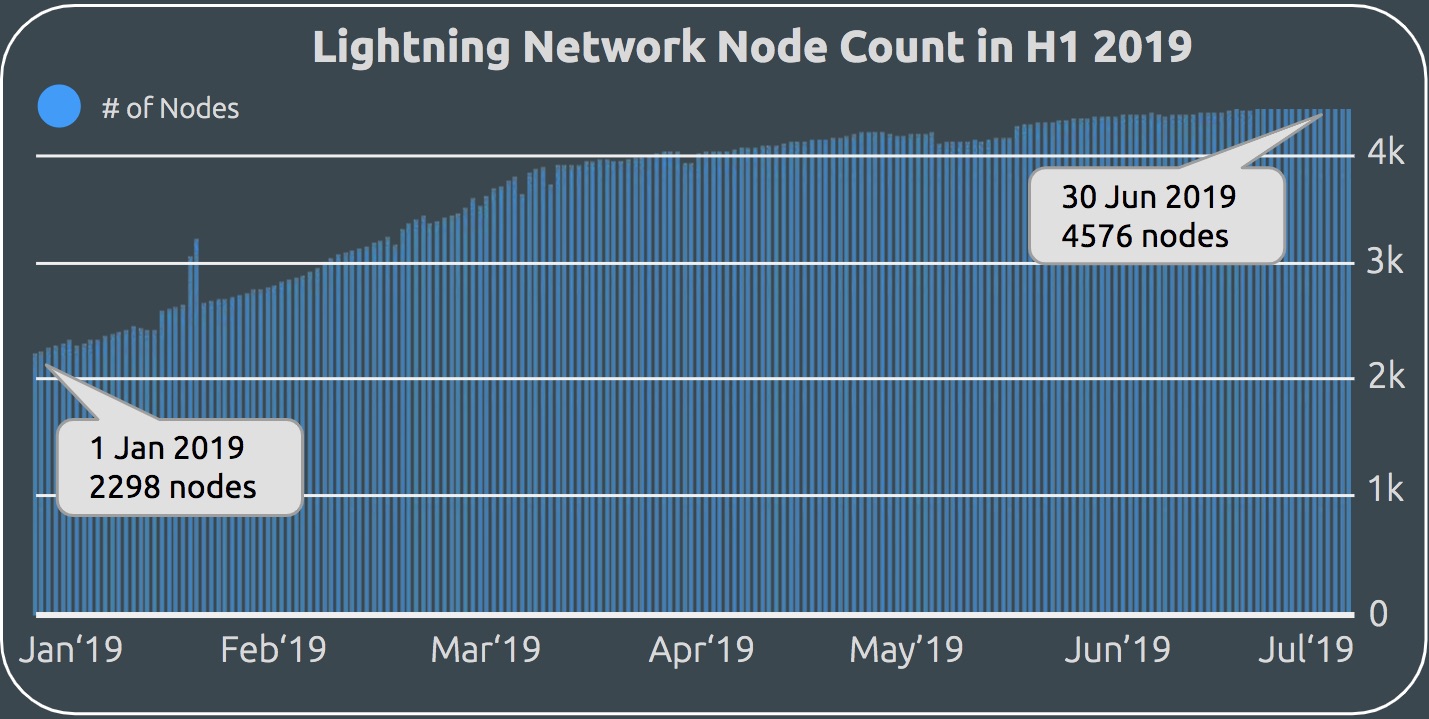 Despite the pullback in recent days, Bobby Ong, CoinGecko's co-founder, optimistically concluded that, "crypto summer is undeniably upon us as we see the industry enter the mainstream consciousness again, in part due to Facebook's recent announcement of Libra."
Cryptocurrencies received mainstream attention when Facebook unveiled its new Libra coin. That has had a very positive effect on the market and maybe the catalyst for more investors entering the space.