If CoinGecko Is the Top Independent Data Aggregator, Does Crypto Care?
Despite crypto's ideological attempts to right the wrongs of the tech and financial world, many in the community are still hooked on old habits. For CoinMarketCap, this is perhaps the platform's greatest advantage.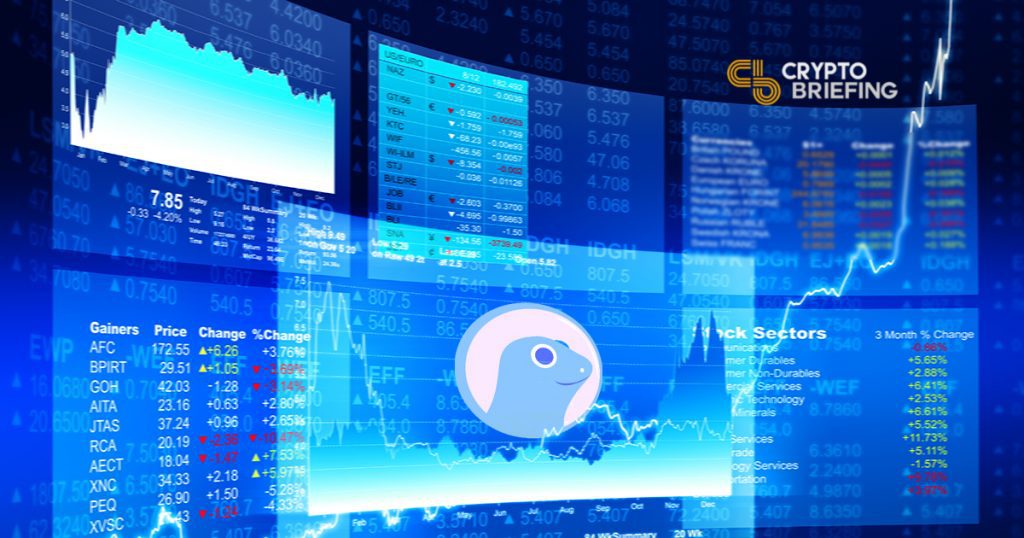 Key Takeaways
Binance's acquisition of CoinMarketCap sparked debates across the cryptosphere as to both platforms' intentions.
Meanwhile, competitors to CMC, like CoinGecko, are enjoying a nice uptick in engagement as users look for alternatives.
After such a long time at top, however, making the switch to a new data platform may be too great a moat.
After Binance confirmed the acquisition of CoinMarketCap (CMC) for an undisclosed sum, CoinGecko, an alternative data platform, became the top, independent crypto analytics site. But in a space with such a short attention span, will the Malaysia-based competitor be able to make a lasting impression?
CoinGecko Becomes Top Independent Data Firm
When rumors emerged on Tuesday that Binance would acquire CoinMarketCap, the crypto community fell into a panic.
The primary concern for many was that data on CMC would be compromised. The exchange would allegedly be incentivized to promote their native token, or even something much more sinister. It is still too early to confirm any of these claims, however.
Meanwhile, CoinGecko, an alternative crypto data company, began reporting an uptick in user activity. "We are definitely seeing some reactions going on in the cryptosphere," said TM Lee, co-founder of CoinGecko. "People are suggesting CoinGecko as the go-to site that is independent and impartial."
Bobby Ong, the other co-founder of CoinGecko, confirmed that the platform has seen strong growth of its Twitter following and engagement. He added that the crypto community has been outspoken in its support of "the top independent data aggregator."
Founded in 2014, CoinGecko runs a very similar business to that of CMC plus a handful of different data feeds. For one, users on CoinGecko can quickly reference developer activity for a given coin.
They have also just released a book, "How To DeFi," which offers a broad introduction of the decentralized finance movement. Lee told Crypto Briefing that users could continue to expect such offerings as the team "emphasizes further on education."
Last year the team rolled out a product called "Trust Score," too. This service helps users better measure exchange liquidity and cut through the wash trading issues that have been so common on CMC's platform. CoinGecko was the first data aggregator to do this, according to Ong.
Still, the site's most significant advantage, at least for many in the crypto community, is none of the above.
Taylor Monahan, the founder and CEO of MyCrypto, told Crypto Briefing that "there is now a huge opening to promote oneself as 'the independent aggregator'" following the Binance acquisition. Other data platforms, like Ryan Selkis' Messari, have identified this opening as well.
https://twitter.com/twobitidiot/status/1245189336427102208?s=20
But even the clearest business opportunity can fall short if users don't make the switch. After seven dominant years as the industry's so-called "landing page," CMC has established a deep moat.
"People's memories are short, and habits are built-in, so whether the overarching concern about what Binance will do with CoinMarketCap will actually lead to long-term, true market capture is yet to be seen," Monahan told Crypto Briefing.
Indeed, for a sector whose primary ethos is to overhaul all of finance and disrupt Big Tech, old habits die hard. That being said, the market is still wide open for capture.
Monahan explained that because the market has been in a two-year downtrend, traffic across the sector has likely taken a hit. "For that reason, I would say anyone is positioned to take a dominating spot in the market simply because the level of growth experienced in a crypto upswing is 1000x or 1Mx, not 2x or 5x," she said.
Moving forward, little will change for CoinGecko. Lee said:
"Our objective remains laser focus, and given the decentralized nature of the cryptocurrency industry, we think our independence puts us in a good position to continue striving towards building the best, most transparent, and most comprehensive data aggregator in the world."
Though Ong anticipates "a medium to long-term improvement," he'll not only be fighting a flat Bitcoin price, but also brand awareness and user habits.
Still, there are hopes to attract new users looking to dip their toes in crypto for the first time.