Confirmed: Binance Acquires CoinMarketCap for Undisclosed Sum
Binance's CEO, Changpeng "CZ" Zhao, and interim CEO of CoinMarketCap, Carylyne Chan, have confirmed the exchange's acquisition of the data platform.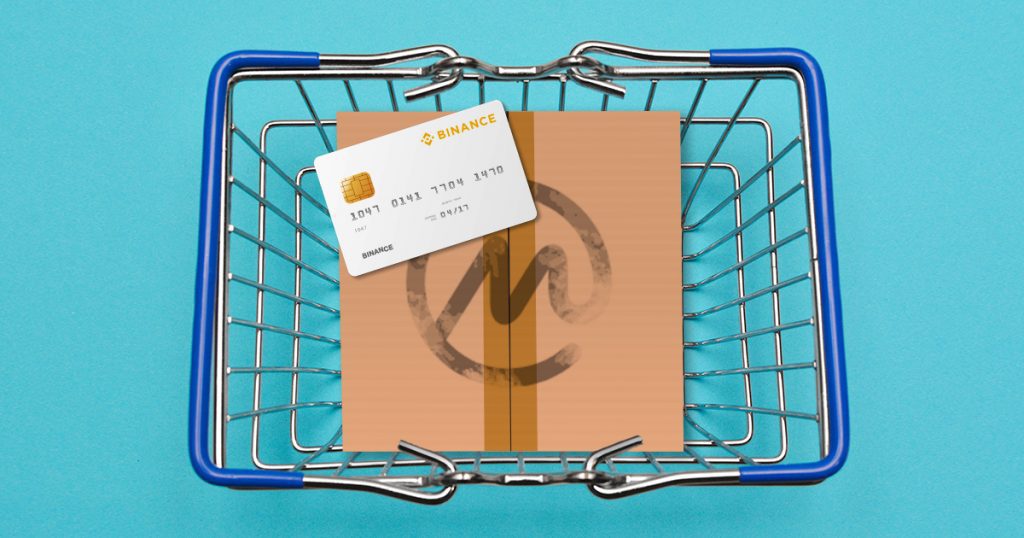 Key Takeaways
Despite a rumored price tag of $400 million, both parties could not affirm the cost of the sale.
Both businesses will continue to operate independently, pursuing a user-specific focus on products and services.
The crypto community is skeptical that that deal won't result in overreach of Binance.
Today, the largest crypto exchange, Binance, announced its acquisition of the most popular crypto data aggregation platform, CoinMarketCap (CMC). The deal will see the cash-rich exchange aid CMC financially, and it will also provide insight into how to grow the platform, according to both parties.
Binance Acquires CoinMarketCap
Although The Block published estimates that Binance purchased CoinMarketCap (CMC) for $400 million, the CEO of Binance, Chanpeng "CZ" Zhao, could not affirm or deny the sum in an interview with Crypto Briefing.
"I cannot speak on the details of the deal," said CZ. "But The Block doesn't post super accurate information."
The Binance chief did, however, confirm that the acquisition will indeed be going through. The reasons for the purchase are multi-fold.
In the first, CZ and Carylyne Chan, the Chief Strategy Officer of CMC, said that both companies are "strongly aligned" around serving end-users.
Chan will step into the role of interim CEO after CMC's founder, Brandon Chez, announced his departure from the business. He will be spending time with his family after leading the firm since 2013. In a press release shared with Crypto Briefing, Chez said:
"I believe that of all the teams in the space that could acquire CoinMarketCap, Binance is one of the very best options. They are a team that have shown, time and again, that they care about their users and will do the best for them, even in the most challenging of times."
Over the last seven years, the analytics site has seen a fair share of controversy following the listing of various questionable crypto projects in 2017 and skewed liquidity for certain exchanges.
Despite these mistrials, the site has continued to earn significant user traffic.
As of February 2020, CMC recorded 37.09 million visits, and its nearest competitors, CryptoCompare and CoinGecko, reported 3.18 million and 8.33 million, respectively. On this point, CZ reminded that if Binance wants to capture any of this traffic via advertising, "there will be no special treatment."
good times https://t.co/Co0pLVFT08

— nic carter (@nic__carter) March 31, 2020
Much of this has been achieved with limited resources and a small number of employees, said Chan. "We're roughly a 30-person team spread around the world," she said. "Part of this acquisition will also be to gain insight into how we can continue growing."
Both parties added that there would be no overreach between the two businesses. "It is in Binance's best interests to make sure that users continue to trust CMC," said CZ. "This acquisition is a very long-term play. CMC can still grow and bring value to our portfolio."
This insight indicates that the acquisition indeed included the sale of CMC stock.
Binance employs 900 people globally and looks to continue its growth via this latest acquisition. CZ said that moving forward, the exchange will be looking at incorporating more data akin to that which is found on CMC.
"We want to focus on content, rankings, news, and price alerts," he said. "CMC makes up a big part of the content side, while Binance will continue to focus on trading."
For new users entering the crypto space, CMC will likely be the first site they land on.
Though the site has rolled out more advanced tools like a derivatives tracker and an improved liquidity metric, it has historically attracted retail investors looking to merely check token prices.
And following the latest delisting of FTX's leveraged tokens, Binance may be looking to attract a similar demographic.
"Many retail investors want to hold tokens and wait until they go up in price. This doesn't work with the leverage tokens. Even when we explained to users with pop-ups, they still didn't understand. So, even though the coins had a very high trading volume and generated good income for Binance, we delisted them to protect users," CZ told Crypto Briefing.
CMC will also be doubling-down on educating a new base of crypto users. "We want to offer more guides and services that teach people things like, 'how to buy crypto,'" said Chan.
Addressing Controversy and Curbing Overreach
The primary concern for many in the crypto community has been that of overreach between the two companies.
https://twitter.com/twobitidiot/status/1245189336427102208?s=20
Some have speculated that CMC will give Binance's native token, BNB, favorable treatment. Others have suggested that the exchange will be at a competitive advantage thanks to the close access to upstream crypto data.
"Just detecting exchanges who are winning market share earlier [equals a] win (if Binance adjusts their decisions based on that info," Taylor Monahan, CEO of MyCrypto.com, tweeted. "CMC data puts [CZ] ahead of everyone."
To this, CZ told Crypto Briefing that all of the data on CMC is already public, suggesting that it will be at no advantage to other exchanges. Chan confirmed that there is no "secret data" held at CMC either. The validity of these statements is difficult to verify, however.
Skeptics in the crypto space can only hope that the business ambitions of both companies will align with serving high-quality, transparent data about the ecosystem. Only time will whether these hopes were misplaced.