CoinShares Aims For IPO, But London Regulators Cause Second Thoughts
"On second thought, let's not go to the London Stock Exchange. 'Tis a silly place."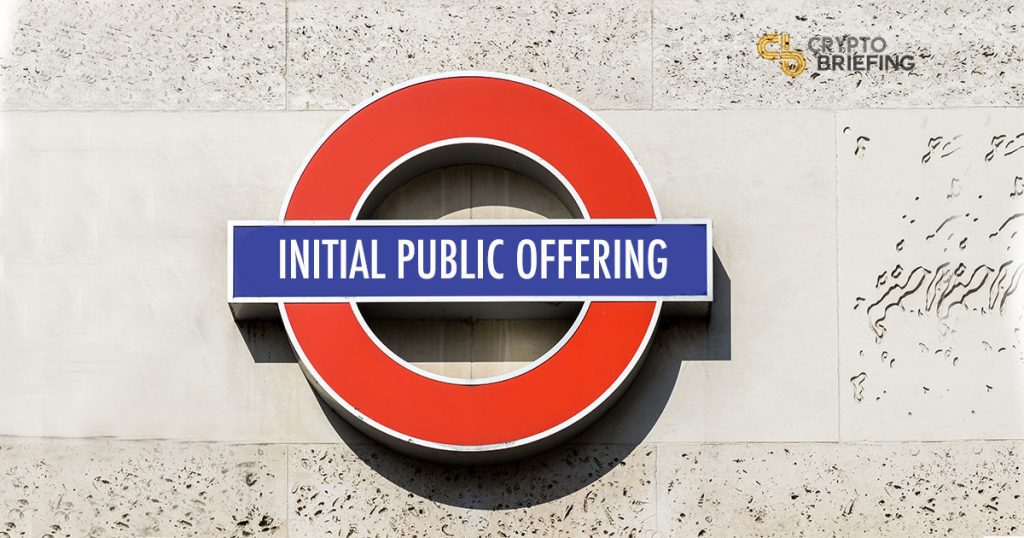 CoinShares is preparing for an initial public offering, but a chilly regulatory climate means that the London-based asset management firm may have to list its shares elsewhere.
Daniel Masters, CoinShares' Executive Chairman, has revealed some of the company's plans to Crypto Briefing, including the appointment of a new Chief Operations Officer. Richard Nash, former Director at Cairn Financial Advisors, assumed the role to begin preparations for the offering.
"We are at least eight months to a year away," confirmed an official spokesperson. At current projections, the offering could take place sometime at the end of 2020, Masters says. Crypto Briefing understands that the company has also given serious consideration to an STO.
With its headquarters a stone's throw away from the London Stock Exchange (LSE), CoinShares initially considered holding its IPO in London. But moves by the UK's financial watchdog have put that on ice.
In July, the FCA proposed a total ban on cryptocurrency derivatives, arguing that retail investors are unable to make informed decisions on such complex products. If the proposal is enacted, foreign providers will be unable to operate in the UK, and the ban may even extend to local companies selling overseas.
CoinShares, which currently offers cryptocurrency ETPs through its Swedish subsidiary XBT Provider, has vocally opposed the proposal. The company spearheaded a campaign to encourage industry advocates to participate in the Consultation period, which ended earlier this week.
"It is a potential blocker over the course of the next year for us in the UK," Masters explained. The proposed ban would impact roughly 20% of CoinShares' existing client base, as well as the company's revenue. "They're basically going to put a wall around UK retail."
By itself, the proposed ban might not be enough to dissuade CoinShares from a London listing. But the company worries that regulators might deny their application for a public offering, on the grounds that their stock could provide retail investors with indirect exposure to digital assets.
"If the FCA deems crypto to be such an inappropriate investment," explained Masters, then they might also "resist the actual listing, or deny the listing on the basis that it's just another way retail investors can be harmed by getting themselves involved in crypto."
To avoid reputational risk, the company is seriously considering a move elsewhere, should the regulatory environment change. "We've already been invited to list in at least two jurisdictions, one in the United States and one in Sweden," said Masters.
Now that the Consultation period has concluded, the FCA will soon be making a final decision. CoinShares wouldn't be the first cryptocurrency company to go public on the LSE, which also hosted the $32M IPO for mining company Argo Blockchain last year.
Following complaints of poor liquidity, Shore Capital decided to scrap its listing on Aim Market in September.
The loss of CoinShares, with a possible billion dollars under management, comes at a time when London is struggling to stay relevant. Losing a lucrative crypto IPO could be a big blow to a city that is now attempting to burnish its fintech credentials.