Community Bailouts in DeFi: Restoring the DAI Peg
After Maker voted to reduce stability fees and integrate USDC, the DeFi community is now proposing further solutions to help save the beloved stablecoin.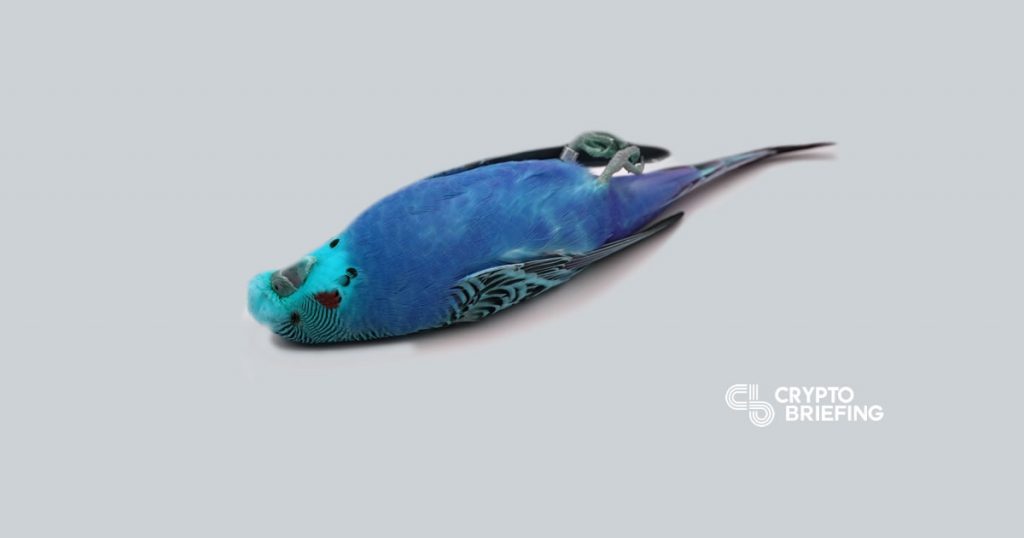 A lack of Maker borrowers minting DAI to sell on the open market for a profit is causing the stablecoin to overshoot its peg.
Various initiatives are underway to bring the DAI peg price closer to $1, including unique experiments from the community.
DeFi Users Ignore Maker Incentives
MakerDAO's stablecoin has lost its peg with the US dollar after mass liquidations caused the network to run undercapitalized.
DAI has since been trading erratically, fluctuating between $1.02 and $1.03 with one sudden spike to $1.20, when the drop in Ether's price triggered many liquidations.
The DAI peg reached a second high of $1.08 on Mar. 16, according to CoinGecko.
In a bid to bring the price of DAI back to equilibrium, Maker token holders voted to reduce the stability fee for minting DAI from 8% to 4%.
Maker hoped that reducing the stability would act as an incentive for new borrowers to mint DAI and sell it in the market, thus reducing the price for the stablecoin.
However, over this period, the net result of Maker Vault activity was a burn of 2.66 million DAI, which was unexpected. This data suggests that users were returning their borrowed DAI at a higher rate than ETH was being locked up on Maker.
To create DAI, users must lock up Ether in Maker Vaults. If a deposit of one ETH yields 66 DAI, when users return that 66 DAI to unlock their one ETH, that 66 DAI is burnt.
On Mar. 17, after Maker voted to add USDC as collateral, however, more DAI was minted than burnt by a margin of 1.646 million DAI. This integration has helped to recover the peg.
Community Launches Operation #SaveDAI
After integrating USDC collateral and reducing stability fees, the community slowly moved into action to help their favorite stablecoin.
Maker has already recorded $1.73 million USDC locked in vaults, and 138 vaults opened — its highest level since early Dec. 2019.
Source: DuneAnalytics
The DeFi community has also developed some alternatives to save DAI.
Andre Cronje, the developer behind iEarn Finance, has built a contract that mints DAI for USDC with 5x leverage and then shorts DAI with a target price of $1. The logic behind this is to trap USDC capital and force the price of DAI down through community shorting.
Several DeFi personalities, including Stani Kulechov of Aave, have urged users to sell DAI and hold other stablecoins instead.
Important for all Dai holders. If you care about the peg and DeFi, jump into USDC/USDT/TUSD right now to flood the market temporarily with Dai. Please share this.

— stani.eth (👻,🌿) (@StaniKulechov) March 16, 2020
Kulechov and others intend to rally DAI holders to bring the price of DAI down and create liquidity for the struggling stablecoin.
Disclosure: Andre Cronje is an equity-holder in Crypto Briefing.