Congress Could See Stablecoin Bill by End of March
Multiple competing bills could be introduced to Congress in the coming weeks.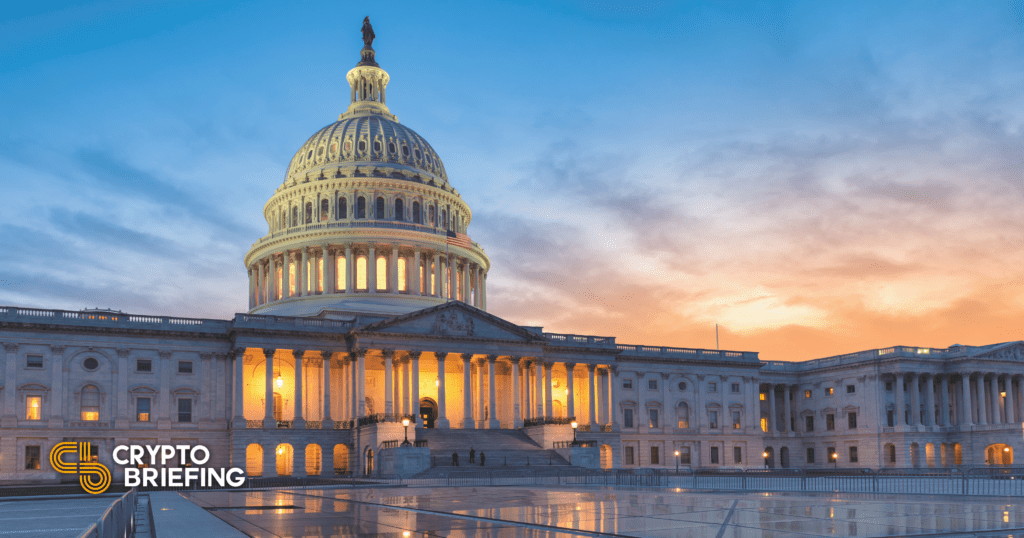 Key Takeaways
Competing bills concerning the regulation of stablecoins and their reserves could be introduced in Congress this month.
Representative Josh Gottheimer produced an earlier draft of the bill, similarly aimed at regulating reserves, this February.
The aim of the bill is related to the President's Working Group on Financial Markets (PWG) and past Tether controversies.
A bill regulating stablecoins within the U.S. could be introduced as early as this month, according to a report from Blockworks.
Bills Could Be Introduced This Month
An anonymous source has reportedly told Blockworks that competing versions of a U.S. stablecoin regulation bill could be introduced by the end of this month.
U.S. Representative Josh Gottheimer produced an early draft of the bill in February. That draft proposed a "qualified" definition that would apply to stablecoins issued by banks and other institutions.
The aim of the bill seems to be related to a report on stablecoins from the President's Working Group on Financial Markets (PWG). Among other things, that workgroup suggested that stablecoin issuers should be regulated by the Federal Deposit Insurance Corporation (FDIC), just as banks are currently regulated.
Though there is reportedly some disagreement over the guidance contained within the bills, it is said that the bills' content will generally concern stablecoin reserves.
Bill Could Avoid Tether-Like Problems
Currently, stablecoins can be issued by any institution or group with very little regulatory oversight from the United States.
Tether, which issues the USDT stablecoin, has been scrutinized harshly by regulators. In Oct. 2021, Tether was fined by the CFTC for misrepresenting its reserves. Tether and its sister company Bitfinex were targeted by the New York Attorney General's office in 2019 for allegedly covering up missing funds.
Ron Hammond of the Blockchain Association told Blockworks that the upcoming bill likely aims to "prevent another situation like Tether" by requiring audits of stablecoins issuers and by clarifying which assets can be used in stablecoin reserves.
The bill could also pave the way for the development of a central bank digital currency (CBDC) elsewhere in the U.S. government. The Federal Reserve produced a CBDC report in January.
Disclosure: At the time of writing, the author of this piece owned BTC, ETH, and other cryptocurrencies.