Asset Management Is One of Blockchain's Biggest Disruption Potentials According to ConsenSys
Asset tokenization could revive innovation in the financial sector.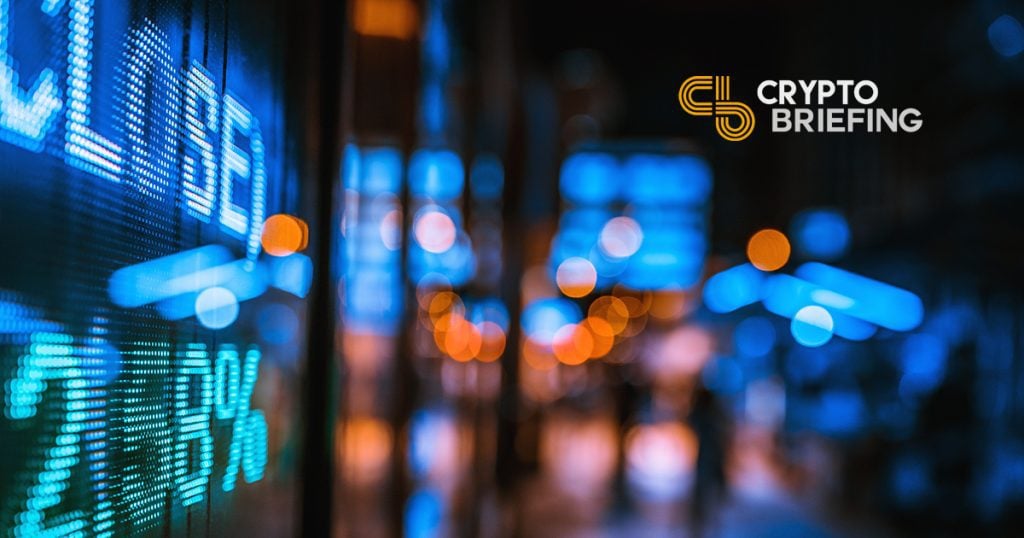 ConsenSys has published the first in a series of reports examining the role that blockchain will play in the evolution of the asset management sector. While remaining bullish on the revolutionary possibilities, the ConsenSys report cautions that the industry itself needs to transform if its to realize the full benefits.
Can tokenization help revive a shrinking sector?
The ConsenSys report highlights that the asset management sector is undergoing a prolonged phase of change — even before blockchain technology enters the equation. There has been an industry-wide shift from active to passive investing along with increased pressure to reduce fees. These changes have resulted in a period of consolidation with one senior industry executive predicting the market could shrink by a third over then next five years.
The ConsenSys report argues that this creates an environment ripe for disruption by tokenization. Using digital representations of assets, asset managers could introduce new revenue streams by creating secondary markets for traditionally illiquid markets, access new customers by lowering barriers to entry and reduce transaction costs through automatic settlement by smart contracts.
The report points to a case study involving Mata Capital, a management firm for real estate investment funds. Earlier this year, the company partnered with ConsenSys in tokenizing shares of a capital company that owns real estate using the Ethereum blockchain. The new platform is being used to fund a real estate project in Paris worth €26 million ($28.7 million,) making it the largest tokenized operation in Europe.
Custodianship has no place for DeFi?
The ConsenSys report outlines several areas where blockchain could add value in custodianship. BNP Paribas has already been operating in this space since 2017 with a platform designed to provide greater access and transparency to corporate events. Publicly listed companies use them to make changes to their underlying securities. ConsenSys is now moving into this space aggregating security reference data into an Ethereum-based platform called Truset.
Interestingly, the section of the ConsenSys report covering the custody of digital assets only focuses on the kind of centralized solutions provided by the likes of Coinbase Custody, as well as debating the merits of hot vs. Cold storage. It doesn't present the idea of decentralized custody services at all.
This could mean that the idea of decentralized custody on a public blockchain like Ethereum would invoke risk-induced shudders among financial institutions. ConsenSys likely wishes to avoid this when positioning itself as a potential partner for asset managers.
Fund administration is ripe for disruption
The back-end activities involved in managing a fund, such as KYC and compliance reporting, face the biggest risk from automation compared to any other in the asset management sector, according to FT.
The report points to FundsDLT as the leader in this space. The company offers a multi-module platform that manages different fund administration tasks such as onboarding, net asset value calculations, reporting and trader/order processing.
ConsenSys concludes the report by highlighting the need for collaboration and partnerships across the asset management sector, cautioning that the full benefits will only emerge once parties start to pool resources.
The full report is available here.