ConstitutionDAO Loses Sotheby's Auction
Despite raising over $47 million to bid on the document, the DAO fell short of winning.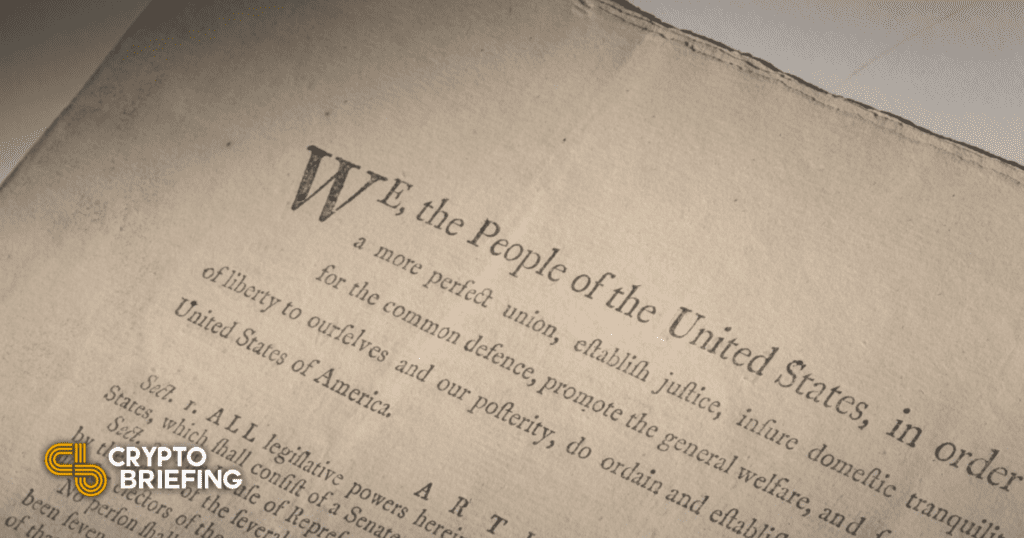 Key Takeaways
ConstitutionDAO failed to win an original copy of the U.S. Constitution at auction tonight.
The document eventually sold for just over $43 million.
At the time of writing, the winning bidder is not known.
Tonight, an original copy of The U.S. Constitution was sold at auction at Sotheby's in New York City for $43,173,000. ConstitutionDAO, which raised over $47 million to bid on the document, was not the winner.
ConstitutionDAO Loses Bid
ConstitutionDAO has confirmed that it did not win tonight's auction of an original copy of the U.S. Constitution, despite raising over $47 million to attempt to do so. While the DAO had enough funds to cover the cost at its eventual selling price, it would have needed sufficient funds in reserves to insure, transport, and store the historic document, which it could not guarantee past a certain price point.
The bidding started at $10 million. In seconds it went up to $14 million. From there, a bid went straight to $30 million. A bidding war ensued between two parties, all the way up to $41 million. After fees, the lot sold for $43.173 million. Sotheby's estimate for the lot had been $15-$20 million.
The decentralized autonomous organization (DAO) raised over 11,600 ETH—worth about $47 million—specifically for the purpose of bidding on the document. There were 17,437 different donors with an average contribution of roughly $206. While contributors would not have received fractionalized ownership of the document, they would have been awarded governance tokens with which they could have voted on where the document might end up.
The copy sold tonight is one of only 13 that have survived since the original 500 were "issued for submission to the Continental Congress and for the use of the delegates to the Constitutional Convention."
The document is changing hands for the first time since it was last won at auction at Sotheby's in 1988 by the late S. Howard Goldman, whose widow, Dorothy Goldman, has kept the document since his death. This was a one-lot auction dedicated solely to the Constitution, the longest continuing government charter in the world.
This is not the first time crypto natives have been involved in major auctions and auction houses. Earlier this month, Beeple sold his 'HUMAN ONE' sculpture, a 7-foot-tall NFT-paired astronaut, at Christie's for just shy of $29 million. In March, he sold his "Everydays: The First 5,000 Days" NFT for $69 million—paid for with 42,329 ETH, which would have been worth over $169 million at today's prices.
Disclosure: At the time of writing, the author of this feature held ETH and several other cryptocurrencies.