Cross-Chain Liquidity a Major Movement in DeFi
Advancements in on-chain trading will improve decentralization and efficiency for decentralized finance.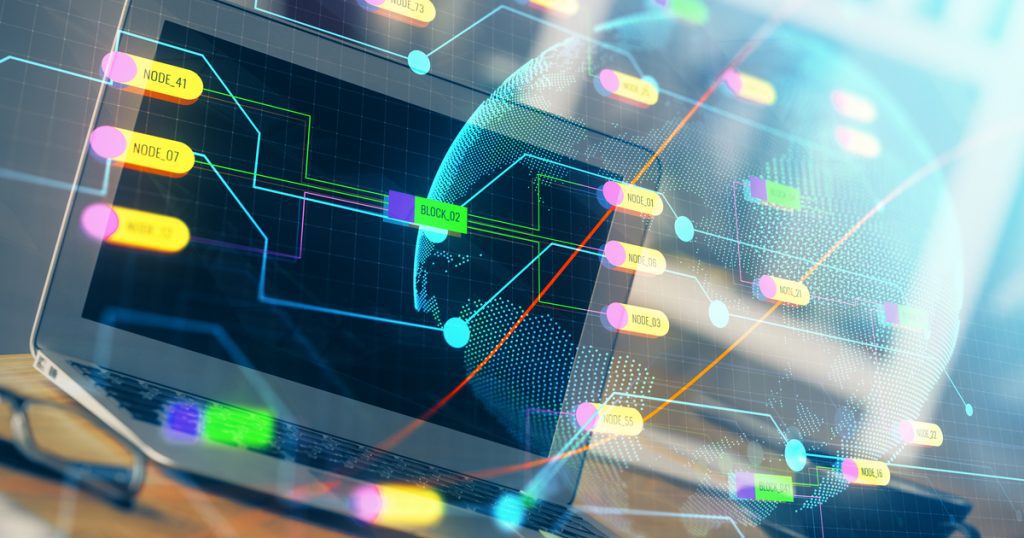 To answer the problem of slow adoption, an increasing number of companies have put their focus on bringing cross-chain liquidity to DeFi. Ren Protocol and Provable Things are two notable companies developing these advancements.
Last month, Ren Protocol introduced its cross-chain interoperability tool RenVM, while pBTC, an interoperability token aimed to bring Bitcoin's liquidity to the Ethereum network, was launched today by Provable Things.
One Coin Across All Blockchains
While there are currently over 5,000 different cryptocurrencies on the market, most of them are confined to their own ecosystems and operate separated from each other. Operating within a developed, but ultimately closed infrastructure represents a major obstacle for thousands of upcoming cryptocurrencies—both in terms of profits and adoption.
The lack of interoperability on the market has been around as long as the market itself but has increased in importance with the rise of DeFi. Back in December, Paolo Ardoino, the CEO of cryptocurrency exchange Bitfinex, said that cross-chain value transfers are the most critical issue the crypto sector will be facing in 2020.
Ardoino noted that while projects such as Cosmos and Polkadot were building "bridges" to other blockchains, their ultimate goal is to create liquidity on their own network. He told CryptoBriefing:
"My preferred solution is symmetric rather than asymmetric. Agnostic in a way that is not bound to a specific blockchain."
Several agnostic blockchain bridges have recently launched and aim to solve the very problem Ardoino laid out.
Bitcoin's Liquidity to Ethereum
Provable Things, the blockchain company formerly known as Oraclize, has just launched their pTokens on the Ethereum mainnet. The first token to hit the Ethereum blockchain will be pBTC, an ERC-777 token compatible with the ERC-20 standard that represents Bitcoin on the Ethereum network, the company said in an announcement.
With more than $1 billion currently locked in various DeFi dApps, the company believes that cross-chain liquidity is a burning issue that needs to be solved. Its pBTC token aims to unleash Bitcoin's huge liquidity—an average of $40 billion has been traded daily in the past 30 days—into Ethereum's decentralized market. This, the company said, will boost the overall growth of the ecosystem.
"pTokens are the first tool to enable DeFi composability for any and every blockchain and token," Provable Things explained.
The tokens utilize a simple approach to allow coins to flow freely between blockchains. The Bitcoin to Ethereum bridge features two light clients, one for the native blockchain and one for the host blockchain, a P2SH (pay to script hash) Bitcoin address, and an Ethereum ERC-777 smart contract.
As the tokens are minted and redeemed automatically, users are able to enter and exit the market continuously, participating in a process that creates frictionless liquidity for decentralized exchanges (DEXs), dApps, and their users.
Provable Things isn't the only company working on cross-chain liquidity. Ren, an interoperable liquidity protocol for DeFi, has developed the "Ren Virtual Machine." The company's native virtual machine is leveraged to bring assets such as Bitcoin, Bitcoin Cash, and Zcash to decentralized finance by enabling users to send real Bitcoin to an Ethereum-based contract.
The company is taking the development of RenVM seriously, establishing an interoperability alliance with companies such as AAve, bZx, iEarn.finance, and Matic Network, among others. Kyber Network, Curve Finance, and Polychain Capital are also just some of the companies that will be operating nodes on the Ren Virtual Machine network, the company said yesterday.
While various cross-chain protocols have been in the works as early as 2018, this year could bring about significant change to the industry.
Disclosure: One of the developers at iEarn is an equity-holder in Crypto Briefing.