Crypto Art Fraud on Rarible Sparks Governance Discussion
Solving for identity is proving difficult for the crypto art scene.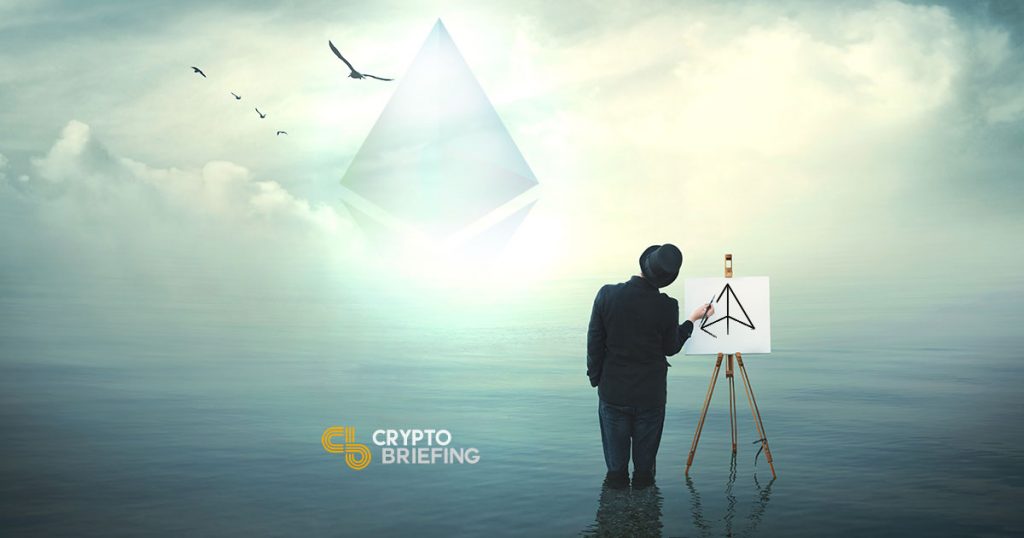 On Feb. 8, artist Karan Singh notified the blockchain-based art platform Rarible that some of his work had been fraudulently listed. Although the issue was quickly resolved, the NFT space has since been debating how to prevent future incidents.
Crypto Art Heist
The primary selling point behind tokenizing works of digital art is that these tokens are visible on a public blockchain. The owner, creator, and points of sale can all be tracked throughout the life of the work.
In many cases, hosting platforms, like Rarible, will mint these tokens using Ethereum. Other competitors in the space include KnownOrigin and SuperRare, for instance.
Once an artist uploads their digital work and the work is converted to a tradeable ERC-721 compliant token, artists can then auction the piece. Buyers take solace in the non-fungibility of the token and trust that they are the true owners of the digital creation.
This is in part what makes the NFT, non-fungible token, space so promising. Blockchain technologies allow artists to reach an audience as wide as the Internet while preserving their work's scarcity.
In the latest debacle, however, this trust may have been breached.
Last Saturday, Karan Singh, a Brooklyn-based digital artist who has also worked with the likes of Apple, reported a fraudulent copy of his work on Rarible.
"This is actually my work," he tweeted, linking to his Instagram account. "And so are all of these. [Take] them down." Another user posing as Singh had sourced the artist's work and then placed them on sale at Rarible, according to Ilya Komolkin, a co-founder of Rarible.
https://twitter.com/madebykaran/status/1226277909272440832?s=20
When asked in an interview with Crypto Briefing how much the thief earned, Komolkin said:
"Not much, in my calculations about $50 [maximum]. [The real] Karan appeared on time."
Once identified, Komolkin quickly banned the impersonator and asked holder to burn all the tokens that they had minted, including those associated with Singh's work.
One buyer, German artist Mario Klingemann, also helped identify the fraud after having purchased the work. Following Singh's announcement, he encouraged other buyers to burn their tokens too.
When something looks too good to be true, the reason might be that it's a fake. Turns out I bought some fake #cryptoart yesterday. Time to burn the token and learn to do my research next time. https://t.co/fESzR4BbTb

— Mario Klingemann 🇺🇦 (@quasimondo) February 9, 2020
The platform ultimately mitigated much of the blowback. Singh's quick response helped keep the fraud under relative wraps and prevented the imposter from making off with any serious money.
Since then, members of the NFT community have posed various solutions to prevent such events from happening again.
1,001 Governance Proposals
"If I would be a thief, I'd download some works from [KnownOrigins], and put them up for sale on SuperRare," said Robert Hoogendoorn in an interview with Crypto Briefing. "No way they will be able to tell. I'd be making money with somebody else's work. That's a problem that needs to be addressed."
Hoogendoorn is the editor of Play to Earn, a newsletter that digs into the ins-and-outs of NFTs and blockchain gaming. He's also the author of a proposed Digital Art Foundation, an open protocol where crypto art platforms like Rarible could corroborate uploaded work.
The idea has yet to manifest in any concrete development, but it has sparked discussion about how to solve crypto art fraud.
He added in an interview that:
"Galleries would work together, monitoring the market, while artists still do their thing. This has nothing to with the work of the artist, but with the way galleries treat art."
In Singh's case, the stakes were relatively low because he caught the fraudster quickly. Unfortunately, it relied on the diligence and fallibility of a human being. If Singh had not arrived when he did, the fraudster could have easily made much more money.
If the digital art market ever grows to the size of the traditional art market, writes Hoogendoorn, such incidents would demand legal action.
Community Director of Counterparty Foundation, Bench, has another, much older idea. For reference, the Counterparty Protocol allows users to build smart contracts on top of the Bitcoin blockchain
When asked how artists can best ensure that platform's are protecting their work, Bench wrote simply, "by not trusting the platform lol," in the RareAF Telegram channel. RareAF is a series of digital art festivals held every year in New York. This year will be its third round.
Instead of hoping that art platforms like Rarible do their due diligence and verify that a user is indeed authentic, Bench recommends hashing the token tied to a particular work of art.
Proposed in 2016, the first implementation was on a Rare Pepe card called "CHYNAPEPE" and leverages the Counterparty Protocol.
Summing up Rare Pepes is beyond the scope of this article. In a phrase, they're digital trading cards that reflect different aspects of on- and off-line culture using frog-like beings as the central medium.
It's weird, sometimes hilarious, and, in this particular case, using cutting-edge crypto technologies.
Once a hash is made of the asset using the Counterparty Protocol, it is then viewable using a Counterparty blockchain explorer. "The Counterparty token system also provides a secure way to transfer ownership, without the use of a trusted third party (unless you consider a decentralized exchange to be a third party) or escrow service," wrote Bench in 2016.
It would also function on any given platform, including Rarible according to Bench. He told Crypto Briefing:
"You could use the concept we publish, [generate] a hash, [and include] that hash in the token details on any platform (as long as they allow you to insert a little 'description' metadata in the platform)."
Still, there are issues with both the cryptographic hash and forming a Digital Art Foundation recommendations. In regards to the first, users still trust that the person creating the hash is doing so in good faith. Rather than solving the problem, it is simply moved further upstream.
In the case of a Digital Art Foundation, it may lead to further centralization according to James Waugh, a co-founder RareAF and community manager at Enigma. "Overall, the downside of governance is unnecessary consolidation of power," said Waugh in an interview. "Token-weighted votes are often plutocratic."
Rarible Comes Full Circle
Buying and selling fraudulent works of tokenized art is, more than anything, a symptom of a much larger issue. Solving for identity in blockchain networks has long been the goal of many a crypto startup.
For their part, Rarible will turn to more traditional identification mechanisms according to Komolkin.
"One of the key features will be verification by social media accounts," he said. "We will reveal [more] ideas in an upcoming Medium post. And some of them will be in the next platform update."
Fortunately, the space still has some time to prevent such incidents. The amount of money sloshing around various digital art platforms pales in comparison to the multi-billion dollar traditional art market.
But as users entering digital art platforms grow by the day, the latest fraud may slow this trend until firmly resolved. It may also ward off established artists like Singh from taking the leap into crypto.