Crypto Assets Slide, Financial Markets Brace for Volatility
Turbulence from traditional markets is spilling into crypto.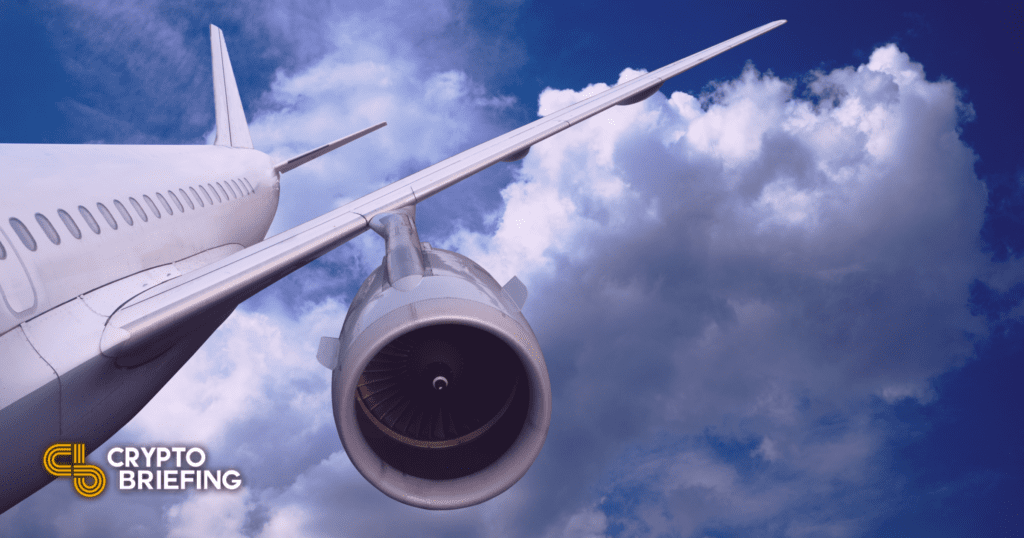 Key Takeaways
Crypto markets fell today, with several Layer 1 coins registering double-digit losses.
Weakness in financial markets appears to have spread to crypto assets.
Bearish catalysts outside of the crypto space may be responsible for the current drawdown.
The crypto market experienced a drawdown Monday, with several Layer 1 chains registering double-digit losses. Bearish sentiment in traditional markets is likely affecting crypto prices.
Crypto Market Drops
It's been a bloody start to the week for both crypto assets and wider financial markets.
Bitcoin fell from its weekend high of $48,817 down to below $45,000, shaving off around 6.6% in the last 24 hours. Ethereum has fared slightly worse, dropping 8.6% in the same period. Traditional markets also appear poised for downward movement, with several indexes such as the S&P 500 and the FTSE 100 opening red.
In the crypto sphere, Layer 1 blockchains, which have recently enjoyed an extended period of bullish momentum, are among the assets that have been hit the hardest. Cardano, the third-largest cryptocurrency by market cap, has fallen over 10% in 24 hours and is currently trading 30% off its all-time high of $3.09 achieved at the start of the month. Solana's SOL token is down 14% today, extending losses of almost 20% over the last week.
Other Layer 1s such as Terra, Avalanche, and Algorand, have also posted double-digit losses reacting to the current weakness in the market.
The total cryptocurrency market cap has also dipped below $2 trillion, confirming a more general downtrend.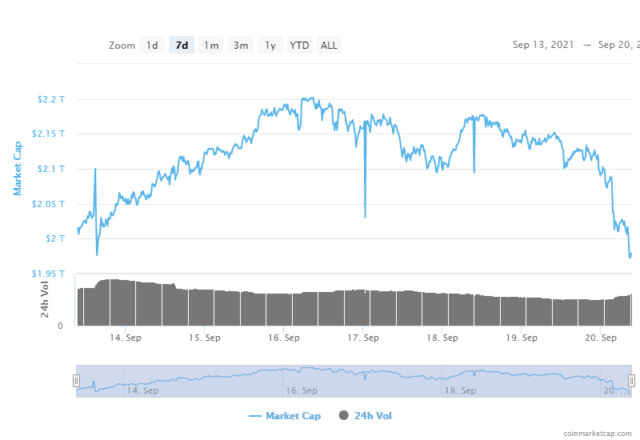 A few assets have emerged unscathed from the pullback, most notably the Cosmos network's ATOM token. ATOM reached a new all-time high of $44.42 this weekend and is still trading up on the daily timeframe.
Bearish catalysts outside of the crypto space may be responsible for the downturn. Evergrande, the second-largest property developer in China, has been unable to pay off the interest on its loans and is facing a possible restructuring. Pundits are dubbing Evergrande's debt woes as China's "Lehman moment," referencing the 2008 financial crisis.
Elsewhere, the U.S. Congress is set to discuss an extension of the debt ceiling this week. A failure to reach a resolution could have dire consequences for financial markets, and as such, many institutions are reducing their risk ahead of the event. Crypto assets are considered high risk due to their extreme volatility and are therefore some of the first to be cut when the markets go risk-off.
Disclaimer: At the time of writing this feature, the author owned BTC, ETH, and several other cryptocurrencies.