Crypto Is Attracting World's "Brightest Minds": Paul Tudor Jones
Paul Tudor Jones says he's long on crypto due to the space's "intellectual capital."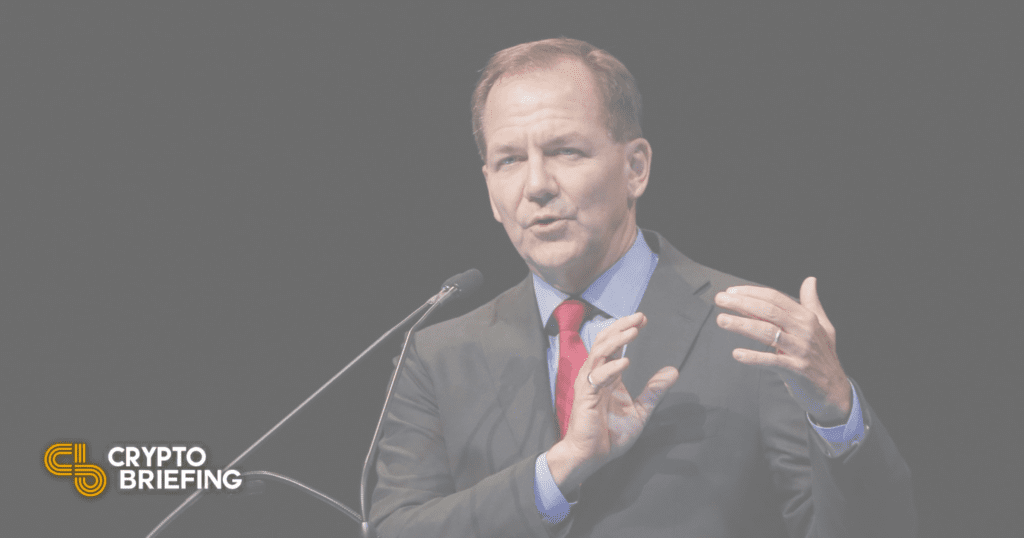 Key Takeaways
Paul Tudor Jones has said that he believes crypto could have a bright future because the space is attracting "the smartest and brightest minds."
He also said that crypto's value proposition as a borderless form of money is part of the reason he has an allocation to the asset class.
Jones was among the first Wall Street titans to publicly declare that Bitcoin could have value as an inflationary hedge during the COVID-19 crisis.
Paul Tudor Jones has previously said that he owns and believes in Bitcoin.
Paul Tudor Jones Backs Crypto Talent
Paul Tudor Jones says he's bullish on crypto because of the quality of talent flocking to the space.
Speaking on CNBC Squawk Box Tuesday, the billionaire investor explained why he believes the digital assets industry could be poised to grow, making specific reference to the people the space is attracting. "If you look at the smartest and brightest minds that are coming out of colleges today, so many of them are going into crypto. So many of them are going into the Internet 3.0," he said. "It's hard not to want to be long crypto because of the intellectual capital."
Jones also said that he sees a "generational divide" between older people and digital natives concerning crypto and Web3, suggesting that those more adept with technology are more likely to thrive in the crypto world. "You and I are both probably on the other side of it… I think we're both scrambling as fast as we can to understand it," he told Squawk Box's Joe Kernen.
Jones also said that he thinks that resistance to crypto from governments and central banks is "the number one thing that's holding it back," explaining that centralized authorities likely have aversions to digital assets because they allow for the borderless exchange of value and therefore undermine the power of state-controlled money.
Jones said that crypto's borderless qualities are "very attractive" and reaffirmed that he has "a modest allocation" that could change in the future. He also discussed the Federal Reserve's plans to fight inflation, saying that crypto could have "a bright future" depending on the Fed's upcoming moves (the U.S. central bank is due to hike interest rates to combat inflation throughout this year). "We could easily be at 2.5% rates in September… the cost of owning crypto, gold, and other inflation hedges will be more significant; it'll be interesting to see if that's enough to quell inflation," he said.
Jones has previously revealed that he owns Bitcoin, but he's better known for his experience in traditional finance markets. He famously predicted the 1987 Black Monday crash, and his successful market calls have netted him a net worth of about $7 billion. He was also one of the first Wall Street veterans to publicly acknowledge Bitcoin's potential during the first wave of Coronavirus in May 2020, pointing to its ability to act as an inflationary hedge amid the Fed's unprecedented money printing in response to the crisis.
Disclosure: At the time of writing, the author of this piece owned ETH and several other cryptocurrencies.