Crypto Community Rejoices as SEC Chairman Steps Down
Cryptocurrency investors criticized Clayton's leadership for its lack of clear regulations.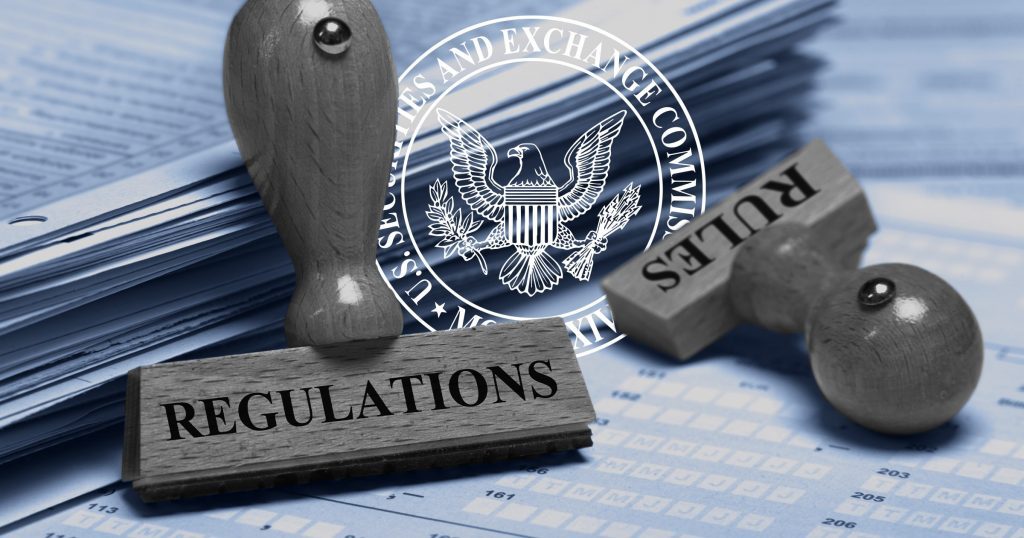 Key Takeaways
SEC Chairman Jay Claton will step down from his position by the end of 2020.
According to experts, Clayton's exit is good news for those looking forward to a Bitcoin ETF.
Jay Clayton, the current chairman of the Securities and Exchange Commission (SEC), announced he will be stepping down from his position by the end of 2020.
During his tenure, Clayton has blocked all proposals for a Bitcoin ETF and waffled on whether tokens like XRP are indeed securities.
Clayton's Role in Crypto Regulation
Clayton took over as SEC's chairman in the middle of the infamous crypto bubble of 2017. During this period, he quickly became the center of attention after telling entrepreneurs that "initial coin offerings – whether they represent offerings of securities or not – can be effective ways for entrepreneurs and others to raise funding."
In the same statement, he also reminded the crypto community that:
"A change in the structure of a securities offering does not change the fundamental point that when a security is being offered, our securities laws must be followed."
He proved his point by leading investigations into ICOs, searching for potential violations of said securities laws. Also during Clayton's tenure, the SEC launched the Strategic Hub for Innovation and Financial Technology (FinHub) to help market stakeholders better understand how these laws functioned in the context of an ICO.
SEC: XRP the Security
Though Clayton was one of the first major regulators to speak on crypto, the community criticized the chairman for his lack of precision.
The failure to make a clear crypto taxonomy law sparked numerous debates around whether cryptocurrencies like XRP are securities. Despite requests from investors to announce a ruling on XRP, Clayton refused to make a formal statement as observed in this video.
Another contention around Clayton's leadership was about the Bitcoin ETF. Under Clayton's chair, the Commission has rejected all proposals so far.
According to experts, Clayton's exit is good news for those looking forward to a Bitcoin ETF.
Just in: SEC Chairman Jay Clayton will be stepping down in December.

This is a huge deal for crypto regulation.

Clayton's successor will ultimately approve or deny a Bitcoin ETF.

Let's hope the new chair understands innovation 🙏

— Yano 🟪 (@JasonYanowitz) November 16, 2020
Overall, the SEC chairman is one of the most critical U.S. positions when it comes to crypto regulation. Clayton's replacement will have a massive impact on the industry regarding ETF approval and further transparency on a broad range of matters for the years to come.