Crypto Community Unites to Halt Controversial Tax Plan
The crypto industry is hoping to persuade the Senate to pass crypto-friendly tax regulations in the infrastructure bill.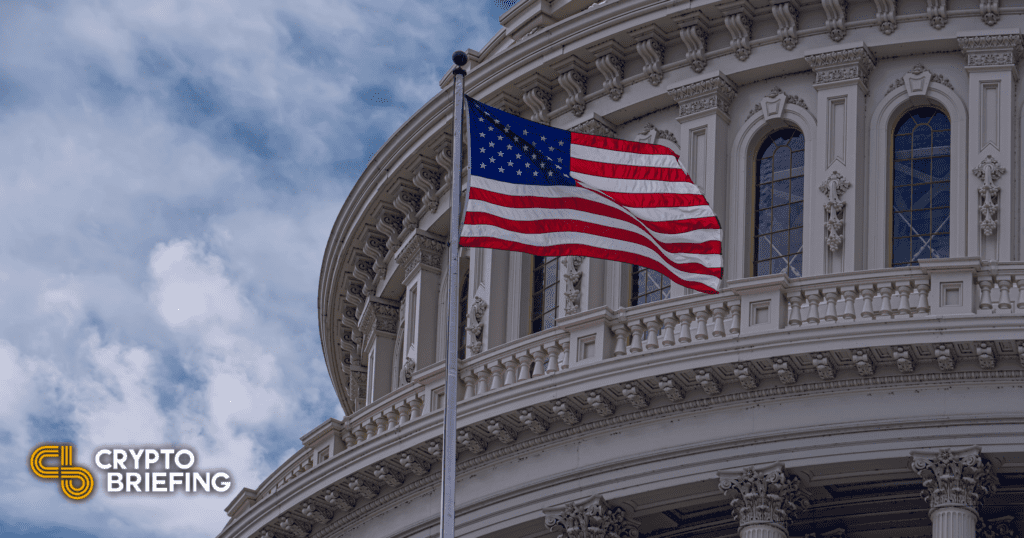 Key Takeaways
Crypto community members are requesting senators to reject the draft to the infrastructure bill that contains the Portman-Warner amendment.
The amendment would only exclude Proof-of-Work miners from stringent tax reporting, while potentially imposing strict regulations on Proof-of-Stake validators and developers.
As the bill moves towards a senate vote, an industry-wide lobbying effort has erupted.
The crypto community has come together to lobby against an amendment within the bipartisan infrastructure bill.
Controversy on US Infrastructure Bill
Crypto enthusiasts are lobbying against the latest amendment to the infrastructure bill.
The bill proposes funding of U.S. infrastructure with over $1 trillion, $28 billion of which is due to come from taxing crypto transactions. To meet this goal, the bill has advocated for more stringent tax reporting norms for the crypto industry.
CEOs of crypto exchanges, crypto founders, advocacy groups, lawyers, and investors are coming together to oppose the draft presented by Senators Rob Portman and Mark Warner, arguing that it could cripple the nascent industry.
The opposition is mostly leveled at the way the provision is worded. In particular, it relates to the Tax Code's definition of a "broker." The definition caused confusion on whether non-custodial players like miners, validators, node operators, wallet providers and developers would be obligated to comply with tax norms.
Portman and Warner, who wrote the original bill draft, added a new amendment Thursday that said that indicated that Proof-of-Work miners would be excluded as brokers. Proof-of-Work is the energy-intensive consensus algorithm used by blockchains such as Bitcoin, where specialized computing hardware is used to solve cryptographic hashes.
However, the definition did not make reference to Proof-of-Stake or developers. Many experts fear that developers for key DeFi projects and validators for Proof-of-Stake blockchains like Ethereum 2.0, Cardano, and Tezos may be affected and face stringent tax reporting rules.
Ethereum 2.0 is due to implement Proof-of-Stake in the future; the blockchain as it is today has become the hub for the emergent DeFi sector. Many fear that overregulation of the network through Portman and Warner's proposal could harm innovation.
Crypto Industry Opposes Amendment
Leading authorities in the space like Jerry Brito, the director of crypto advocacy group Coin Center, and Jake Chervinsky, General Counsel at Compound Labs, have spoken out against the amendment after convincing Senate to amend the bill's wording to focus on those providing a service on behalf of someone else.
Senators Ron Wyden, Pat Toomey, and Cynthia Lummis also proposed a crypto-friendly amendment to the draft Wednesday, though Portman and Warner submitted a rival draft the following day.
Wow. Sen. Warner and Portman are proposing a last minute amendment competing with the Wyden-Lummis-Toomey amendment. It is a disastrous. It only excludes proof-of-work mining. And it does nothing for software devs. Ridiculous!

Here is all it excludes: pic.twitter.com/FA7K6NU2s0

— Jerry Brito (@jerrybrito) August 5, 2021
Chervinsky posted a tweet storm suggesting that "this whole thing was [the] Treasury's idea" hours after reports surfaced that Janet Yellen had urged Senate not to support the more crypto-friendly of the two drafts.
The Wyden-Toomey-Lummis amendment clarifies that a crypto "broker" would not apply to any open-source software developers or validators like miners or stakers across public blockchains, regardless of what consensus algorithm they use.
While many regard the Wyden-Toomey-Lummis as pragmatic for the industry, the White House gave support to the Portman-Warner amendment. It's particularly notable that the Portman-Warner draft would give relief to Proof-of-Work miners even though it is much more energy-intensive than Proof-of-Stake (the Biden Administration has pledged to focus on fighting climate change).
The final voting on the amendments is scheduled to take place Saturday. Once passed, the bill will be presented in the House of Representatives for one final approval. However, according to a Reuters report, senators have been struggling to reach an agreement on various amendments, including the one related to cryptocurrencies.
As the bill moves towards a senate vote, an industry-wide effort has erupted to influence it. With the recent developments, there is a consensus among different stakeholders that they need to lobby the Senate and House Representatives.
Crypto enthusiasts have encouraged the community to reach out to their senators from all states and request them to not vote in favor of the Portman-Warner amendment.
Lummis also urged U.S. residents to contact their senators to raise the concerns. She said:
"We are facing major headwinds on the Wyden-Lummis-Toomey amendment on crypto taxes. Burying financial innovation in red tape & sending devs + miners on info collection wild goose chases for info they don't know is horrible policy."
Charles Hoskinson, CEO of Cardano, suggested that crypto's various communities should set aside their differences, and collectively lobby against the bill. He requested people contact senators and congressmen via phone, email, and social media to express their disapproval with the latest amendment.
Hoskinson further added that the industry should make public lists of politicians who support and oppose the crypto industry.
He said that those who vote in favor of the bill should not receive any support or donations from the industry, while pro-crypto politicians should be supported for their efforts. "We have to create political consequences so they know they can't come and victimize our industry," he said.
How to Contact Your Senator
The widely circulated website fightforthefuture.org is currently running a campaign called "Red Alert: Call The Senate To Save Crypto" urging people to call senators "to vote NO on the Warner-Portman-Sinema amendment and vote YES on the Wyden-Lummis-Toomey amendment." According to the website, U.S. citizens can call 517-200-9518 to reach out to their respective Senators' offices.
There is also an official government link that helps U.S. citizens to find senators based on their zip code.
The U.S. Senate website hosts a PDF document featuring a telephone list of senators. A switchboard operator at U.S. Capitol can also connect callers directly with their Senate office when they contact the phone number (202) 224-3121.
Furthermore, most U.S. senators have social media accounts, and contact details like email addresses, phone numbers, or web contact forms on their own websites.