Crypto Crash May Be The Final Bear Attack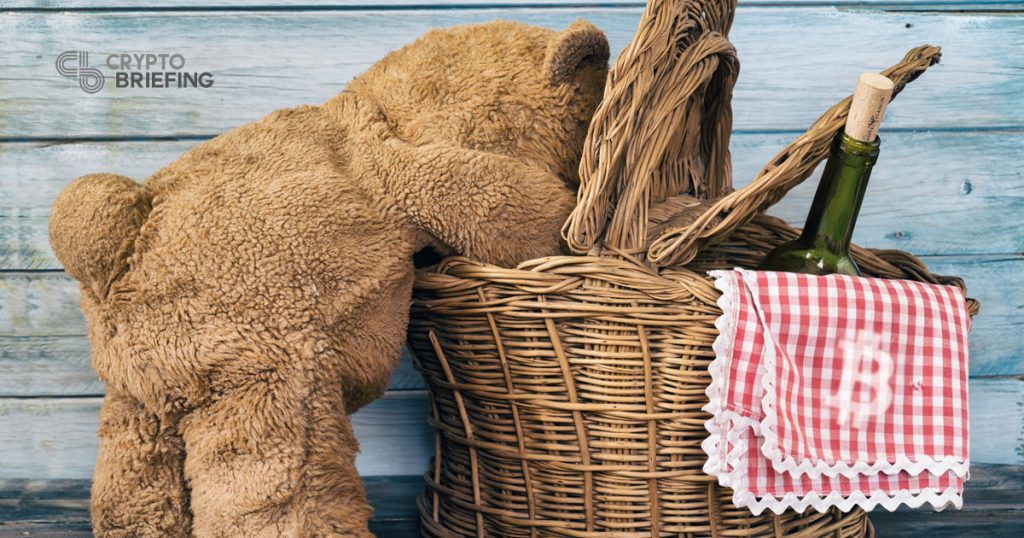 The Great Crypto Crash of November 14th, 2018 will be remembered for one reason: and it's not because it's the day your iPhone finally self-immolated in a Blockfolio-induced panic.
It will be remembered more for the feast of crypto goodies on display at the Bears' Picnic.
Cardano. 94% off.
Tron. 92% off.
NEO. 92%
Top projects at discount prices! Black Friday doorbusters for bankers!
Crypto has entered the bleakest point in the trough, where the bulls have long-since given up on their long positions. There is no price support. There is no emotional support. There is simply despair.
If you bought at the top of the market, you can't possibly sell now – so the liquidity begins to bottom out. As it does so, the sellers who are left become more desperate. They drop their prices further, falling over each other to dump their holdings: and the bears salivate.
A bubble burst, almost a year ago. But a dam broke, today.
Today was the day that the bears have been patiently awaiting. When the pent-up frustration of a year of bad news finally roared over the top in an unstoppable river of panic.
A year in which crypto has lost its value, its reputation, and a good deal of its allure.
We've seen lawmakers and enforcement agencies prevaricate, we've seen scams and frauds, we've seen the blockchain bandwagon suffer the weight of hundreds of projects that had no business pertaining to this technology.
We've see Wall Street financiers denounce Bitcoin while acquiring crypto exchanges. We've seen the acronym 'ETF' become a beacon of light to a raft of investors who don't know what ETF stands for. We've seen narcissistic Twittering fools go supernova, even briefly outshining the assholiness of the Tweeter-in-Chief.
What's left in the rubble?
The same that was there a year ago… but a year more mature. A year more advanced. A year better-prepared.
Think about that.
Now get in there, before the bears eat the whole thing.
The author is invested in digital assets. And intends to stay that way.