Crypto Crime Up 295%, U.S. FTC Complaints Skyrocket
The number of reports filed with the Federal Trade Commission is increasing exponentially.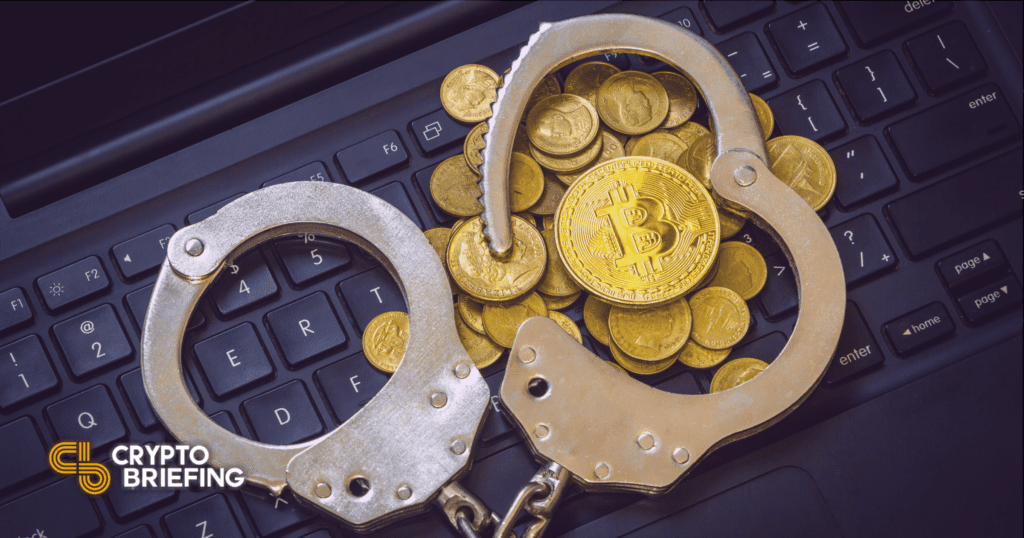 The number of crypto crime victims has been increasing at an alarming in the last five years, with a 295% last year alone. However, the total value lost in crypto-related frauds has decreased since 2019.
Crypto Attracts Cyber Crime
According to a report from analytics firm Crypto Head, Americans reported only 340 cases to the FTC in 2016. The number has been increasing at an average rate of 300% since then.
In 2020, the Federal Trade Commission (FTC) received 82,135 crypto-related fraud complaints.
The three most common complaints were about Initial Coin Offering (ICO), pump-and-dump schemes, and crypto theft.
While the SEC took significant steps after 2017 to curb the ICO frauds, a new trick used by hackers involves the "rug-pull" of DeFi projects.
Bitcoin is the most popular cryptocurrency among criminals. According to the report, BTC-related crimes dominated by over 94% last year; whereas, Ethereum's share was less than 1%. This trend has been consistent for the past five years.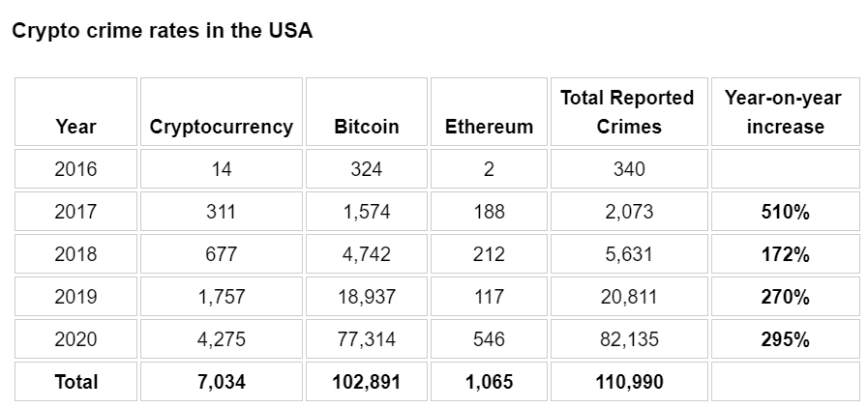 While consumer complaints have gone up, the total value siphoned by hackers is decreasing. According to another report from leading analytics firm Chainalysis in February, the total illicit share of cryptocurrency transactions volume last year was only 0.34%.
In 2020, $10 billion tokens were sent across criminal wallets, half of the volume in 2019.
The expanding scale of the market is certainly attracting bad actors into the mix. However, while the number of crypto crime reports is increasing, their total size is limited. The fraudsters seem to be targetting smaller groups instead of going after exchanges.
The recent $2.3 million Bitcoin recovery by the FBI in the Colonial Pipeline hack is an excellent example of the benefits of transparency in crypto transactions.