Crypto Market Tumbles as Whales Send Bitcoin Below $50,000
Bitcoin has dipped below $50,000 after meeting resistance. Ethereum and other lower cap assets have also retraced.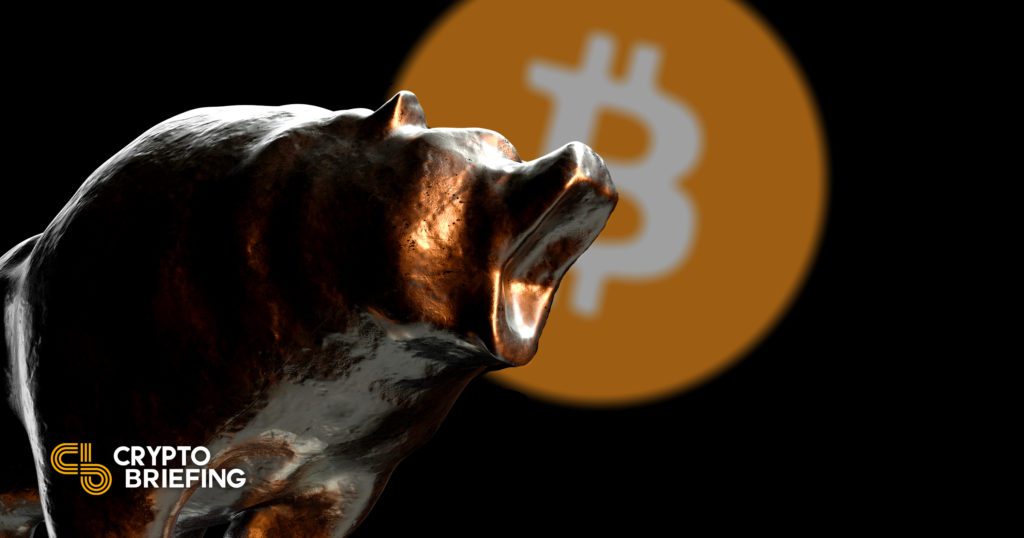 Bitcoin has broken below $50,000 again. Other Layer 1 coins like Ethereum, Solana, Terra, and Polkadot are also down today.
Bitcoin Faces Resistance
Bitcoin is pushing the cryptocurrency market into the red.
The leading crypto asset failed to break resistance at $52,000 Monday, leading to a sharp decline below $50,000. It's currently trading at $49,250.
Bitcoin's retrace comes as several indicators point to a bearish outlook for the asset. Santiment data shows that so-called "whales," large holders who hold between 1,000 and 10,000 Bitcoin, have been selling their coins. The proportion of the supply distributed among holders with 1,000 to 10,000 Bitcoin has dropped to 27.52% in the last week. Moreover, the supply held on exchanges has increased to 2.25 million Bitcoin. The supply held on exchanges is popularly used as an indicator for gauging price action: fewer coins held on exchanges is seen as bullish as it suggests that fewer holders are selling their assets.

Many other assets have also suffered as a result of Bitcoin's downturn. Ethereum is down 4.5% today, while other Layer 1 coins like Solana, Terra, and Polkadot have been harder hit. Several DeFi tokens such as Uniswap's UNI, Curve's CRV, and Maker's MKR have also trended down. One exception to the decline is Sushi, whose SUSHI token is up 8% in the last 24 hours. The decentralized exchange began rallying yesterday amid renewed confidence in the project following its well-documented struggles of the last few months.
Bitcoin has had a rocky year despite the crypto market jumping to new highs. It recorded an all-time high price of $69,000 as the global cryptocurrency market cap topped $3 trillion in early November but has struggled to maintain its momentum throughout the rest of the year. It's suffered from a slump in recent weeks even as other lower cap assets like Polygon and Terra post new highs. Bitcoin's market cap is currently just over $931 billion at press time, which represents about a 38% share of the cryptocurrency market.
Disclosure: At the time of writing, the author of this piece owned ETH, CRV, SUSHI, MATIC, and several other cryptocurrencies. They also had exposure to UNI and MKR in a cryptocurrency index.