Crypto Markets Fall Lower on Regulator Comments 
The SEC chair and the acting chief of the OCC have weighed in on crypto assets.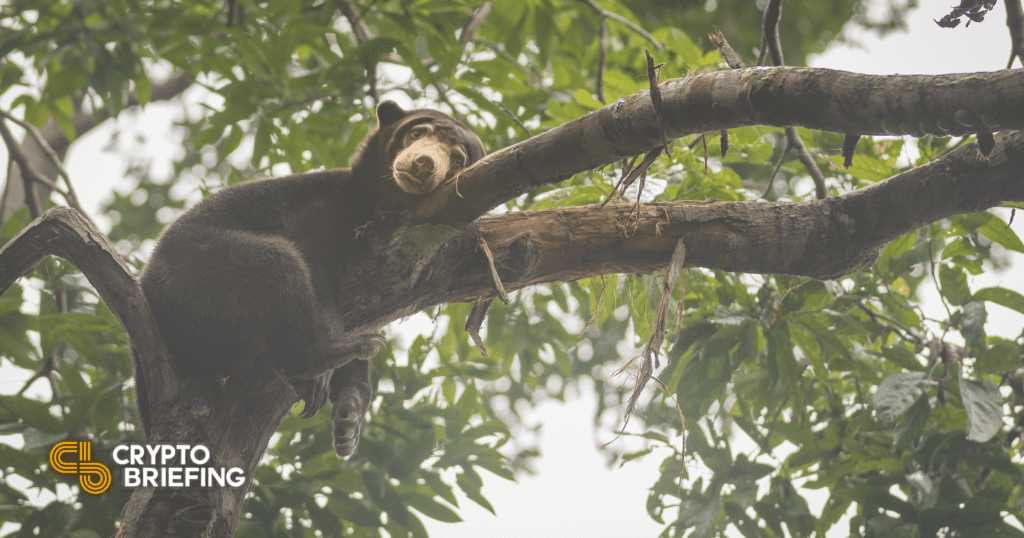 Bitcoin and Ethereum continued their downward trend Tuesday, as SEC chair Gary Gensler and chief of the Office of the Comptroller Michael Hsu expressed concerns over the asset class.
Crypto Markets Feel the Pain
Crypto markets continue to drop, spurred on by a bearish regulatory outlook.
Bitcoin dipped below $40,000 briefly Tuesday evening, testing a crucial psychological support. Over the last seven days, Bitcoin has fallen over 12% but has since recovered slightly, trading at around $42,200.
Ethereum has not fared any better, registering a 15% drop over the past week. The second-largest cryptocurrency briefly hit lows of $2,654 before undergoing a sharp recovery. The price appears to have stabilized and is currently trading at around $2,930.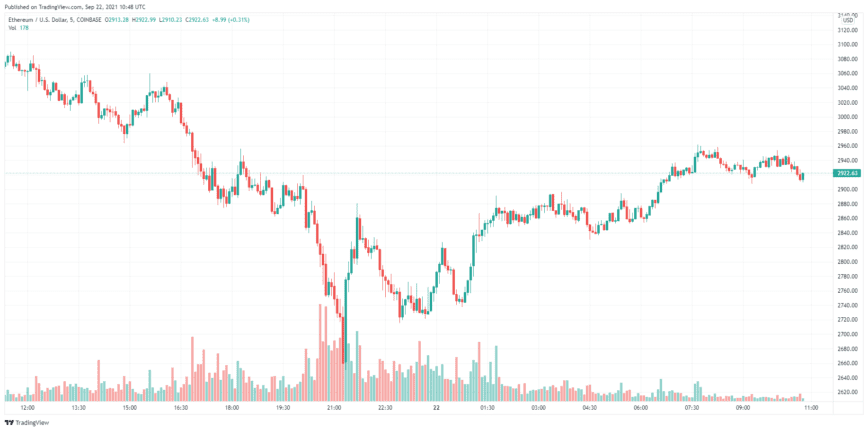 The current bearish sentiment in the markets was spurred on yesterday by comments from SEC chair Gary Gensler. In an interview with the Washington Post, Gensler firmly outlined his belief that many crypto assets should be classed as securities, thus falling under the jurisdiction of the SEC.
Commenting on the current lack of regulation for crypto assets, Gensler said:
"I do really fear that we'll keep bringing these enforcement cases, but there's going to be a problem on trading and lending platforms, and frankly, when that happens, a lot of people are going to get hurt."
Elsewhere, Michael Hsu, the acting chief of the Office of the Comptroller, also expressed negative views on the crypto industry in a webcast with the Blockchain Association. Hsu issued a strong warning to listeners, comparing decentralized finance in the crypto industry to the practices which brought about the 2008 financial crisis. "Crypto/DeFi today is on a path that looks similar to CDS in the early 2000's," he said.
While bearish news has dominated the first half of the week, there appears to be a light on the horizon for crypto markets. Evergrande, the Chinese property developer whose debt crisis has rippled through financial markets, appears to have struck a deal with the People's Bank of China to pay off the interest on its loans, calming fears that the company would default.
Disclaimer: At the time of writing this feature, the author owned BTC, ETH, and several other cryptocurrencies.