How's Crypto Doing in the Semi Finals?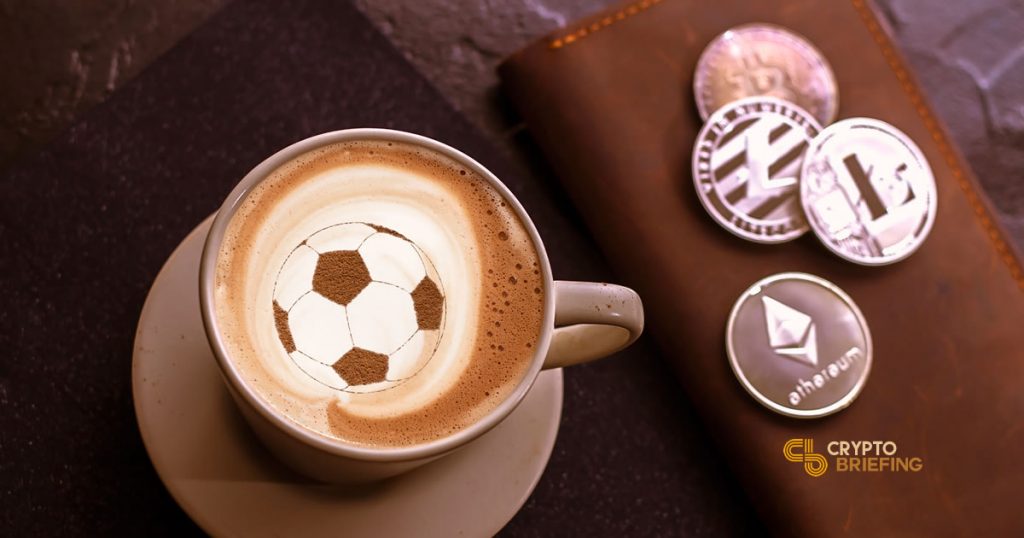 It's not yet clear who's going to take home the FIFA World Cup, but the Crypto team is doing pretty well.
The team started out with high hopes: several hotels, airlines and bars announced crypto options, making payments much simpler in still-sanctioned Russia. Although a much hoped-for price boost did not materialize, that hasn't stopped crypto fans from cheering, or from playing.
As we approach the final games, here are some of Team Crypto's latest plays:
Hyundai Airs "The Blockchain Solution"
The latest assist was from from Hyundai Digital Asset Company, which introduced the power of blockchain and IoT technology during England's 2-0 win over Sweden.
In the thirty-second ITV spot, a smart kitchen full of talking appliances are delightedly sharing how much money they'd saved by running on the blockchain. The gossip sesh ends abruptly when the humans come home, but the appliances keep running quietly. Watch the whole thing here:
Most people might get a bit bug-eyed at the idea of a talking blender, but the ad does a fair job of extracting the main ideas from the complications of white-paper jargon: using smart appliances, it's possible for every device on your home to share information and optimize resources.
It's not known how much the spot cost, but Bitcoin News estimates that it costs around $300k to run such an ad during the World Cup, and HDAC bought 80 slots.
Gamblers Bet on Crypto
There's a lot of money in the World Cup, and only some of it involves soccer. Sports gambling is as old as sports, and crypto is getting into the game as well.
Several traditional sports betting websites, like Intertops, Bodog and 1xbit, have offered crypto payment options for football gambling. More intriguingly, some platforms take the human element out altogether: using blockchain-based smart contracts and oracles, it's possible for a decentralized application to distribute winnings in a provably fair manner.
Cryptocup is running a month-long contest to for FIFA gamblers, and you can make your wager as complicated as you'd like: players predict the winners for each of the 64 games, which are encoded into a customized ERC-721 contract. Tokens can be sold, bought, or traded, as your team's fortunes change; and at the end of the World Cup, the smart contract distributes the pot among the winning token-hodlers.
And there are many other betting apps as well, from Tron's partner vSport to Bethereum's World Cup Matchlist. WorldCupTokens, running on Waves, has launched a smart contract to tokenize the last four teams.
While there's no promise of a big win, at least the only people crying foul are the usual suspects: Bloomberg and Neymar.
At least when Bitcoin collapses, it doesn't roll around in agony for three hours…
It's sad #Neymar #NeymarChallenge has become a National joke . That's your guy #PSGfans #Brazil ?? fans pic.twitter.com/OvXjeGRb6X

— Sports Millennial (@SportsMillenial) July 7, 2018

The author is invested in Bitcoin, Ethereum and other cryptocurrencies.