Cryptohopper or Bundil: Who Has The Best Crypto Investment App?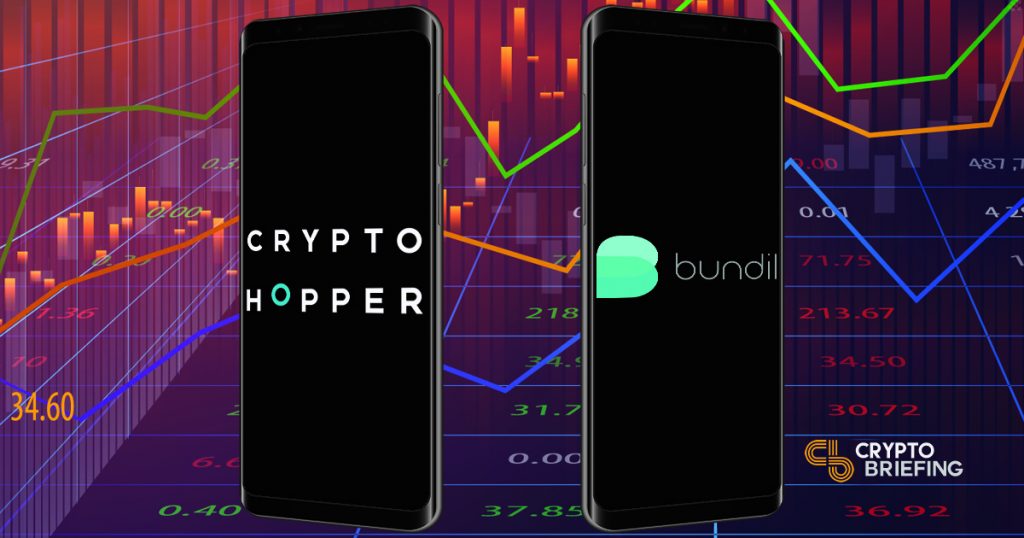 Investing in cryptocurrency used to be a pain. Early buyers of Bitcoin, for example, were forced to be miners to use the wallet. If you weren't both tech and investment-savvy, crypto investment was out of your reach.
Even if you could invest, there are a lot of complicated ways to do it.
Two companies we saw at CES are here to change all that, and they're taking completely different paths to that goal.
---
Can Bundil Help You Make a Bundle?
You may already be familiar with Bundil. The cryptocurrency investment app founded by Dmitri Love received a $100,000 investment from Kevin O'Leary, who took a 50% stake in the company on an episode of Shark Tank.
The Bundil platform works much like spare change investment apps like Acorns and Stash. Install the app on your Android or iPhone and link your debit or credit card accounts. As you spend, you can invest in cryptocurrency using three different rounding options: standard rounding (i.e. you spend $0.75 and $0.25 is invested through Bundil) or flat, per-transaction fees of $0.50 or $1.00.
Bundil then takes your change and purchases the cryptocurrency of your choice through Coinbase. Currently Bitcoin (BTC), Ether (ETH), Litecoin (LTC), and Bitcoin Cash (BCH) are supported by the platform, and the development team is working hard to expand the coin offerings.
The problem with Bundil is the fees – the service costs $2-$3 per month ($24-$36 per year) for the service, depending on whether you pay monthly or annually. You'll also be responsible for Coinbase fees, making it easier to simply make the purchase directly through Coinbase.
My overall enthusiasm with Bundil was eliminated once I did the math on the fees and realized how much I'd actually have to spend to overcome all of these fees with my spare change.
Advanced investors won't see much use from this tool, but it's perfect for beginners.
Still, if you're a fan of spare change apps and cryptocurrency, Bundil makes the process of investing in crypto completely mindless.
---
Cryptohopper Jumps Ahead
Cryptohopper is a Dutch cryptocurrency startup. We spent about an hour talking to CEO Rudd Feltkamp and his brother – and platform developer – Pim about what they created.
The Cryptohopper GUI collects coin pricing and trading data from a variety of crypto exchanges. So far, Binance, Bittrex, Poloniex, Coinbase, Kraken, KuCoin, Bitfinex, and Cryptopia are supported. The team plans to add support for HitBTC, Cobinhood, Bitstamp, CEX.io, and bitFlyer by the end of 2019.
Once you subscribe to Cryptohopper (which starts at $19 per month), you'll gain access to a plethora of features, including automatic crypto trading. Experienced traders use crypto signals to create investment templates that let you automatically buy, sell, trade, and even short crypto assets.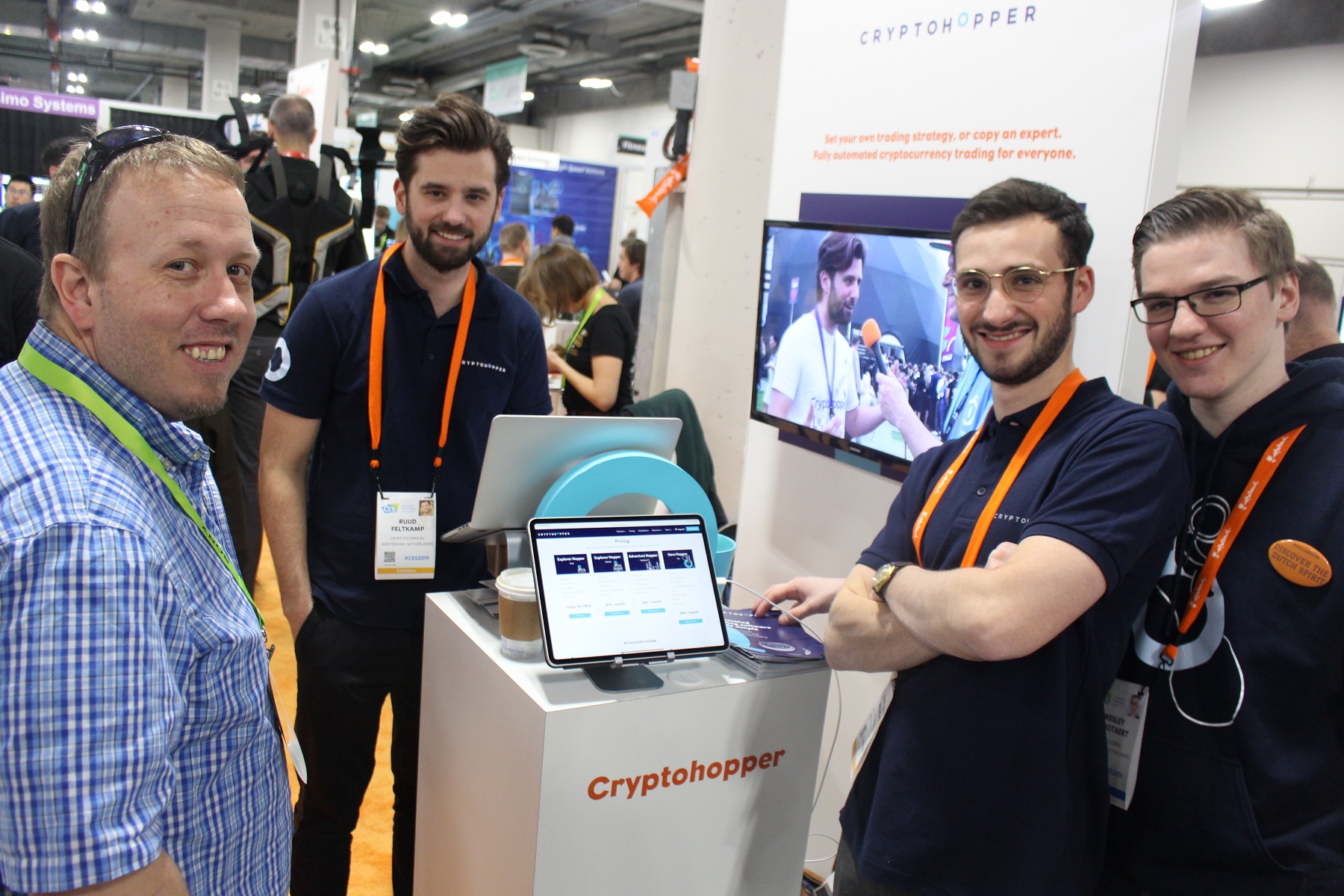 These templates can then be purchased from the creators. Investors are fully vetted by the Cryptohopper team before being allowed to post templates on the marketplace. Cryptohopper Marketplace pays template creators once a month 30 days after purchases have been verified, and both crypto and fiat cash can be used to purchase investment templates.
The Cryptohopper interface lets you create trading pairs between exchanges, short cryptos on non-supported exchanges, and more. The team even hinted at adding AI to the mix in future updates.
---
So what's the best crypto investment app?
Comparing Bundil and Cryptohopper is like comparing apples to oranges. They both have different end-goals. Bundil is the more basic one, good as the first step into crypto investing. But with the added exchange fees, on top of service costs, it can soon add up.
Cryptohopper is more expensive but it enables customized trading you can't get anywhere else, like trading pairs across exchanges, shorting positions on exchanges that don't support shorts. It makes power investing accessible to the average person and creates a viable marketplace for savvy crypto investors to make a few bucks selling their advice.
Regardless of your skill level, both investment projects offer a new way to invest in cryptocurrencies. We can't wait to see what comes next.
The author is invested in digital assets, including Bitcoin which is mentioned in this article.
Join the conversation on Telegram and Twitter!