Is SEC A Helicopter Parent? Crypto Mom Urges Patience With Regulators
SEC Commissioner acknowledges that slow regulations could make industry less competitive.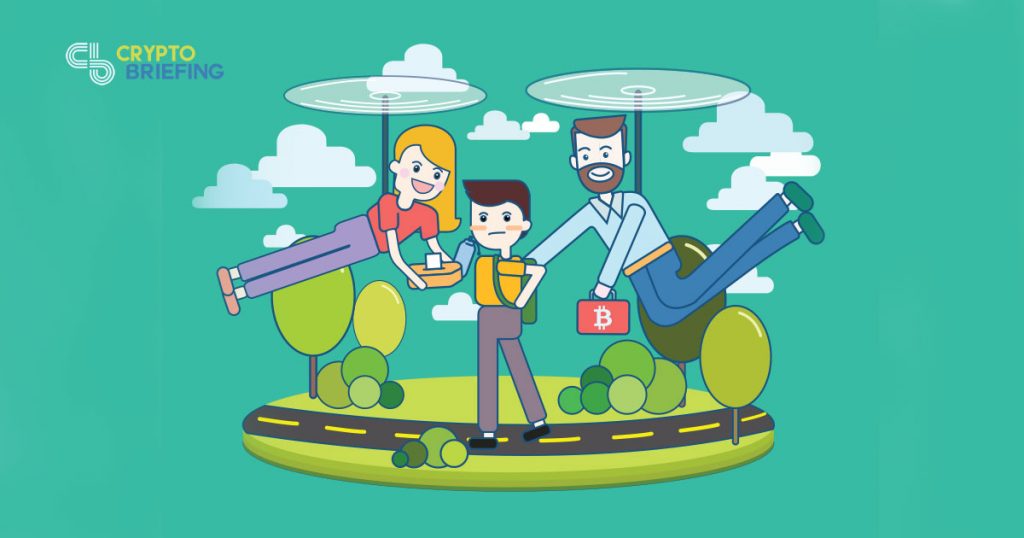 Overprotective regulations could weaken the United States' position in digital asset markets, according to one of the country's leading securities officials. SEC Commissioner Hester Peirce, affectionately nicknamed 'Crypto Mom,' acknowledges that the regulator's slow response to new technology could harm the nascent American blockchain sector.
Speaking at an event today, a former Nasdaq Vice-Chairman asked Peirce whether a slower process in turning around new regulation was "making the United States significantly less competitive."
"I think you're right about that," Peirce answered. The SEC is slow at addressing innovation, she acknowledged, but emphasized that slow progress is being made.
"I tell people to be patient with anything the SEC does," she went on to say. "ETFs started 20 years ago, and only now we are instituting a rule that would allow them to be registered without asking for special permission."
That could be instructive into how the SEC begins to regulate cryptocurrencies. Earlier this week, SEC Chairman Jay Clayton refused to tell a Congressional Panel whether Libra would be regulated as a security.
"I'm not prepared to make a decision like that here," Clayton said, as reported by Reuters. Even as France and Germany announced plans to block Libra development, Clayton said the SEC will continue to pursue an 'open-door' policy on digital assets.
At the time, Peirce told reporters that she wanted to see "a little more forward-thinking" from the regulator, especially when it came to utility tokens which still do not have a clear regulatory status.
The Commissioner was speaking at the Digital Asset Compliance And Market Integrity Summit, hosted by law firm Hogan Lovells. Details of the conversation were relayed to Crypto Briefing by sponsors the event.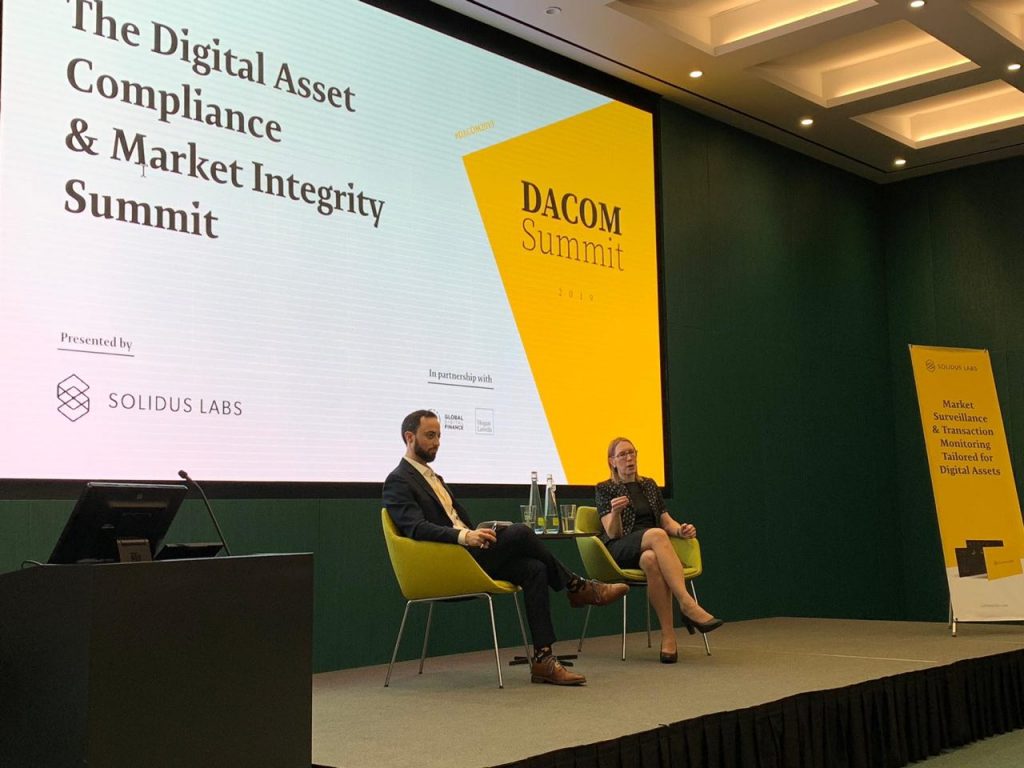 Peirce is known by some in the cryptocurrency space as 'Crypto Mom' due to her public advocacy for digital assets. In her fireside chat in Consensus this year, she voiced her support for a Bitcoin ETF, arguing it would encourage more institutional investors to participate in the space.
"[The SEC is] still smothering ETFs with personalised attention as if they were infants," she said at the time, adding that it could still be a "long-time" before the SEC ever approves one for Bitcoin.
Despite snail's-pace regulatory changes, Peirce has remained confident in the long-term viability of the domestic cryptocurrency industry, saying that America remains one of the leading destinations for companies looking to raise money.
"The dynamism in this country is in large part because we had very well functioning markets," she said. "Our capital markets are extremely strong, it's where everyone wants to raise money."
London recently overtook New York as a center for Fintech investment. This year, the UK capital has attracted $200M more than New York, and even surpassed San Francisco in terms of the number of firms winning funding rounds.
While Crypto Mom remains superficially optimistic about America's crypto industry, that industry's success will still depend on supportive and proactive regulators. Based on today's statements, those regulators might want to reconsider their approach.