Decentralized Governance In Action: Decred Debates Market Liquidity
Deciding without a leader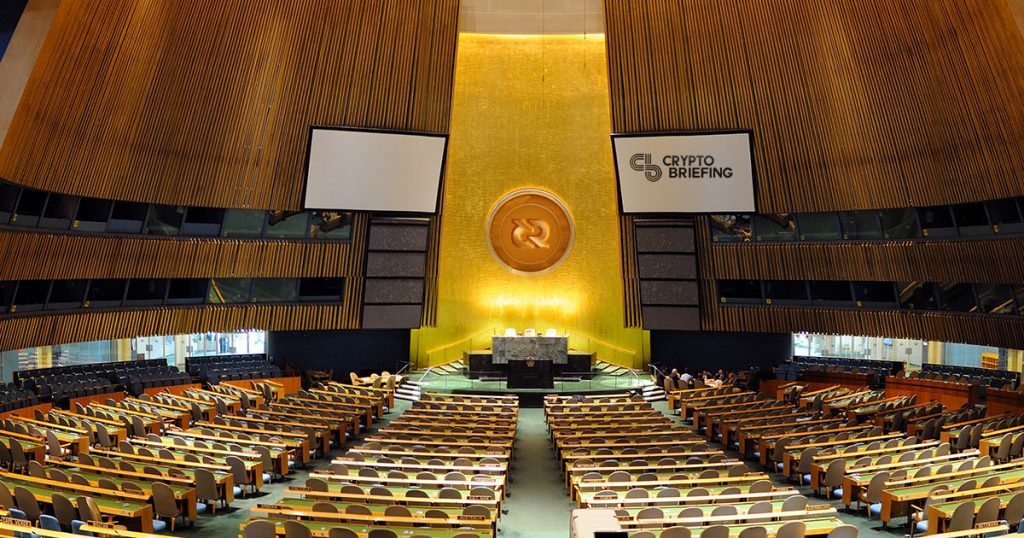 When it comes to governance, Decred's (DCR) open decision-making stands out. The digital currency offers a fully decentralized system in which the entire community can criticize and debate important proposals, without risking a community split.
Most recently, that governance system has focused on optimizing liquidity on DCR exchanges. The community is using Decred's off-chain governance tools to choose the best market maker for trading in the hybrid PoS/PoW cryptocurrency.
---
Three Liquidity Solutions
Liquidity is crucial for the long-term health of any market, but the key decisions are often made behind closed doors. That contradicts with the decentralized ethos of cryptocurrencies. However, using Decred's governance structure, the entire community can help decide the solution to DCR liquidity.
In the latest debate, three different market-makers are currently offering their services through Decred's public proposal system. Each prospective partner has a slightly different offering, with differing advantages and costs, on which the Decred community will have to debate.
Here are the three proposals:
Altonomy is "a trading, advisory and asset management firm specializing in cryptocurrency and digital assets." Outside of the highest liquidity exchanges, Binance and Bittrex, Altonomy argues that low market depth is reducing optimal buying and selling conditions with greater slippage. Their solution to the problem of liquidity focuses on speed and accuracy, minimizing market spread between buyers and sellers.
Grapefruit Trading is described as "a relatively young trading firm," although it touts both traditional and crypto market experience. Their solution emphasizes a reduction in volatility through the establishment of greater depth on popular trading pairs, benefiting stakers and transactors. Specifically, the firm proposes providing liquidity for the "Binance DCR/BTC, Bittrex DCR/USDT, Bittrex DCR/BTC, OkCoin DCR/USD" trading pairs. They note that pairs can be changed according to the "best interest" of the network in the future.
Iterative Capital is "an alternative investment manager with a focus on large-scale Decred and Bitcoin mining." Iterative argues that the Decred community's "strong confidence in the project means that roughly 50% of outstanding tokens are staked at any given time, and thus unavailable for trading," causing poor liquidity.
Iterative provides liquidity in the OTC market and operates the "4th-largest DCR Voting Service Provider and mining pool operator Megapool." The team aims to provide a "tighter and deeper market" to improve the ecosystem's growth and to ease buying and selling transactions.
---
It's Off The Chain
Decred is uniquely structured for both off-chain and on-chain governance. In order to vote, DCR holders must time-lock their assets for an average period of 28 days. Whereas on-chain voting focuses on the usual validation of blocks and consensus changes, off-chain voting centers on public proposals that are presented on Decred's Politeia platform.
Politeia is Decred's public proposal system, where voters use their tickets to conduct votes, following a period of presentation and discussion. Using this system, community members can openly discuss each proposal with complete transparency in a time-stamped forum. This system prevents any sort of secretive back-door deals and allows open decision-making without delegation.
Past decisions involved a broad range of issues. For example, the decision to join the Trust Wallet, which might normally be made by a CEO or a few influential individuals, was left for the community to decide.
It was resolved by issuing "a request to approve the start of work on Blockbook integration by the Decred Project… and the Wallet Core Development by members of the Trust Wallet Development team." After discussion and about 10,000 votes, the majority decided to go ahead with the integration effort.

Seeking to ensure bugs get squashed at every opportunity, the community recently voted to forge ahead with the bug bounty program, offering monetary awards to testers. This vote faced little resistance and easily passed, with more than 93% support:

Democracy doesn't always mean everyone gets their way, however. Some public proposals requesting Decred's cooperation are promptly shot down, like this "Futurepunk autonomous card game":
While discussions of liquidity and market-making might not sound like the most exciting subjects on the blockchain, they shed light on a unique solution to the problem of governance. Other networks might split apart over their disagreements, but Decred's system demonstrates a so-far successful example of decentralized decisionmaking.