DeFi Protocol Anchor Launches on Terra, Token Moons 66X 
Terraform Labs has officially released the Anchor protocol. Its token, ANC, quickly grew from $0.05 to $3.60.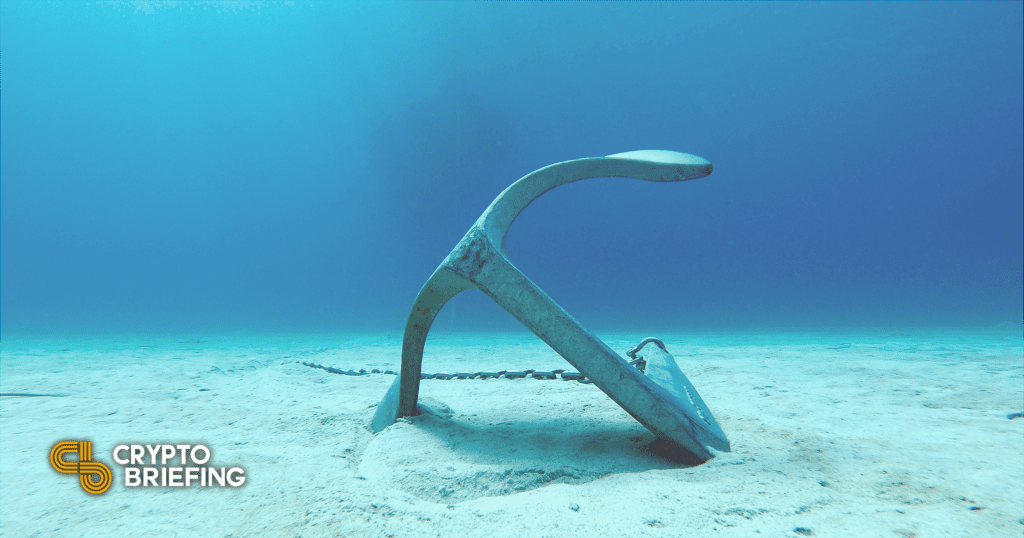 Key Takeaways
Anchor is a lending platform built on the Terra blockchain.
The anticipated release saw the price rise from $0.05 to $3.6.
Terra has been on the rise in 2021 and is widely popular in Korea.
Anchor is a DeFi protocol on the Terra blockchain that allows users to borrow or save their stablecoins and Proof-of-Stake assets.
Terra Ecosystem Grows
Terra is a blockchain that focuses on different stablecoins pegged to fiat currencies. The most well-known are its U.S. dollar token (UST) and the Korean won token (KST).
The blockchain allows users to pay for goods and services through its app easily. Terra's main stablecoin, the UST, has seen rapid growth in usage, bringing it to the fifth spot in terms of market cap, according to data from CoinGecko.
Today, the same team, Terra Labs, has finally launched Anchor, the much-awaited fixed interest DeFi savings protocol.
The new Anchor protocol operates as a savings protocol on the Terra network, providing a fixed 20% APY interest rate to UST depositors.
On one side, UST will be accepted on the supply side; the Anchor app will also accept liquid staking derivatives from PoS chains as collateral for loans on the borrower side.
Liquid staking derivatives enable staked tokens in PoS blockchains to be unlocked and deployed on Anchor as collateral. The first collateral on Anchor is bLUNA, a staking derivative of Terra's native token LUNA. This will be followed by other blockchains like Polkadot (DOT), Solana (SOL), and Cosmos (ATOM), and Ethereum 2.0 (ETH) as collateral on the supply-side.
According to the team, Anchor is the first inter-chain DeFi application that combines the rewards from PoS blockchains and pays a stable high-yield interest rate to depositors.
The protocol claims to overcome the highly cyclical nature of stable coin interest rates on other DeFi platforms such as Compound, Aave, and Maker.
"Anchor's attractive yields on TerraUSD is going to lead millions of households to move their savings onto Anchor's smart contracts and will bring DeFi from the fringe to the mainstream," says Do Kwon, Co-Founder and CEO of Terra.
The Terra token has seen a meteoric rise from $0.65 on Jan. 1 to $18 at the time of writing.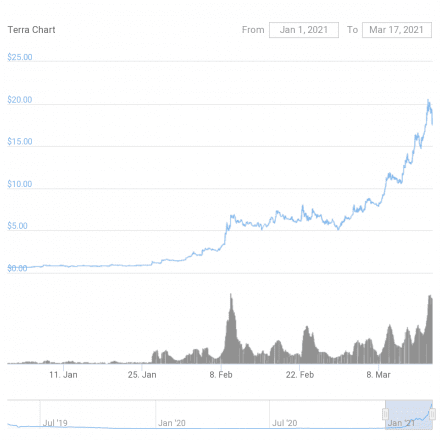 While the launch was delayed by a DDoS attack against Terra's public nodes, project lead Do Kwon has announced that many real people were able to purchase tokens.
The Terra ecosystem is growing fast and is already very popular in Asia, but it remains to be seen if it can convince the rest of the world.
Disclaimer: The author held ETH at the time of writing.