DeFi Review: What Is Nexus Mutual? Introduction to NXM
Nexus Mutual is a crypto-specific insurance product that protects users from smart contract vulnerabilities.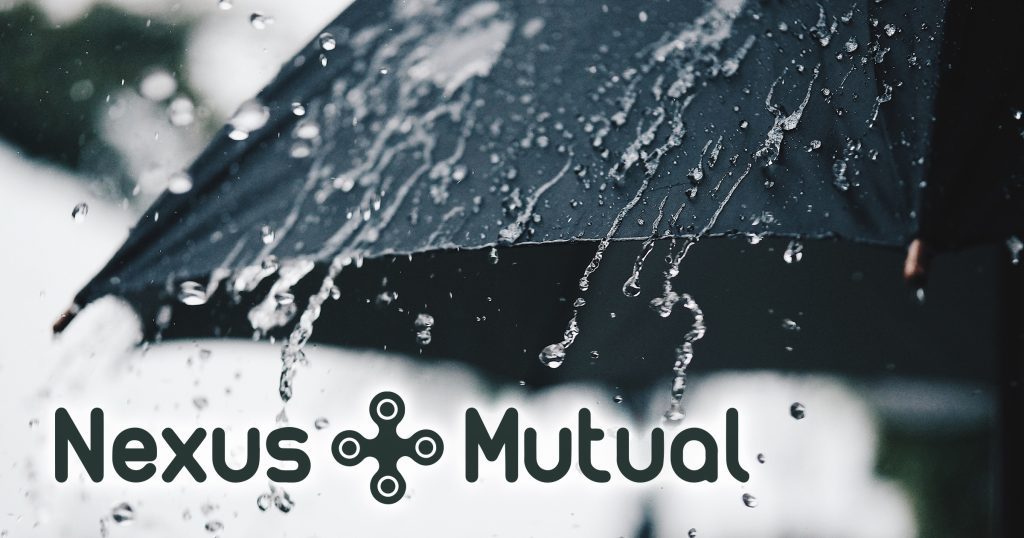 Key Takeaways
Nexus Mutual's first product, "Smart Contract Covers," helps members of the mutual protect themselves from smart contract vulnerabilities.
The platform's native token, NXM, can only be purchased on Nexus Mutual and token holders are also technically members.
So far, the crypto-based insurance experiment has worked as advertised, as well as made a few NXM holders quite rich.
Nexus Mutual offers DeFi investors "cover" or "protection" for specific activities within the crypto ecosystem. It's essentially insurance, but for legal reasons, the team isn't allowed to call it that. It also differs in many ways from how we think of traditional insurance.
Though large insurance firms serve a critical need, they, like many banks, are incentivized to maximize profits. Sometimes this objective can come at the cost of a client's needs. With the help of blockchain technology and smart contract development, we may be able to change that for good.
Consider the history of risk protection and its various definitions. In pre-modern times, whether it be a group of hunters in Mesopotamia or merchants in 15th century Europe, it was quickly determined that catastrophe could be mitigated if risk was spread around as many parties as possible. Instead of a single ship carrying a nation's goods, for example, supplies would be split between various ships. Thus if one sank or were robbed, the losses would be minimal.
As the world has grown and technology has allowed civilization to scale, it became more and more challenging to scale how risk was typically mitigated. We placed our trust in larger and larger entities to ensure our safety. Soon, new mechanisms and products like risk assessment and life insurance emerged.
Eventually, speculation on various insurance products also became popular, for better or worse.
Ultimately, insurance, in all its forms, is critical to our daily life. But as it stands, it can be improved to better serve its clients rather than larger corporations. And though Nexus Mutual still has a long way to go before it disrupts these incumbents, this blockchain-based project helps reimagine the current design space.
It is for these reasons, and others, that Crypto Briefing has selected Nexus Mutual for this week's Project Spotlight feature.
Let's dive in.
What Does Nexus Mutual Do?
As the project's name implies, Nexus Mutual is a mutual like any other. An insurance mutual is a firm that is entirely owned by its policyholders. PEMCO and Mutual of Omaha are traditional examples of an insurance mutual.
Any profits these businesses make are recycled back into the company or distributed to policyholders as dividends. This model differs from how an insurance company, like Allianz, works. Profits made in the latter model are distributed to shareholders, regardless if they are policyholders or not.
There are advantages and disadvantages to both, and Nexus Mutual incorporates features of each. But due to how nascent the project is, the current applications are limited. So far, though, these few applications have been compelling and worth our attention.
For starters, Nexus Mutual does not protect users from earthquakes, car damage, or long-term disability. Instead, it's focused on a crypto-only use case: Smart contract failure.
As veterans and newcomers have seen time and again, the world of digital assets is fraught with vulnerabilities. This could be in the form of exchanges being cracked, a token wallet malfunctioning, or even fat-finger errors. These days a common concern, especially in the decentralized finance (DeFi) space, is that of smart contract vulnerabilities.
Even smart contracts that have been audited by notable third-parties have fallen victim to some complex attack. And in many cases, it's the users, as well as project founders, who suffer lost funds.
Nexus Mutual is taking on this particular vulnerability. According to the project's GitBook, so-called "Smart Contract Cover" would provide users an extra level of safety for events like the DAO hack in 2016. The definition is quite firm about which events would trigger a payout, too.
A payout isn't triggered by a phishing attack or problems created by network congestion, for instance. Likewise, oracles, miners, and entities external to the smart contract are not covered.
That's why users should review the conditions of the coverage they are purchasing.
But, as we'll see below, the members of the mutual have the final word on whether a payout should be triggered or not.
How to Buy Smart Contract Cover
In broad strokes, Nexus Mutual allows members of its community to buy cover against a particular risk. It's an enticing proposition, but how does it work?
Go to the Nexus Mutual site and click on "Buy Cover" from the home page. Then you need to decide which protocol you want coverage for. The range is broad and includes all the major DeFi protocols from 1inch.exchange, yEarn Finance, Opyn, and many others.
From there, you then need to decide how much coverage you want and for how long. After you complete this step, and you are not already a member, you will be asked to join the mutual.
Joining Nexus Mutual entails paying 0.002 ETH and filling out standard KYC/AML processes. Though it is a DeFi-centric protocol, Nexus Mutual is a legally registered company based in the United Kingdom.
Being a member also means that you are an NXM token holder. Members are responsible for arbitrating governance proposals, as well as claims and risk assessments.
Let's take a closer look at the role of Nexus Mutual members.
The Role of Nexus Mutual Members
Members are responsible for assessing the risk level associated with each smart contract. Also, and in the case of an exploit, members will be asked to vote on whether the claims are legitimate and a payout should be executed.
Members can stake their tokens with certain smart contracts proportional to how secure the members think the contract is. The more NXM that a contract has staked, the cheaper it is for other members to buy coverage. This is because the Nexus Mutual community has, in theory, put real money at risk to say that a specific smart contract is low risk.
Let's unpack what this means.
If you stake your NXM in a high-risk smart contract, you risk losing a portion of that stake in the event that this smart contract is hacked, and a claim is made based on that hack. Kayleigh Petrie, Nexus Mutual's director of community engagement, wrote:
"Staking with Nexus Mutual is more knowledge based than with other DeFi systems and therefore should be undertaken only by members who are prepared to risk losing their stake if there is a claim on that smart contract. It should be considered as active rather than passive staking."
And as Petrie suggests, stakers who can actively navigate which contracts are less risky before other members can earn rewards for their signal.
When a claim is made, NXM holders are asked to vote on whether the claim, in this case the smart contract hack, is legitimate. Voting with the broader consensus earns holders more NXM tokens while voting against the majority will lock voters' tokens for a period.
Those who attempt to fulfill claims that clearly fall outside of the definition of coverage may even have their tokens destroyed.
How Does the NXM Token Work?
The NXM token can only be purchased through the Nexus Mutual platform. It is not for sale on Uniswap, Binance, or any other trading platform.
The token economics for this cryptocurrency are designed so that all value created is a function of the health of the platform. Though the token's price is technically market-driven, the formula is slightly more complicated than simple supply and demand. This is the equation:
The MCR is the level that defines whether all claims on Nexus Mutual can be fulfilled or not. The higher this value, the higher the probability that all claims can be paid. So, the more funds that are on the platform, the more expensive the token will be.
And as every token holder is also a member of the platform, individual members benefit from the success of the whole. As the platform becomes richer, so too do all of its members.
This particular token model has earned the attention of many DeFi advocates. At the time of press, NXM is trading at $46.66 and is up nearly 330% over the past month.
Who Is Behind Nexus Mutual?
Hugh Karp founded Nexus Mutual after a long history throughout the life insurance industry. Karp is joined by ten other members and backed by a host of notable venture firms, including 1kx, KR1, MilliWatt, and Kenetic.
🚨 You asked for it, so here it is!@HughKarp hops on @theBlockcrunch to discuss @NexusMutual. We discuss:

– Why the time for DeFi insurance is now
– $NXM token model
– Insurance mining
– Plans to decentralize + phase out KYChttps://t.co/ylYOYITbtnhttps://t.co/MPRAfDUxTw pic.twitter.com/jexAYM8CME

— Jason Choi (@mrjasonchoi) August 26, 2020
Beyond project members and financial backers, there are also five advisory board members. The advisory board is perhaps the most controversial feature of Nexus Mutual. This is because it is also its most centralizing force.
According to communiqués from the project, the members' "main purpose is to provide qualified technical guidance to the members of the mutual as well as enact emergency functions should they be required."
These members include Hugh Karp, Graeme Thurgood, Nick Munoz-McDonald, Rei Melbardis, and Nitika Arora. This body exists to help mitigate against malicious or fraudulent claims made on Nexus Mutual.
They have the power to kick members out of the mutual and burn members' tokens.
Nexus Mutual: Looking Ahead
Nexus Mutual is a unique crypto project tackling a potentially enormous market. For now, though, its prospects are laser-focused. And so for, Karp and his team have found traction within this niche.
It cleared its first real challenge in the February hacks on bZx, doling out roughly $31,000 in payouts.
On Valentines day someone used a flash loan, some clever trading and bypassed a logic check in @bzxHQ contracts to net over 1000 ETH.

The bypass in logic was the critical aspect and today @NexusMutual has delivered on its promise and paid out its first claims.

Very proud! 🐢

— Hugh Karp 🐢 (@HughKarp) February 19, 2020
The meteoric rise of the project's token, NXM, is also turning heads. And as users pile into to speculate on a cryptocurrency, the platform becomes more and more robust for those seeking coverage.
Still, many obstacles are facing Nexus Mutual. The first is, of course, expanding its offering. Covering the messy world of smart contract vulnerabilities is just the tip of the crypto iceberg. And though Karp has mentioned that the company has ambitions to add coverage for things like earthquakes and hurricanes, this step is still very far into the future.
And, finally, decentralizing the advisory board safely is crucial in fulfilling the DeFi paradigm.