DeFi Tokens Continue to Plummet Amid Market Slump
Several of DeFi's "blue chip" tokens have been hit hard by the recent downturn in the market.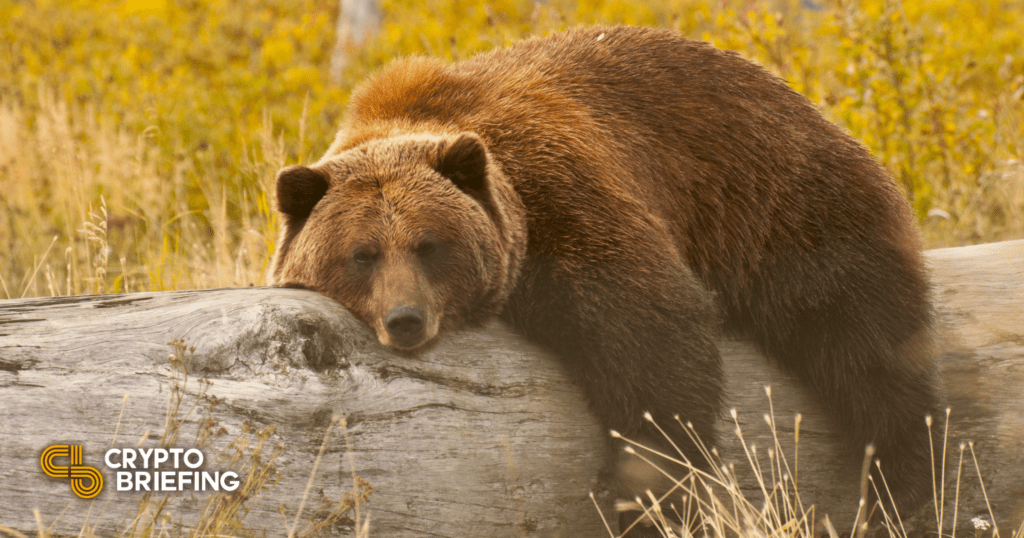 DeFi continues its downward trend. Aave, Compound, and Maker are all trading in the red again today.
DeFi Tokens Face Sell Pressure
DeFi is suffering as uncertainty grips the crypto market.
Aave, Compound, and Maker recorded losses of around 8% today, continuing a downward trend that's been playing out since mid-May. Compound is now down 72% from its May highs, while Aave and Maker are down 68% and 64%. Sushi, Synthetix, and Uniswap, widely regarded as DeFi "blue chips," have also been hit with significant losses throughout this week.
The slowdown in momentum comes as the wider crypto market experiences a cool off from its biggest bull run to date. Bitcoin and Ethereum led a major crash in May and have been bleeding for the last few weeks. Bitcoin briefly dipped below $30,000 Tuesday, helped by fears surrounding China's ongoing crackdown on the sector. Ethereum has also shown little positive movement despite the imminent launch of its EIP-1559 update, currently trading 55% off all-time highs.
While Ethereum has been one of crypto's biggest performers of the year, many governance tokens associated with its DeFi ecosystem have stalled in comparison, leading some to suggest that the space has experienced its own bear market in recent months. Sushi and Synthetix, for example, have been in decline since Q1. They rank 64 and 72 respectively on the global crypto market cap leaderboard.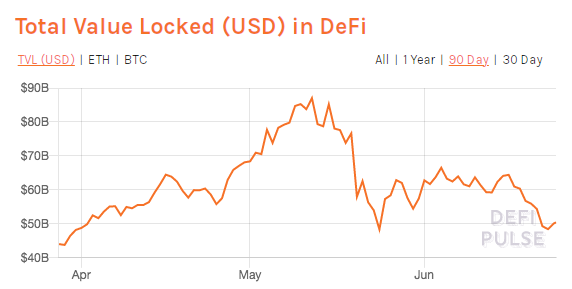 The total value locked in DeFi has also plummeted in recent weeks. According to data from DeFi Pulse, there's now about $50.44 billion locked in the ecosystem, of which Aave, Curve Finance, Compound, and Maker account for over $30 billion.
Disclosure: At the time of writing, the author of this feature owned ETH, ETH2X-FLI, AAVE, SUSHI, CRV, and SNX. They also had exposure to COMP, MKR, and UNI in a cryptocurrency index.