Derivatives Trading Protocol Vega Raises $5 Million in Funding Round
One of DeFi's most promising derivatives trading platforms has completed a $5 million funding round led by Arrington Capital and Cumberland DRW.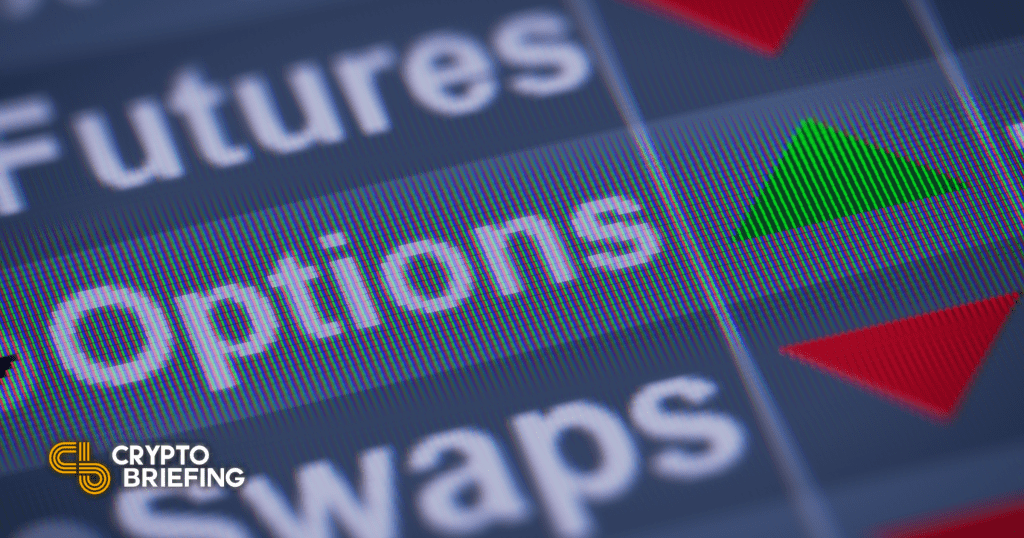 Key Takeaways
Vega, a blockchain agnostic derivatives trading protocol, has raised $5 million in a funding round.
Arrington Capital and Cumberland DRW led the round. Coinbase Ventures, ParaFi Capital, and others also participated.
Vega is preparing for a mainnet launch and has plans to expand to other Layer 1 networks.
Vega has closed a $5 million funding round, with contributions from a host of big players.
VCs Pile into Derivatives Protocol Vega
Investments came from a host of leading venture capital firms and traditional trading companies, with Arrington Capital and Cumberland DRW leading.
In a press release, Ninos Manosor, Arrington Capital Partner, spoke of his belief in Vega's future potential. He said:
"Vega will be to derivatives as Uniswap was to the spot markets. Any derivative can be launched on-chain in a highly performant and capital efficient environment. Just as the AMM primitive gave birth to an entirely new world of trading, we believe that Vega will unlock nascent collateral and reimagine crypto derivatives from the ground up."
Aside from Arrington Capital and Cumberland DRW, other investors included Coinbase Ventures, ParaFi Capital, Signum Capital, CMT Digital, CMS Holdings, Three Commas, GSR, SevenX Ventures, ZeePrime Capital, and the DeFi Alliance. Stani Kulechov (Aave), Mona El Isa (Enzyme Finance), Do Kwon (Terraform Labs), and Loi Luu (Kyber Network) all also participated in the raise. Vega previously held a seed funding round in October 2019; Pantera Capital led.
Vega is a blockchain agnostic decentralized derivatives protocol. It runs its own chain secured through a proof-of-stake mechanism and adds liquidity incentives to match traders and market makers. It currently integrates Ethereum, though it can also run on other blockchains that support smart contracts or multisig wallets.
It's aiming to make the markets more open by creating a trading platform that opts for decentralized governance rather than centralized gatekeepers while overcoming some of DeFi's major problems.
Vega's proof-of-stake system allows for high-speed transactions; it has a full network dedicated to hosting derivatives and trading primitives. It also achieves low cost by scheduling transactions in a block rather than ordering them by the fee paid, which is a different approach to blockchains like Bitcoin and Ethereum. To date, high-speed, low-cost transactions have been fairly elusive in DeFi.
On its website, Vega states that it will "facilitate fully automated, end-to-end margin trading and execution of complex financial products." It also outlines its plans to "build tools that guarantee the freedom to trade and make that freedom accessible to anyone on earth."
Unlike the traditional finance world, anyone can create products and participate in markets through Vega.
The Rise of Crypto-Native Derivatives
Derivatives trading is also relatively uncommon in DeFi today. While other protocols such as dYdX have helped cater to the market, most decentralized trading currently happens on automated market makers like Uniswap. Vega founder Barney Mannerings told Crypto Briefing that the project would launch with cash-settled futures, with the "aim to add perpetuals and other products" later this year. It will also launch a "smart product" system in 2022, allowing traders to code their own products.
Brian Melville, Head of Strategy at Cumberland DRW, said that the protocol is well placed on improving efficiency in the markets:
"We are excited to support novel solutions like those offered by Vega. We strongly believe technology has the ability to make markets more efficient, more democratic, and more transparent—all issues that have been at the front of many of today's conversations, and something that is rightly getting a lot of attention."
Mannerings said that the team was "very appreciative" of the funding round participants. He also explained how the protocol aims to "give people the tools they need to hedge risks" while achieving the capital efficiency and necessary throughput for decentralized derivatives trading.
In its current iteration, Vega is the result of two years of engineering and research into on-chain derivatives. The team's research areas include on-chain anti-frontrunning, liquidity incentives, active and passive market making, the division between centralized limit order books and automated market makers, on-chain circuit breakers, and decentralized risk management.
The protocol will soon launch on mainnet, enabling self-custodied cross-chain collateral with a seamless bridge into the Ethereum network. The team is also looking at other Layer 1 chains, including Bitcoin, Polkadot, and Cosmos. "I expect some more integrations this year," Melville said.
Disclosure: At the time of writing, the author of this feature owned ETH and several other cryptocurrencies. They also had exposure to UNI in a cryptocurrency index.