Uniswap Becomes First DEX to Hit $100 Billion Volume
DeFi has come a long way, with Uniswap hitting $20 billion in volume last month alone.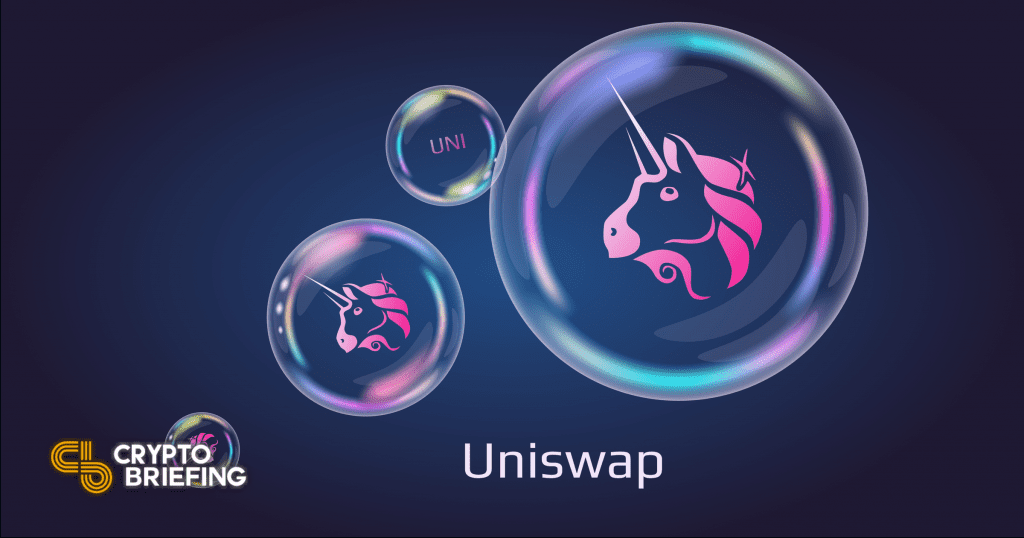 With a 24-hour volume often higher than that of Coinbase, Uniswap's $100 billion milestone is a major step forward in the decentralized economy.
Uniswap Hits 12 Digits
The founder of the decentralized exchange protocol Hayden Adams made note of the trading volume on Twitter earlier today.
🦄 @Uniswap just became the first decentralized trading platform to process over $100b in volume – an exciting milestone for DeFi 🚀 pic.twitter.com/hUoM36aG6A

— hayden.eth 🦄 (@haydenzadams) February 15, 2021
Uniswap is the first decentralized exchange to hit the milestone. The automated market maker has grown at a staggering pace over the last year, now sitting just short of $4 billion in total value locked. Last month, it hit $20 billion in monthly volume for the first time.
Uniswap runs on Ethereum and is widely considered a "blue chip" of its growing DeFi ecosystem.
The exchange's 24-hour volume regularly surpasses that of major centralized exchanges such as Coinbase.
In other Uniswap news, the team's Unisocks offering is now worth more than one Bitcoin. Unisocks were released in an edition of 500 in 2019 and are sold on a bonding curve. The SOCKS token is redeemable for a pair of Unisocks, and there are now only 314 in circulation.
Adams pointed out that SOCKS had surpassed $50,000 yesterday. Now, the price has jumped to $60,917.65, which very likely makes Unisocks the most expensive socks in the world.
Disclosure: At the time of writing, the author owned ETH and had exposure to UNI through a cryptocurrency index.