Did Solana Suffer Another Network Outage?
The high-throughput blockchain was hit with congestion issues again yesterday.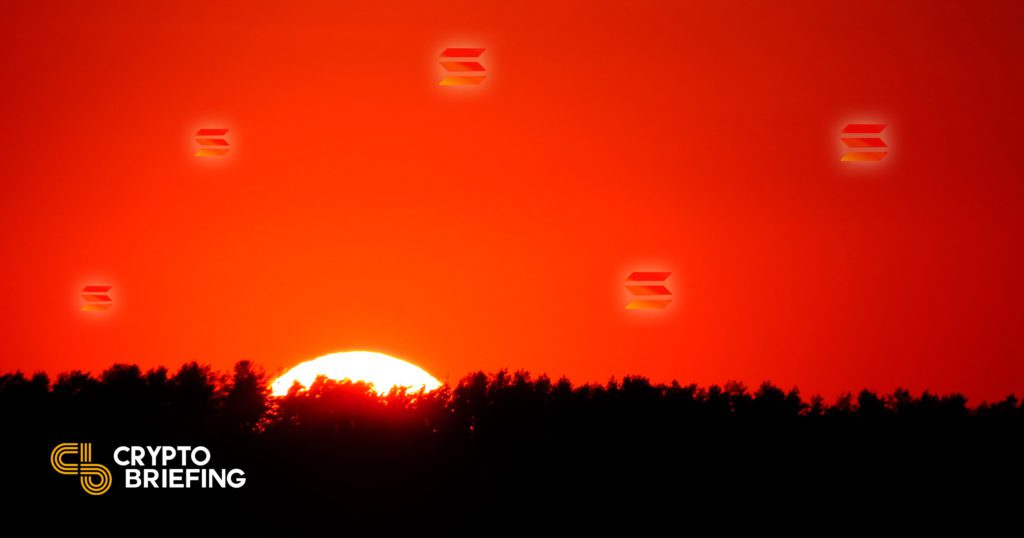 Another Raydium AcceleRaytor IDO caused major congestion on Solana yesterday. Although transaction confirmations slowed, it appears the network did not suffer an outage this time.
Solana Transactions Slow
Solana keeps having trouble processing transactions.
The high-throughput blockchain saw its transaction speed per second drop roughly 50% yesterday as users scrambled to participate in Raydium's latest AcceleRaytor initial DEX offering (IDO). Although many users were frustrated that their transactions took longer to process, the network did not go offline as it did during a previous IDO.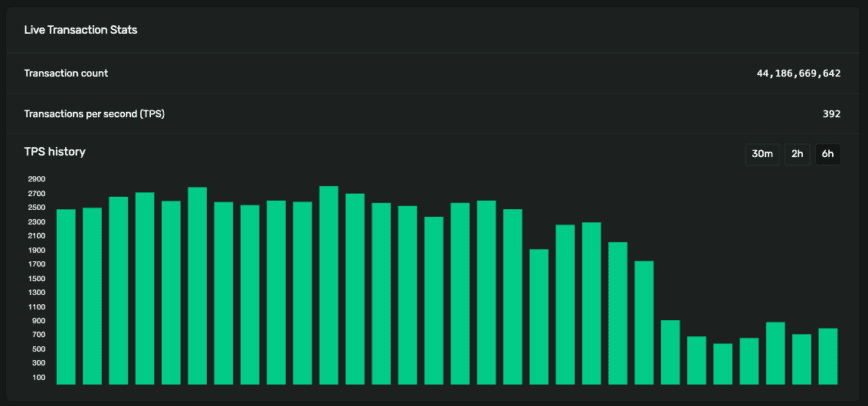 Projects use initial DEX offerings to launch their tokens and sell them to the public via a decentralized exchange, otherwise known as a DEX. Distribution methods vary, but for many, an IDO is a chance to buy a project's tokens early before it increases in value.
Yesterday's IDO was for Realy, a Metaverse project on Solana aiming to combine social networking, e-commerce, gaming, and trading. Like many other Raydium IDOs before it, allocations for the Realy offering were highly sought after. In order to gain an edge during the IDO, many tech-savvy investors deployed bots to have their transactions processed faster.
This practice of using bots on Raydium IDOs has severely affected the Solana network in the past. In September, bots interacting with Raydium's IDO for Grape Protocol clogged the network with transactions, causing it to halt. The network stayed down for approximately 18 hours as Solana developers and node operators endeavored to bring the network back online.
It's possible that fixes implemented since the Grape Protocol IDO helped Solana stay online on this occasion, despite the high network traffic caused by bots. Crypto Briefing reached out to Solana Labs co-founder Anatoly Yakovenko for comment but did not receive a response at press time.
Disclosure: At the time of writing this feature, the author owned SOL and several other cryptocurrencies.