Demand Spikes For Gold-Backed Token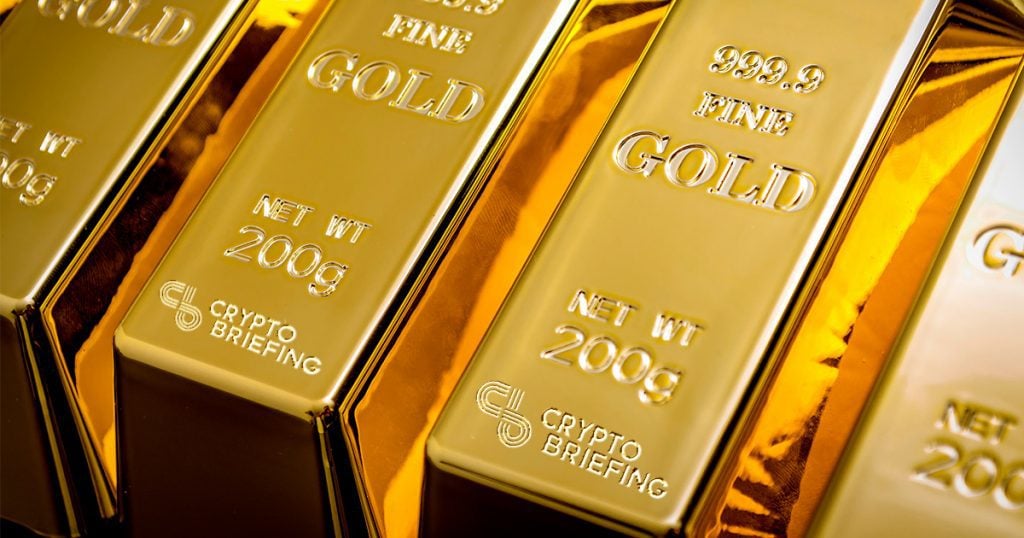 Crypto winter has claimed many victims, but some coins are still as good as…. well, you know. Digix, a stablecoin-like asset backed by gold, has seen investor demand surge as prices rise for the precious metal.
The Digix Gold Token (DGX) is an asset-backed digital currency, with each DGX token representing one gram of physical gold held in a vault in Singapore. The project believes this has made the gold market accessible to investors, allowing them to easily purchase and carry an asset well-known for its long-term stability.
Cryptocurrencies were already volatile, but the latest storms have knocked the confidence out of the sector. Investors are looking to hedge against declining prices.
At Digix, things have been going so well that they reportedly doubled their gold holdings in the last quarter, from 50kg to 100kg. The project's co-founder, Shaun Djie, told Crypto Briefing this morning that "appetite has been growing" as more people begin to "switch onto the idea of digital gold."
"People appreciate hedging in economic uncertainty," Djie explained during a call. "Digix is a stable store of value…gold holds against inflation and has stood the test of time."
Built on Ethereum, DGX holders can sell their tokens on the open market or even redeem them for the physical asset – at a minimum of 100 grams – should they wish. Djie explains they've already had three users redeem their tokens since DGX became tradeable last summer. The tokens are burned following redemption.
---
Is gold the new bitcoin?
Gold and bitcoin have overlapping characteristics which make them attractive to investors. Both are effectively decentralized and stateless: there is no central institution or company, as with fiat currencies or equities.
Similarly, price movements in gold and BTC are normally independent of the stock market. As a long term asset, gold is also a very good hedge against inflation: its value rises when the cost of living increases.
Jan Van Eck, CEO of the eponymous investment management company – which recently withdrew its Bitcoin ETF application – believes that investors are moving away from cryptocurrencies, like bitcoin, and back into traditional stores of value, like gold.
"I do think that Bitcoin pulled a little bit of demand away from gold last year, in 2017," Van Eck said on CNBC last week. "Interestingly, we just polled 4,000 bitcoin investors and their number one investment for 2019 is actually gold. So gold lost to bitcoin and now it's going the other way."
The last few years haven't been kind to gold, but it showed signs of stabilizing just as bitcoin began to drop in the second half of 2018. Since August, gold rallied by 10%, while crypto tanked. Concerns over a global recession could explain the recent upswing in demand for DGX.
---
Digix is expanding
Although Digix's only vault is currently in Singapore, Djie says they are already considering expansion to other jurisdictions. The project is currently looking to Europe as well as emerging economies, such as Vietnam, both which have seen rising demand in recent months. They're hoping that as DGX gains traction, they'll be able to attract investment from traditional sectors.
Djie expects demand for Digix Gold Tokens to continue rising throughout the year if current market conditions continue. "Crypto winter is likely to last throughout this year and our tokens are likely to fare well during this period," he said.
The sector is still bearish and prices continue to fall. Tether (USDT) briefly made it into the top-four, and as Crypto Briefing reported yesterday, demand for the USD-pegged stablecoin is increasing as investors look to preserve value against a very uncertain future.
The sector may no longer be hodling. But if Digix has its way, traders will all hopefully be 'godling' out this crypto winter.
---
The author is invested in digital assets, including BTC and ETH which are mentioned in this article.