"Do Nothing," Elon Musk Urges U.S. Crypto Regulators
The Tesla and SpaceX CEO has advocated for a hands-off approach to regulating crypto markets.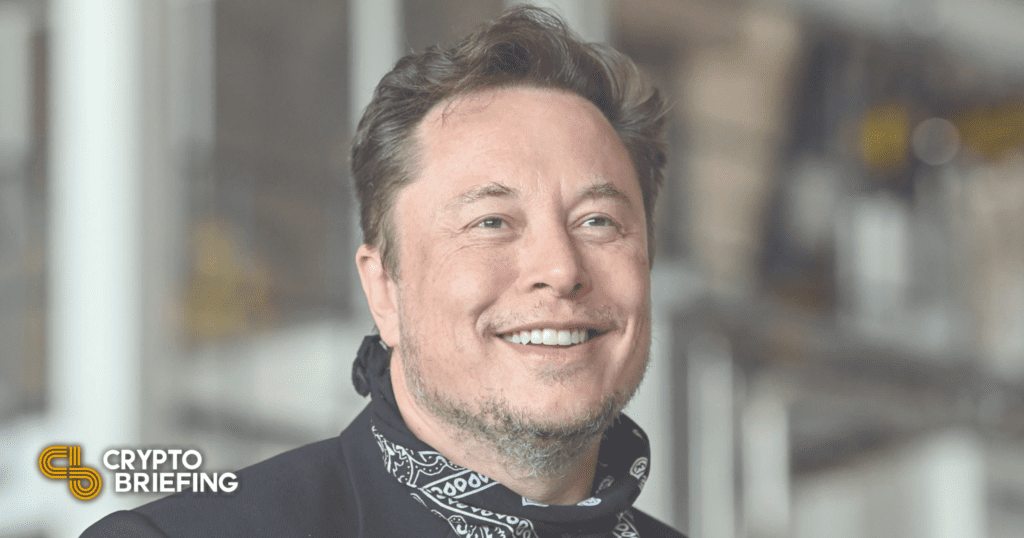 Tech entrepreneur Elon Musk has weighed in on crypto regulation in the U.S., advising the government to "do nothing" to avoid slowing the industry's advancement.
Elon Musk Opposes Crypto Regulation
Elon Musk has urged the U.S. government not to overregulate the cryptocurrency space.
Speaking at the Code Conference in Beverly Hills, California, Tuesday, Musk commented on the value of cryptocurrencies and future government regulation in an interview with the New York Times columnist Kara Swisher.
Musk said that while he believes it is "not possible" to destroy crypto, authorities could slow down its advancement by imposing harsh regulations on the industry. When asked specifically what the U.S. government should do regarding crypto regulation, Musk replied, "do nothing."
The Tesla and SpaceX CEO went on to say that while he's not a "massive crypto expert," he sees a lot of value in cryptocurrencies over traditional fiat money. "[Cryptocurrencies] will hopefully reduce the error and latency in legacy money systems," he added.
The discussion on U.S. crypto regulations was prompted by the recent crackdowns on crypto-related activities in China. Musk believes that the Chinese government has recently increased its oversight on crypto partly because the country is facing a power shortage. The Chinese government has recently targeted energy-intensive crypto mining operations, possibly in an attempt to solve the shortage.
Musk also stated that a further reason for China's opposition to cryptocurrencies is because they aim to reduce the power of centralized governments. The interview also touched on Musk's ability to move crypto markets through his tweets. "You can change the shares of cryptocurrency more than China can, is that a good thing?" asked Swisher. "If it goes up, I suppose it is," replied Musk.
Musk was previously criticized for his erratic crypto tweets earlier this year, with Bitcoin and Dogecoin experiencing extreme price swings following his comments. He also expressed concerns with Bitcoin's energy usage when he announced that Tesla would no longer be accepting Bitcoin payments in May, which contributed to a market-wide crash in tandem with China's mining ban.
Disclaimer: At the time of writing this feature, the author owned BTC, ETH, and several other cryptocurrencies.