DOJ Seizes $3.6B in Bitcoin From 2016 Bitfinex Hack
Officials have also charged a New York couple with conspiracy to commit money laundering and conspiracy to defraud the United States.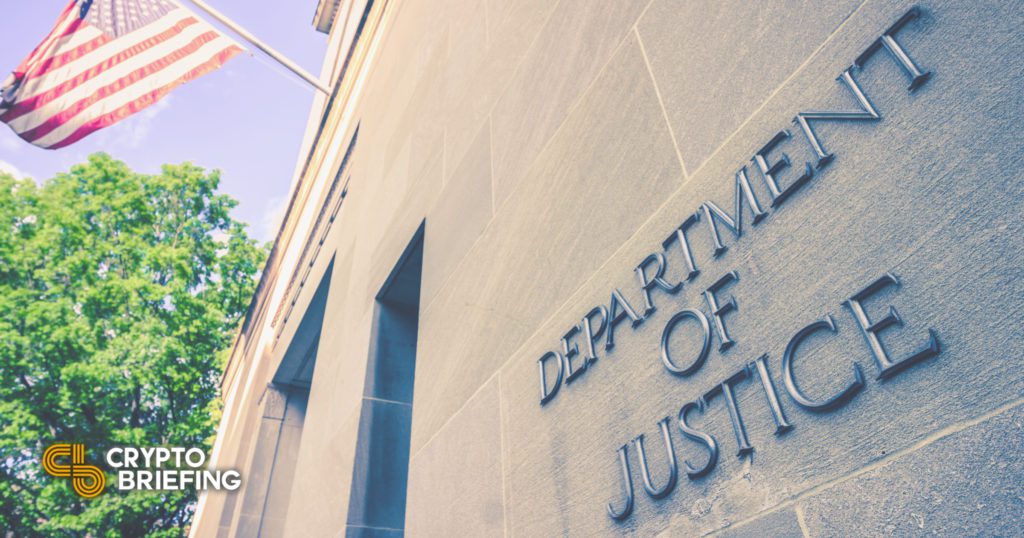 The $3.6 billion sum makes it the Department of Justice's largest financial seizure in history.
DOJ Recovers Funds From Bitfinex Hack
U.S. officials have just confirmed the largest crypto seizure ever.
Two Arrested for Alleged Conspiracy to Launder $4.5 Billion in Stolen Cryptocurrency

Government Seized $3.6 Billion in Stolen Cryptocurrency Directly Linked to 2016 Hack of Virtual Currency Exchangehttps://t.co/4TOI59QVp6 pic.twitter.com/cwMJyTuQfI

— Justice Department (@TheJusticeDept) February 8, 2022
The Department of Justice announced Tuesday that it had confiscated $3.6 billion in Bitcoin that was stolen from the Bitfinex exchange in 2016.
It added that a New York couple had been arrested in connection to the Bitfinex hack and charged with alleged conspiracy to launder stolen cryptocurrency with a current value of $4.5 billion. The two individuals, Ilya Lichtenstein, 34, and his wife Heather Morgan, 31, have also been charged with alleged conspiracy to defraud the United States. They could face up to 25 years in prison if convicted.
Discussing the seizure in a press release, Deputy Attorney General Lisa O. Monaco said that the incident was proof that "cryptocurrency is not a safe haven for criminals." She criticized Lichtenstein and Morgan for their "futile effort to maintain digital anonymity" and added that the Department of Justice "can and will follow the money, no matter what form it takes."
Court documents allege that the couple conspired to launder funds from 119,754 Bitcoin that were stolen from Bitfinex in August 2016. A hacker compromised Bitfinex's platform and sent over 2,000 unauthorized transactions and allegedly transferred the stolen Bitcoin to a wallet Lichtenstein had access to.
The filings state that around 25,000 Bitcoin have gradually been moved from the digital wallet Lichtenstein controlled to other locations over the last five years, all of which Lichtenstein and Morgan control. The documents state that special agents accessed Lichtenstein's files and uncovered the private key to the wallet the stolen Bitcoin was originally transferred to, meaning they had a way to access the remaining 94,000 Bitcoin.
In a statement, Bitfinex said it would continue to cooperate with the Department of Justice and follow the necessary steps to get access to some of the proceeds from the Bitcoin. "Bitfinex intends to provide further updates on its efforts to obtain a return of the stolen Bitcoin as and when those updates are available," the note read.
Lichtenstein and Morgan are due to appear in court today.