Dorsey Plans DeFi on Bitcoin, Critics Point to Ethereum
Jack Dorsey says he's planning to build a permissionless platform for decentralized finance services with a "primary focus" on Bitcoin. However, some have pointed out that the project sounds remarkably similar to Ethereum.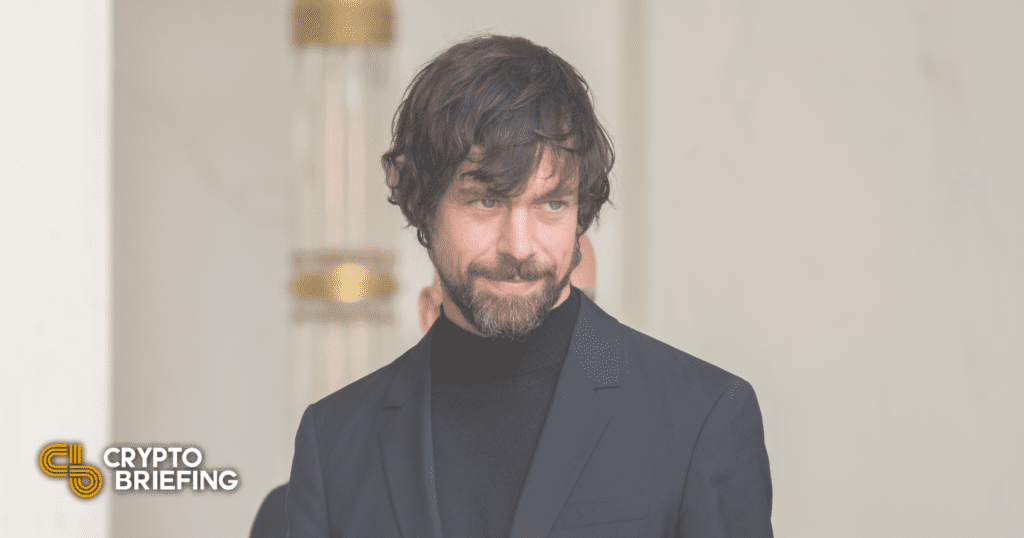 Key Takeaways
Jack Dorsey has announced that Square will set up a company to build an open platform for decentralized finance services, focusing on Bitcoin.
Many have pointed out that Dorsey's idea bears some similarities to the leading smart contract blockchain, Ethereum.
Dorsey is known for his ardent interest in Bitcoin, but he's not as supportive of Ethereum.
Dorsey wants to bring DeFi onto Bitcoin, but many people have said that his idea sounds a lot like Ethereum.
Dorsey Proposes DeFi Platform
Jack Dorsey is planning a new Bitcoin-focussed DeFi project.
The Twitter and Square CEO announced the project on Twitter last night, confirming that Square would be creating "a new business" focusing on building an open platform for "non-custodial, permissionless, and decentralized financial services." He added that Bitcoin would be the "primary focus," before posting a link to a new Twitter account for the project under the name TBD.
He also explained that the project would be open source and would differ from the Square-funded Square Crypto project as it would receive direction from Square. He added that the initial team has "some ideas" around what will be built on the platform.
It's currently unclear to what extent the "business" element of the venture would factor into the platform, and whether it will be as decentralized as Bitcoin is.
DeFi on Bitcoin has been discussed at length in the past, with many of the original blockchain's biggest evangelists arguing that the network could feasibly support a DeFi ecosystem. To date, no significant DeFi developments have come to fruition on Bitcoin, although the evolution of the Lightning Network and the protocol's forthcoming Taproot update, which adds smart contract functionality, should expand the possibilities of the blockchain.
Still, many crypto community members responded to Dorsey's announcement by pointing out the similarities between his idea and the current hub for decentralized finance, Ethereum. ChainLinkGod, a pseudonymous Twitter personality, wrote "So you're recreating Ethereum?"
So you're recreating Ethereum?

— ChainLinkGod.eth ⬡ (@ChainLinkGod) July 15, 2021
Crypto investor and influencer Lark Davis later tweeted "Or… you could just use #ethereum?" Mihailo Bjelic, a co-founder of Ethereum scaling solution Polygon, also replied to say that Dorsey's idea was "not possible" on Bitcoin and "already exists" across Ethereum and scaling solutions like Polygon. He also pointed out that Dorsey recently used Ethereum to sell his first tweet as an NFT.
Many Bitcoin proponents also responded to the thread backing Dorsey's plans. Dorsey has become a popular figure in the Bitcoin community, known for his steadfast support of the leading cryptocurrency. He's invested millions of dollars into helping Bitcoin adoption and said that he wants to make it "the Internet's currency." However, like many Bitcoin fans, he's been less enthusiastic about other blockchains like Ethereum. Speaking at Bitcoin 2021, he said that all coins other than Bitcoin "don't factor in at all" for him.
Dorsey was also criticized for his Bitcoin-only stance when Twitter minted a collection of Ethereum-based NFTs earlier last month. Dorsey was matter-of-fact in his views at the time: when one Twitter user suggested that the move into NFTs showed Dorsey would soon buy ETH, he replied with a simple "No."
Ethereum is currently considered the de facto home for DeFi and NFTs. There's about $55 billion locked in Ethereum-native protocols like Aave, Uniswap, Curve Finance, and Maker today.
Disclosure: At the time of writing, the author of this feature owned ETH, ETH2X-FLI, and CRV. They also had exposure to UNI and MKR in a cryptocurrency index.